Manitoba: Walleye worries
Wildlife Federation wants province to buy back commercial quotas, impose sustainable harvest
As Lake Winnipeg's walleye population continues to flounder, the Manitoba Wildlife Federation is calling on the provincial government to bring in measures to save the fishery from collapse. To help get things back on track, the MWF recommends the province immediately step in to buy back some of the quotas from commercial anglers. It also wants the province to seek eco-certification for the lake, following standards for sustainable fishing as set out by groups such as the Marine Stewardship Council.
According to the MWF's managing director, Brian Kotak, there are two main reasons for the crisis. First, Lake Winnipeg's population of invasive rainbow smelt, which fuelled the walleye boom of the 1990s and 2000s, has crashed. As a result, the walleye now have a far smaller forage base for food.
Then there's increased pressure on the walleye from commercial fishing, Kotak says, which follows an archaic management model. Under the three-species quota system for walleye, sauger and whitefish, commercial anglers are allowed to take whatever species they want up to a certain quota level, but they've been targeting a disproportionate number of walleye.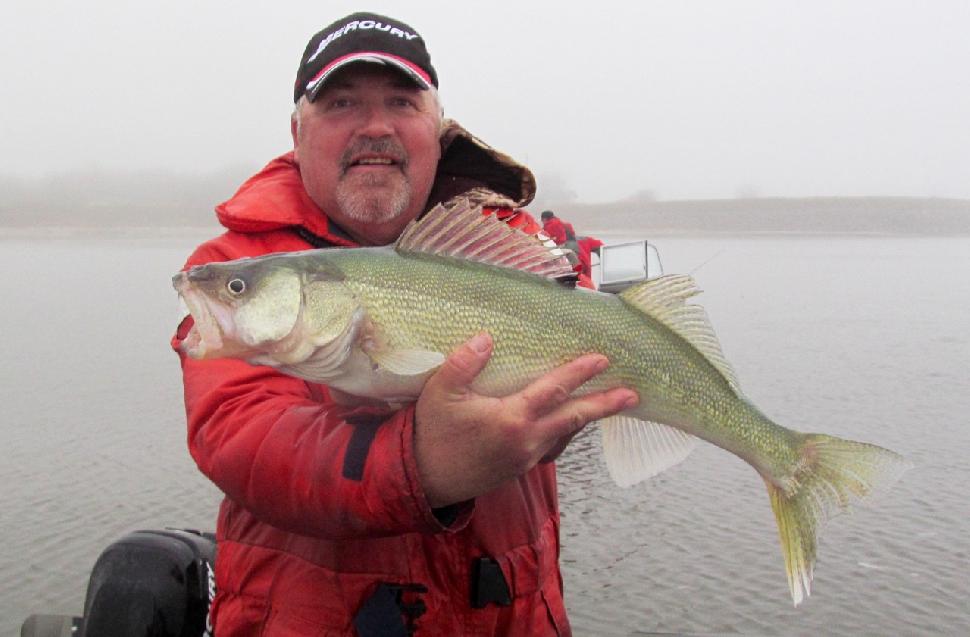 "The federation isn't opposed to commercial fishing in the lake. It just needs to be based on sustainable harvest levels," Kotak says, suggesting buying back some of the quota could help ease the pressure. "Currently, the industry is being allowed to operate well above that sustainable level."
As for eco-certification, Kotak says the lake needs the requisite science-based approach to managing the fishery. "Auditors do an assessment of the current practices and status of the population, then come up with a gap analysis, saying, here's where you are now and here's where you'd need to be to achieve the standard," he says. "Then it's up to the provincial government and the industry, and other user groups, to develop and implement a plan."
On that note, Kotak recently reconvened the province's fledgling walleye working group to get the ball rolling on the buy-back idea, as well as the push to apply for eco-certification. The group met in mid-November and hopes to launch a communications campaign in early 2018 to get more action for the troubled fishery.
Learn more about the MWF'S programs and positions at www.mwf.mb.ca.