FISHING AND HUNTING IN OUTAOUAIS
Quebec region boasts 33,000 square kilometres of forest and thousands of lakes
Tourisme Outaouais
Sponsored
Answer the call of the wild in the vast and beautiful Outaouais region. With more than 33,000 square kilometres of forest, thousands of lakes, a dozen rivers and two huge reservoirs, the Outaouais is a prime destination for hunting and fishing enthusiasts. Eighty per cent of the Outaouais region is covered by forest, which is home to an exceptional variety of fauna and flora.
To get the most out of what the Outaouais has to offer, visit one of the region's many outfitters. The Outaouais ranks second in Quebec for the number of outfitters on its territory (there are 84), and they'll welcome you with open arms! Meet the friendly teams of passionate anglers and hunters who know the area like the back of their hand.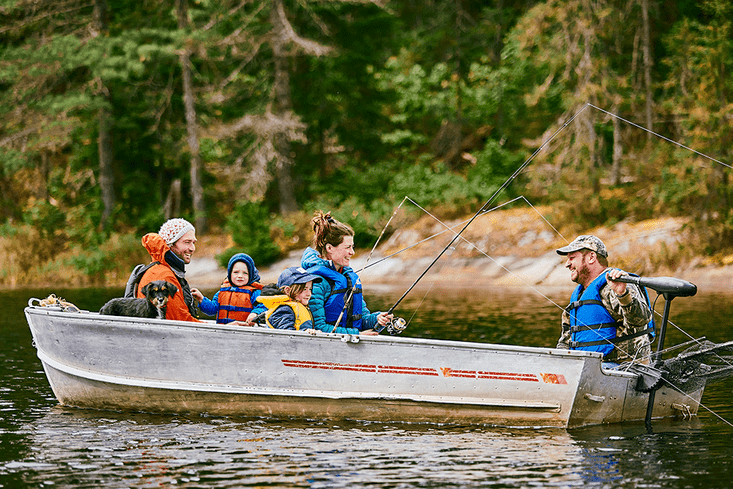 Take a trip to the Baskatong Reservoir, which stretches from the Vallée-de-la-Gatineau to the Upper Laurentians and is renowned for its accessibility, the beauty of its lakes and the quality of its fish. The reservoir alone has 21 outfitters. Catch walleye, pike, whitefish, lake sturgeon and landlocked salmon, a species that has become increasingly abundant in recent years. Discover a wide range of activities that will appeal to young and old alike!
Experienced anglers will love Shannon Lodge. On this 335 square-kilometre property, dotted with more than 100 lakes, pike and walleye fishing rules. In the outfitter's waters, it's not uncommon to catch pike weighing more than 11 kilograms (25 pounds) and walleye that tip the scales at up to five kilograms (11 pounds).
With 17 lakes and a private territory of over 140 square-kilometres, Bryson Lake Lodge invites you to fish for lake trout in deeper water, walleye and brook trout. The outfitter also offers a family fishing experience with cottages right on the water. This is the perfect opportunity to share your favourite summer activity with your loved ones and create great fishing memories.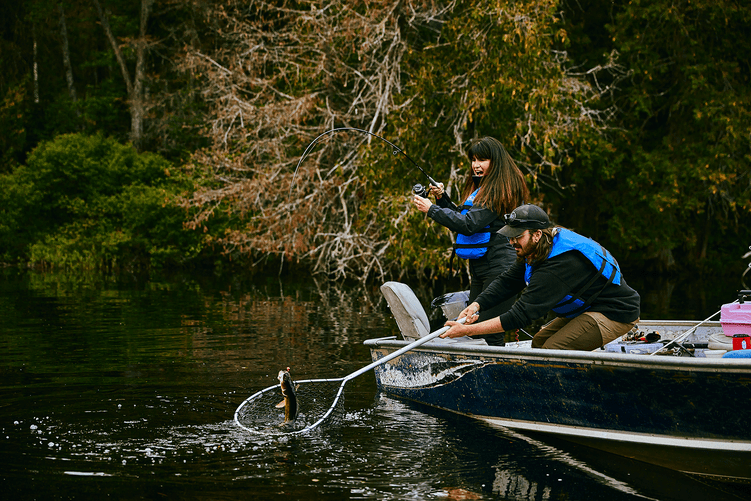 Take advantage of your stay at an outfitter to participate in a variety of outdoor activities. Paddle to remote canoe-camping sites and enjoy the peace and quiet of the forest. Set out to conquer the waves on your watercraft. Fish lakes accessible only by float plane. Ride on uncrowded ATV trails. Nature lovers will find a thousand ways to explore the Outaouais!
Come and discover the richness of each territory and its distinctive features. Ramble through the forested landscapes of Petite Nation, stroll along the unspoiled beaches of the Pontiac, and admire the wild beauty of the Vallée-de-la-Gatineau. You'll have great stories to tell when you get home. For your next hunting and fishing holiday, the Outaouais outfitters are waiting for you!
For more information, please visit www.tourismeoutaouais.com
This advertorial is brought to you by Tourisme Outaouais.