Blackjacks or bust
From remote N.W.T. to northern Ontario to Manitoba's Whiteshell region, one waterfowler's quest for elusive ring-necked ducks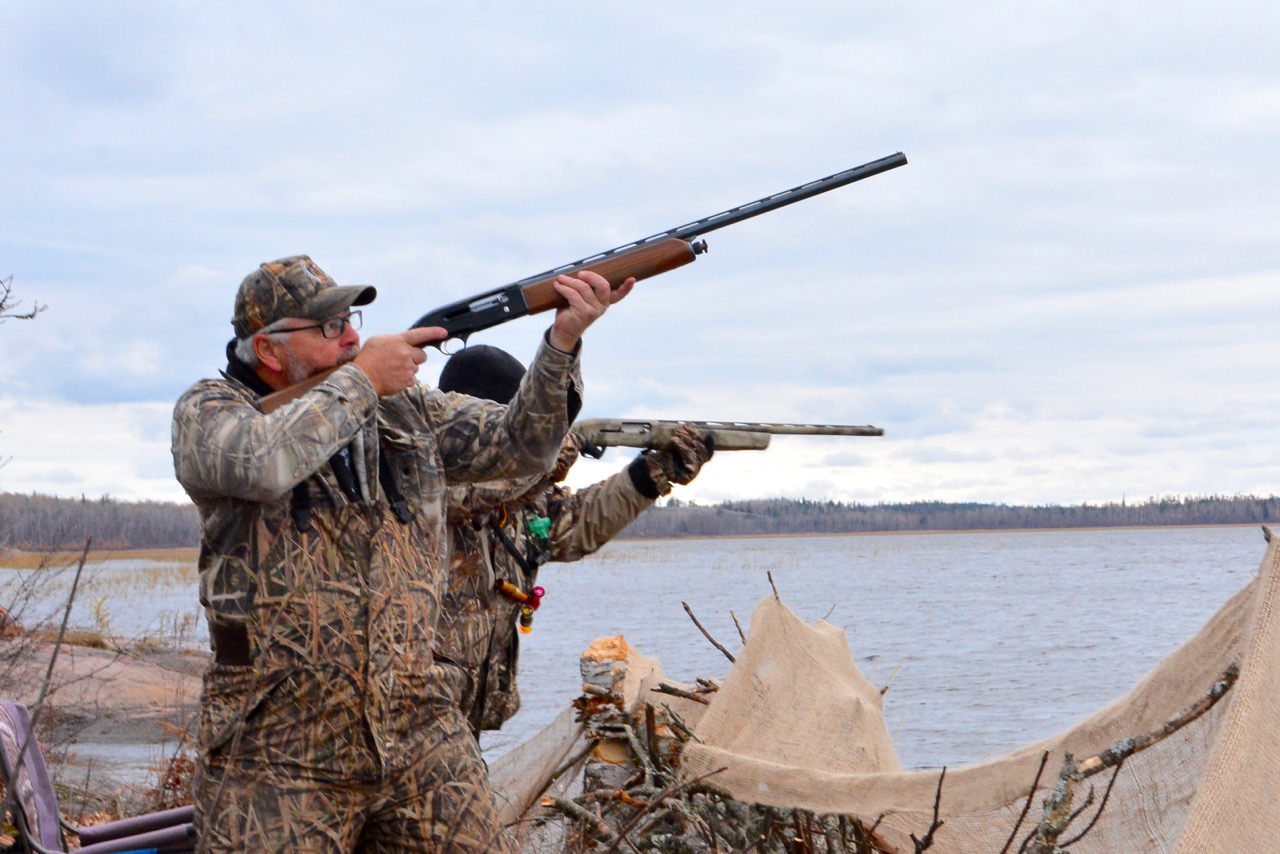 On to Manitoba
I continued to search for ringneck haunts at home in Alberta over the subsequent years, but with no measureable success. So when the opportunity arose late last October to hunt ringnecks in southeastern Manitoba's Whiteshell region, I didn't hesitate. Characterized by large, deep, clear lakes, the area is well known as an angler's paradise. What resonates for waterfowlers, however, are the vast beds of wild rice, a favourite fall food for many ducks, particularly ringnecks.
Though we'd never previously met, I was well aware of Darren Shipp's reputation as a talented taxidermist and superb waterfowl guide—when it comes to hunting ducks in eastern Manitoba's forested regions, he is unquestionably the go-to guy. My good fortune is that two of my long-time friends are hunting buddies of his, so I only had to drop a couple of hints about my desire to hunt the region for them to invite me along for a few days.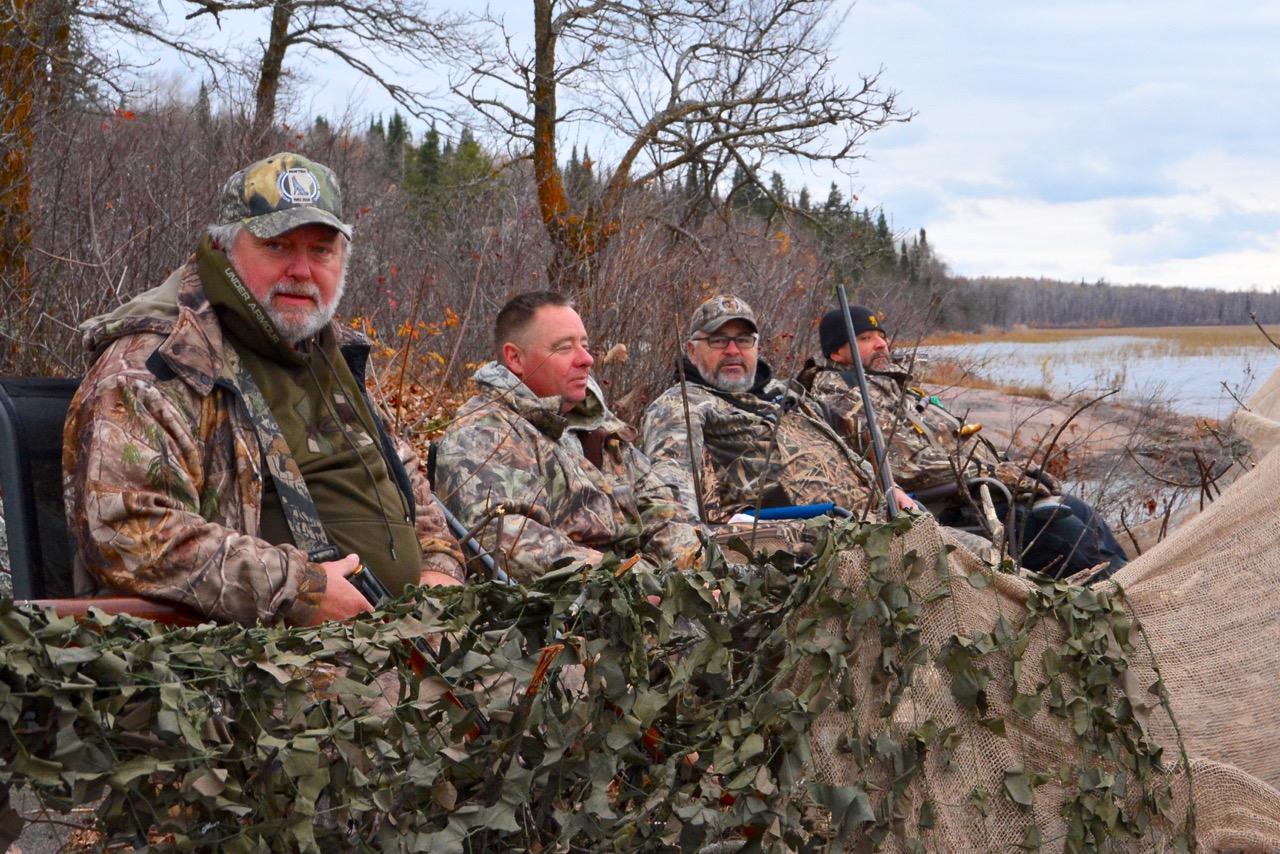 In the late season, strong winds and freezing temperatures can make it perilous to venture out onto the region's larger lakes to hunt. Fortunately, Darren's 17-foot Tracker jon boat, powered by a 40-horse Yamaha, is ideal for carrying the necessarily heavy loads typical of duck hunting, including decoys, blinds, guns and bundled-up hunters. Before setting out, he cautioned us that with so many lakes in the area and with so much wild rice available (last year was particularly good), patterning the birds would be an inexact science at best. Naturally, we'd scout as we went along, but finding birds in one location was no guarantee they'd be there the following day.
On our first afternoon, we hunted from an established blind that Darren affectionately calls "the Hilton," given how comfortable it is. He built it on a rocky protrusion into a short stretch of rice-lined river between two lakes. The previous day, he and a partner had enjoyed an excellent hunt with numerous diving ducks, including no shortage of ringnecks, cruising up and down the river. And since the river was only 40 metres wide, every passing duck was within range. The pickings were meagre during our outing, however, and we only managed to drop a couple of buffleheads and one lone ring-necked drake. Darren's prediction about patterning the birds was being realized.
Over the following three days, we hunted several of Darren's favourite rice lakes. The set-up at each was similar: we'd build a shore blind on an island and set out three dozen Avian-X bluebill decoys. Ringnecks are reliable decoyers, but unlike the other pochards, they don't have a distinct preference for diver decoys—they're willing visitors to any blocks. Yet despite the excellent decoy spreads and our willingness to move among the lakes, we never did find ourselves beneath regular flights of blackjacks.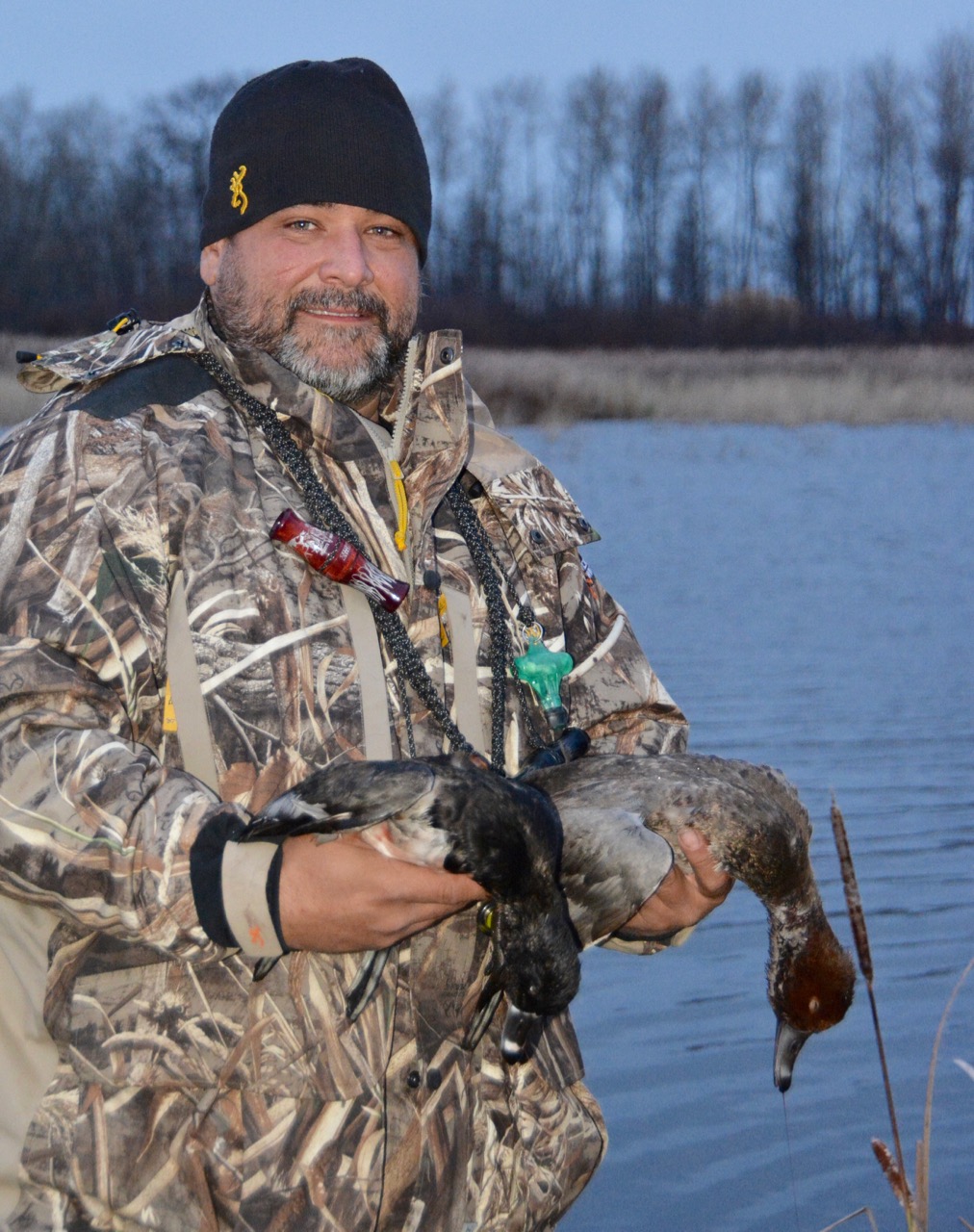 We sure got in our shooting, though. Darren knows better than perhaps anyone where and how to hunt the Whiteshell area's many lakes, and on every hunt we'd shoot ducks, including buffleheads, redheads, pintails, mallards and even one lingering blue-winged teal that should have long before headed south. And to be fair, we also shot a ringneck or two on every outing. It was simply a case of the large flights of ringnecks not being where we were, or at least not when we were there.
All in all, we had a great time, and I learned first-hand why Darren has the reputation of being the Whiteshell region's premier waterfowl guide. And the pictures he sent me the following week of limits of ringnecks only affirmed that timing is everything. Once again, though, my own ringneck quest had not been fully realized. So, if you happen to know where a guy can get into bundles of blackjacks, especially in my home province of Alberta, please let me know.