Destination: Bay of Quinte
Hitting the water with TV'S Fish'n Canada Show
Every year as winter approaches, Ontario's Bay of Quinte seemingly does its best to hold off from freezing over—and that's good news for diehard open-water anglers. Come late November and into December, Lake Ontario's giant walleye migrate into the bay for the winter, and as long as there's open water, you'll always find bundled-up fanatics taking a few last cracks at these incredible fish.
Wherever the ramps aren't covered in ice, in fact, anglers will launch their boats to troll or jig for Quinte's biggest walleye of the year. How big? Ten-pound fish are common, and there's an excellent chance of landing a 15-pounder. If you're looking for a personal-best walleye, this long, narrow bay on Lake Ontario's north shore is the place to go in the late fall.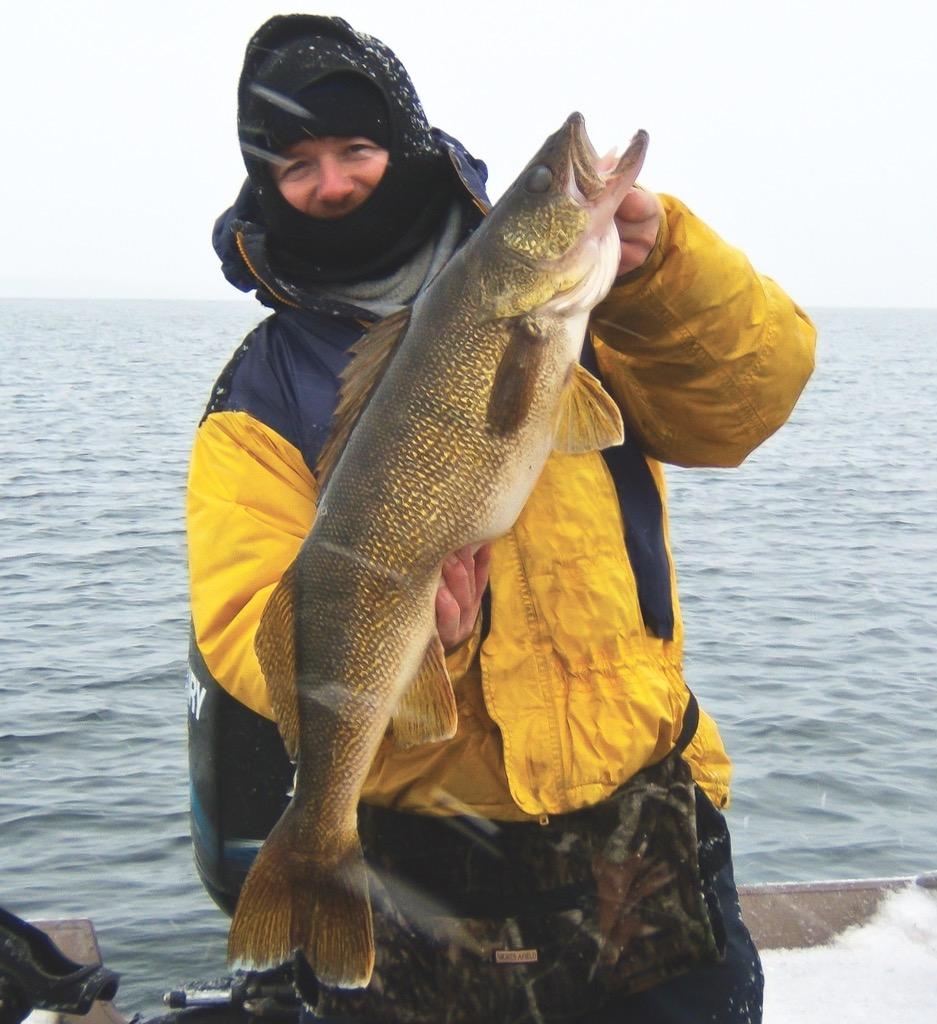 Trolling crankbaits is the most popular local walleye technique. And by running planer boards, anglers can make a nice spread in their presentations. Note that if you're fishing west of the Glenora Ferry, you're only allowed one rod per angler. If you head east of the ferry into the area known as Aldolphus Reach, however, this is considered Lake Ontario, so you can use two rods per angler, providing an even better shot at a trophy.
Longer, deep-diving, walleye-style crankbaits work well, with silver, gold, clear and perch patterns being the most popular. Purple is a productive colour, as well. Troll these baits with a relatively long line (line-counter reels are very helpful here) and vary your speeds.
A final word of advice for late-season fishing on the Bay of Quinte: Be sure to dress for frigid conditions, and please do not take any chances with bad weather or potential boat problems, such as faulty bilge pumps. If you end up in the water at this time of year, it won't take long before it's game over. And no trophy is worth that risk.
For accommodations and boat launch info, visit www.merlandpark.com.
And for a complete guide to Fish'n Canada Show episodes, TV channels and show times, go to www.fishncanada.com or www.facebook.com/fishncanada.