Lake Saint Pierre
Hitting the water with TV's Fish'n Canada Show
Although it's considered a lake, Quebec's Lake Saint Pierre is actually a portion of the St Lawrence River. It's also considered an amazing fishery for smallmouth and largemouth bass, walleye and pike—a roster of gamefish that's hard to pass up.
Stretching 32 kilometres in length and 14 kilometres wide, Saint Pierre lies between Sorel-Tracy and Trois-Rivières, downstream of Montreal; upstream to the southwest is Quebec City. With its abundant waterfowl-filled wetlands, this unique lake is a UNESCO-recognized biosphere reserve.
During our few trips to this great fishery, we concentrated on catching both smallmouth and largemouth bass (although we also inadvertently encountered walleye and pike in pretty good numbers). The smallmouth are the true bad boys on Saint Pierre—they grow strong because of the current and they know how to use that strength.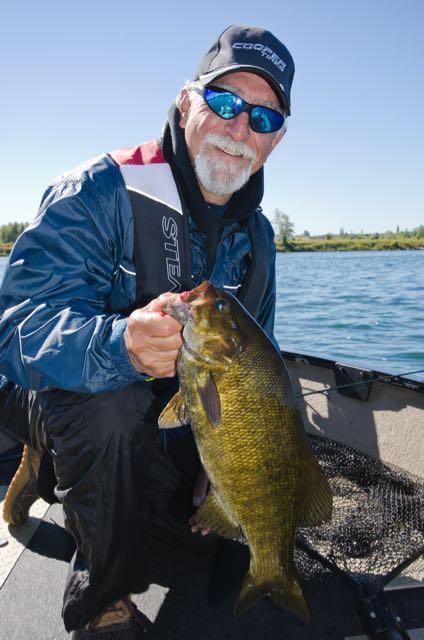 We used tube jigs and drop-shot rigs in the main river channels for the smallies, letting the baits drift naturally with the current. Whenever we found weed beds off current breaks, meanwhile, we could expect to catch a bunch of bonus largemouth hidden in the stalks. Tubes, jigs, worms and drop-shot rigs all worked fantastically in that situation.
The great fishing aside, Saint Pierre has a sentimental connection with us here at the Fish'n Canada Show—co-host Pete Bowman won his very first bass tournament on the lake as a young, up-and-coming angler more than 30 years ago. No wonder we consider Lake Saint Pierre itself to be a winner!