WINGING IT
For these intrepid anglers, flying into a remote backcountry lake with kayaks made for a truly wild fishing adventure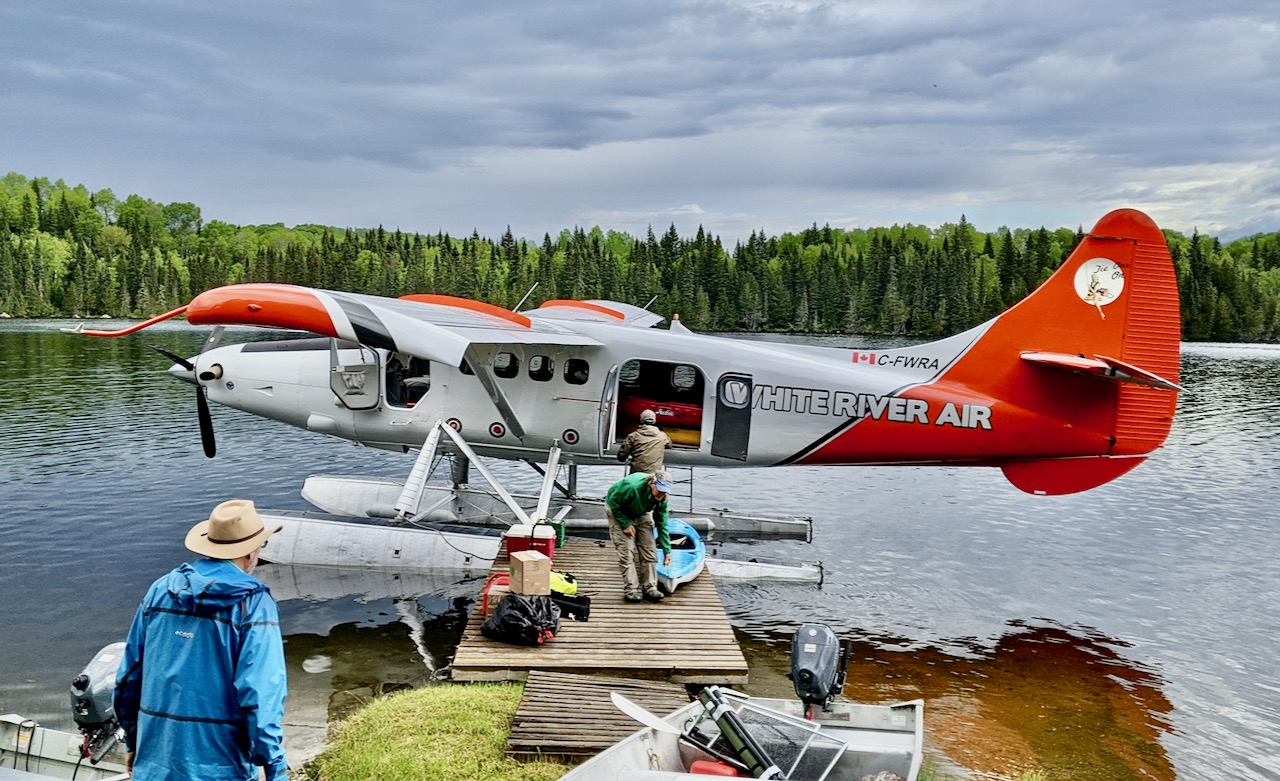 THE SCHEME
By February of 2021, it was clear COVID-19 restrictions would again colour my summer fishing plans. Given the uncertainty, that meant staying in my home province of Ontario, keeping groups small and avoiding major air travel, all with a modest budget. For weeks, I contemplated the possibilities. I thought about the backcountry lakes I enjoy so much. I thought about my beloved fishing kayak, which I haul all over creation. Then it came to me— what if I could combine the two, along with some basic creature comforts? I had it: fly my fishing kayak into an outpost lake.
For the uninitiated, outpost adventures split the difference between full-service lodges and backcountry camping. The outfitter supplies a cabin, boat and motor, and a flight to the lake. Guests bring their own food, do the cooking and housekeeping, and fish on their own. Outpost trips take some planning and work, but they're also budget-friendly. It seemed perfect—until I started talking to actual outfitters. Over and over, I got the same answer: Yes, they'd be delighted to rent me an outpost. But no, they weren't interested in flying with kayaks.
"Makes no sense," they'd say. "There are good boats already at the cabin."
"I understand," I'd reply, "but I prefer my kayak. You see, it's an amazing fishing vessel. It's got sonar, rod holders, an ergonomic seat…"
"But there's already a boat there, and it has a motor," they'd say, speaking slowly and deliberately, as one might to a dull-witted child.
On it went, until I heard from Brandi MacLachlan of White River Air in White River, Ontario. They'd be delighted to do it, she said. It'd be no problem to fly me, two friends and our three 12-foot-long plastic boats to one of their outposts. She even had the perfect spot in mind, the enigmatically named Bulldozer Lake. Since it only had one cabin suitable for small groups, it was one of their least-fished destinations—a definite bonus.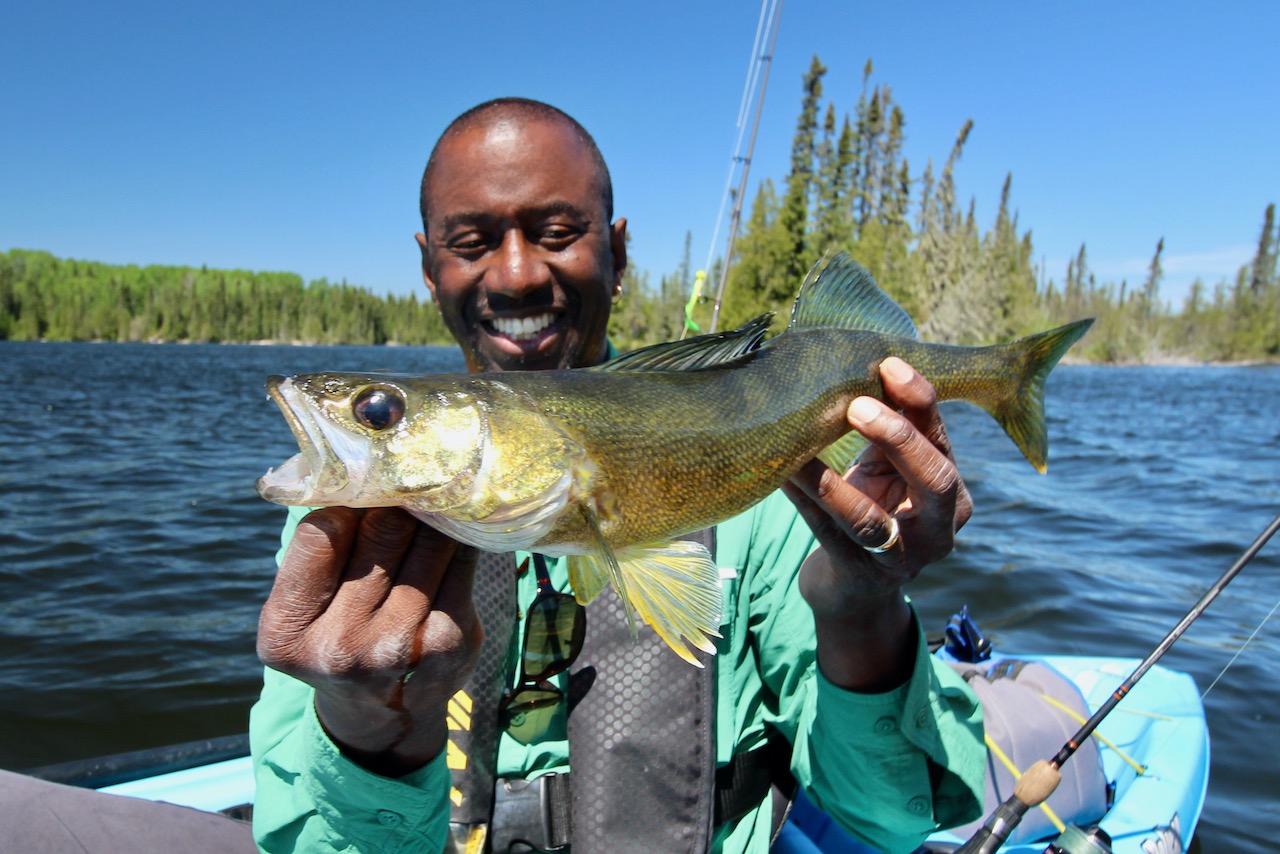 Then suddenly, it was a cool, grey morning in early June, and we were unloading our boat, bags and boxes from White River Air's Turbo Otter. As the plane roared away from Bulldozer Lake, I stood on the dock feeling an odd mix of trepidation and excitement, sort of like that first time Mom and Dad left you home alone for the weekend. But of course, I wasn't alone. I had Don and West.
Don, from Newmarket, Ontario, is a backcountry veteran who's been kayaking since the 1970s, when he made an epic 17-day descent of western Canada's Churchill River. Don is a very good fisherman, and a lot of fun around the campfire. After many trips, I'm still hearing new stories about his colourful life. Wes is a technology executive from Toronto who's been a close friend for more than three decades. He only started fishing about five years ago, but he picked it up quickly. He's also become quite a skillful kayaker. Any doubts about his fishing skills disappeared when he caught a respectable walleye on literally his first cast of the trip, by a rockpile about 100 metres from the dock. Not surprisingly, Wes developed quite an affection for that rockpile, and fished it religiously every morning and evening, which is how it became known as Wesley Rocks.
Since Bulldozer Lake didn't have any established place names (that we knew of) one of our unexpected pleasures was gradually discovering and naming its prime fishing spots. Most of our made-up names were pretty mundane, but the three of us will never forget them—or how our kayaks turned out be perfectly suited for fishing those spots.