WINGING IT
For these intrepid anglers, flying into a remote backcountry lake with kayaks made for a truly wild fishing adventure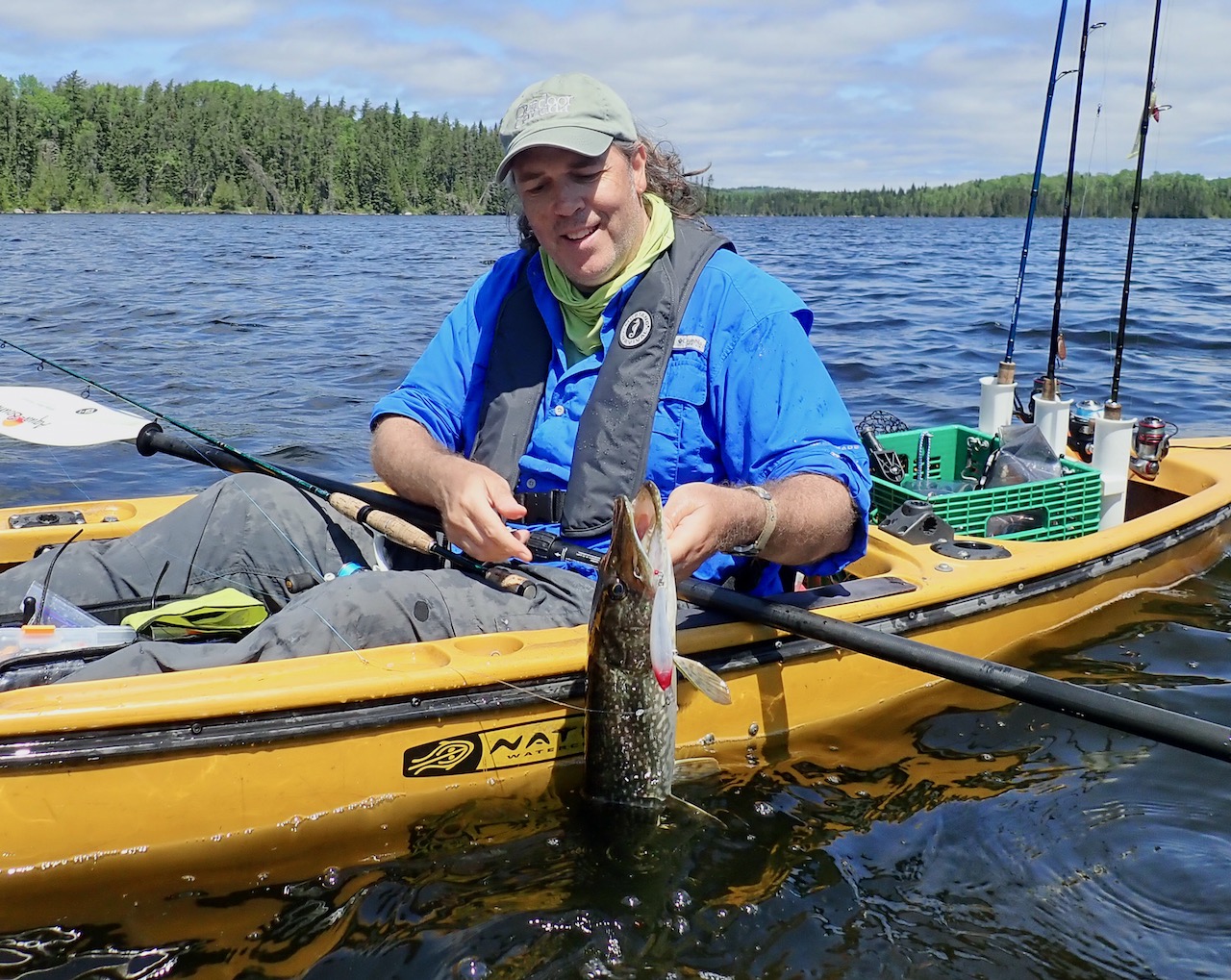 WINDY BAY
Going into this trip, we assumed that forgoing a motor would hobble our fishing somewhat. That was okay with us because we find kayaking so enjoyable. After just a few days, though, we were convinced that any drawbacks to our kayaks were hugely outweighed by the advantages. For one, we got to fish from boats lovingly customized for our own fishing styles. We could also fish alone or together, using any tactic. In a tinner, you can't exactly have one angler trolling, one jigging and another fly casting.
We also weren't going to kill a prop on an unmarked reef (which was all of them). And since it was a small lake, our limited range didn't matter. Even better, our comfortable cruising speed of about 2½ miles an hour was perfect for trolling. We all hooked a lot of fish that way, and it helped us discover some easy-to-overlook places, including "Windy Bay."
When I first looked into Windy Bay, I mostly saw a chance to hop out and stretch my legs on the lake's only sandy beach. Half-moon shaped, the 300-metre-wide bay was about waist deep, with scattered weeds and boulders. It was, strictly speaking, a flat, but "Windy Flat" doesn't exactly roll off the tongue. It was plenty windy, though, since it faced a prevailing wind blowing the length of the large south basin. After catching a couple of 30-inch-plus pike there, I started to pay more attention, and Windy Bay soon became one our reliable spots to get a few fish. Still, I wouldn't have called it a hot spot—until Don hit it at the perfect time.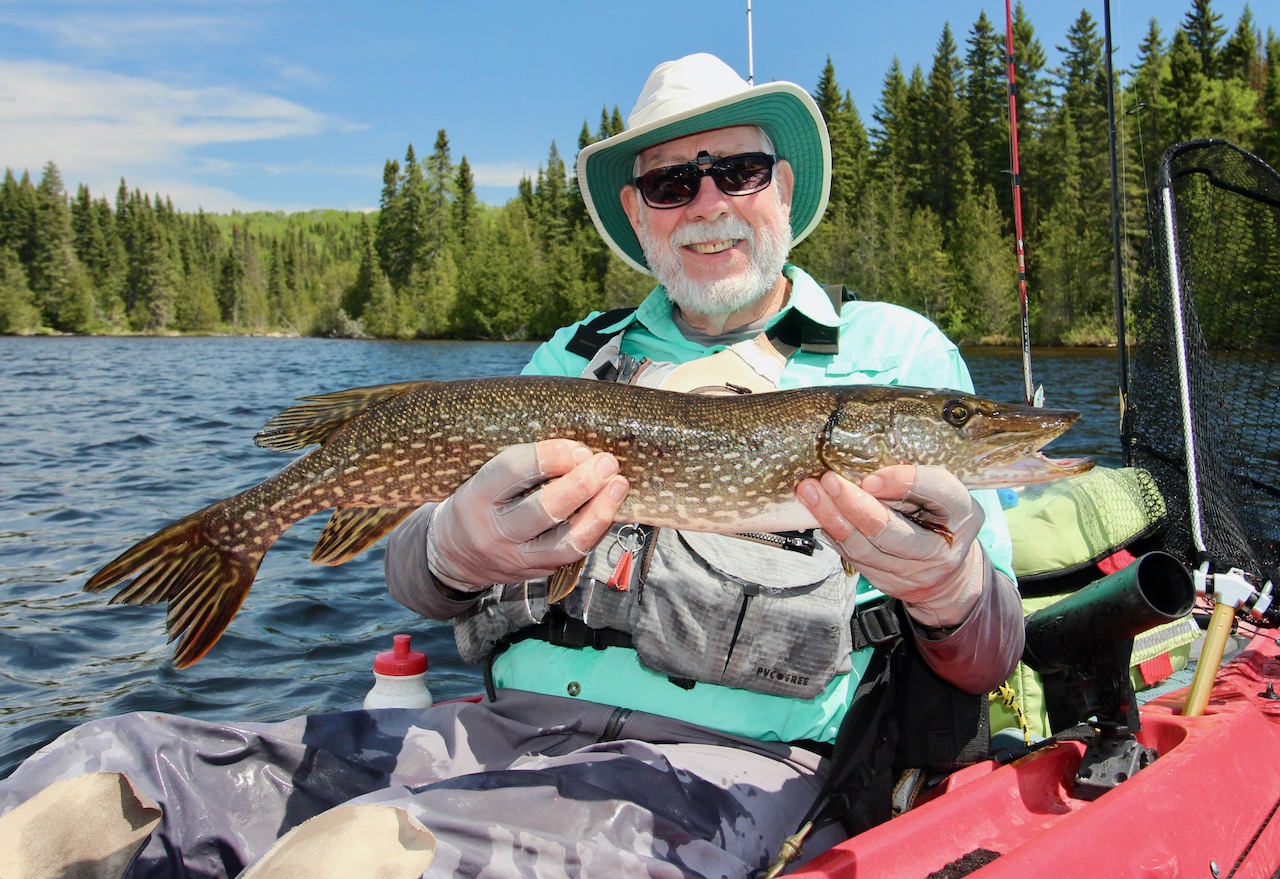 As usual, we'd spent most of the day fishing within sight of each other. Wes and I called it quits at around 4 P.M., while Don detoured over to Windy Bay for a few more casts. Just as we disappeared into Home Bay, Don's Magical Hour began. Sharing the story, he seemed barely able to believe it was real.
"I turned into the bay, and hooked up. No big deal, right?" he said. "Except my Ned jig was hardly back in the water when I hooked up again. I mean, immediately. Then again. After about six fish in six minutes, it was clear something special was happening. I couldn't swear to it, but I think I had 25 or 27 fish in an hour." The even crazier thing, Don said, was that when it hit 5 P.M., the bite was still going strong, but now he was hungry. He tossed out a slashbait to troll and headed for the cabin. But he kept catching so many walleye and pike, that he finally had to stop fishing so he could make his way back.