WINGING IT
For these intrepid anglers, flying into a remote backcountry lake with kayaks made for a truly wild fishing adventure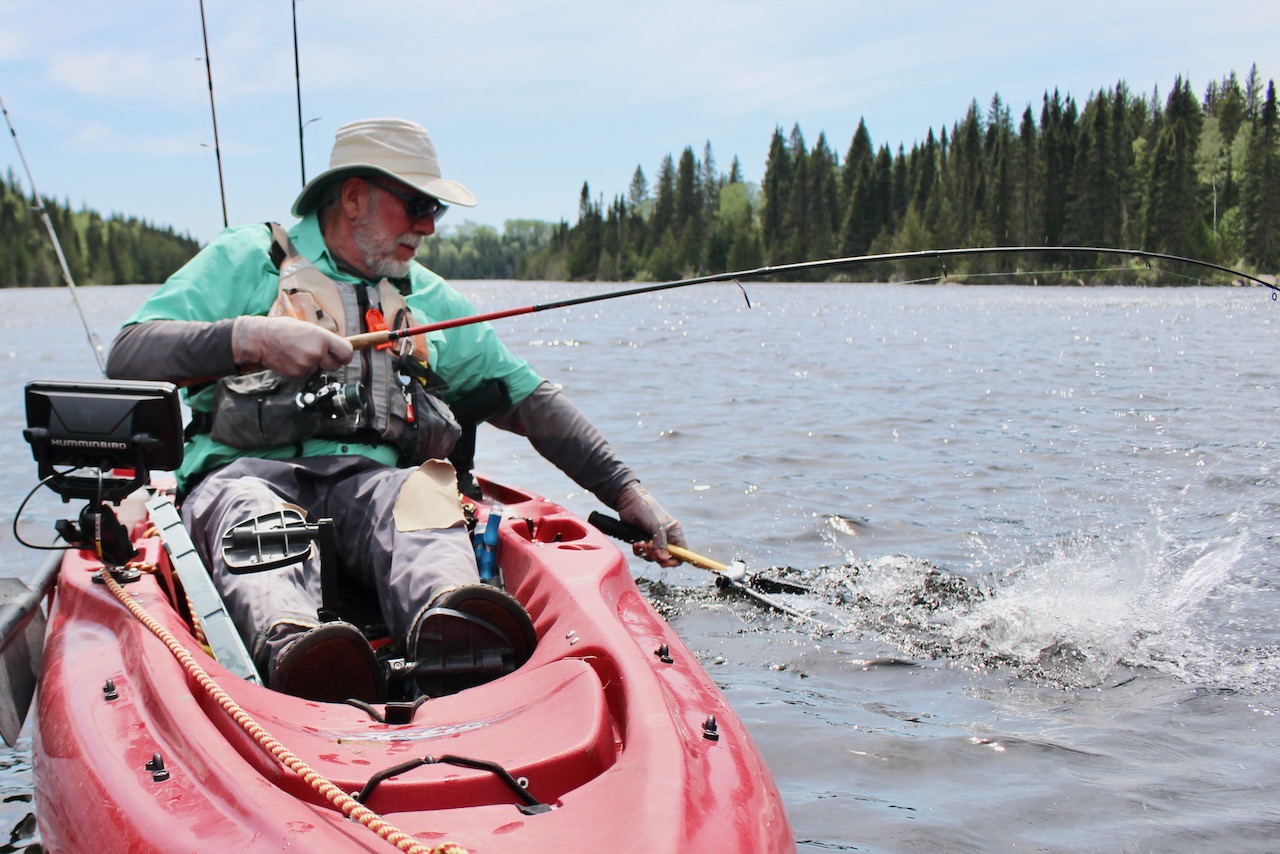 WALLEYE BAY
By our second afternoon, things were going well. We'd already checked out all the water to our north, and the action had been steady. Our three-boat flotilla was heading for Home Bay when Don, on a whim, tossed his lure toward a small, sandy bay where the channel dog-legs into the north basin.
We'd fished that same spot in the morning without a sniff, but this time, a walleye hit instantly. It was the same for Wes, and then me. Thanks to the wind funneling down the channel all day, the water was stirred up and agitated—and so were the fish.
We drifted into the back of the bay, catching walleye on almost every cast, then paddled back out to do it all over, again and again. Wes had never experienced a feeding frenzy like that, and he couldn't believe he'd caught a dozen fish in less than an hour. As the action slowed down, he hooked one more fish and, after a moment, called out, "This one feels a bit strange."
"That's because it's a pike, and a pretty good one," I said, reaching for my BogaGrip. I landed the pike and gingerly passed it to Wes for a photo. At 33 inches long, it was the biggest fish he'd hooked. Though that record wouldn't last long. And in retrospect, I really should have let Wes land the fish himself, and get some experience with bigger pike.