WOLLASTON TIPS
Hitting the water with TV's Fish'n Canada Show
By Angelo Viola & Pete Bowman
Have you ever fished at a destination that left you with powerful, long-lasting memories? We've visited many such places over the years while filming for the Fish'n Canada Show, and Wollaston Lake is definitely near the top of the list. Located way up in the northeastern corner of Saskatchewan near the N.W.T. and Manitoba borders, this 2,286-square-kilometre body of water is famed for its excellent fishing for trophy lake trout, northern pike, walleye and Arctic grayling. It's the largest lake entirely within Saskatchewan's borders, boasting an average depth of 68 feet.
Pete first visited Wollaston way back in 1999, when he and Reno Viola concentrated solely on catching pike. The big fish were just past the post-spawn stage and starting to eat, making it the perfect time of year to target them. Although Pete and Reno encountered extreme northern weather on that trip, they still returned home with the makings of a great Fish'n Canada episode. They also learned a few things about fishing for giant northerns.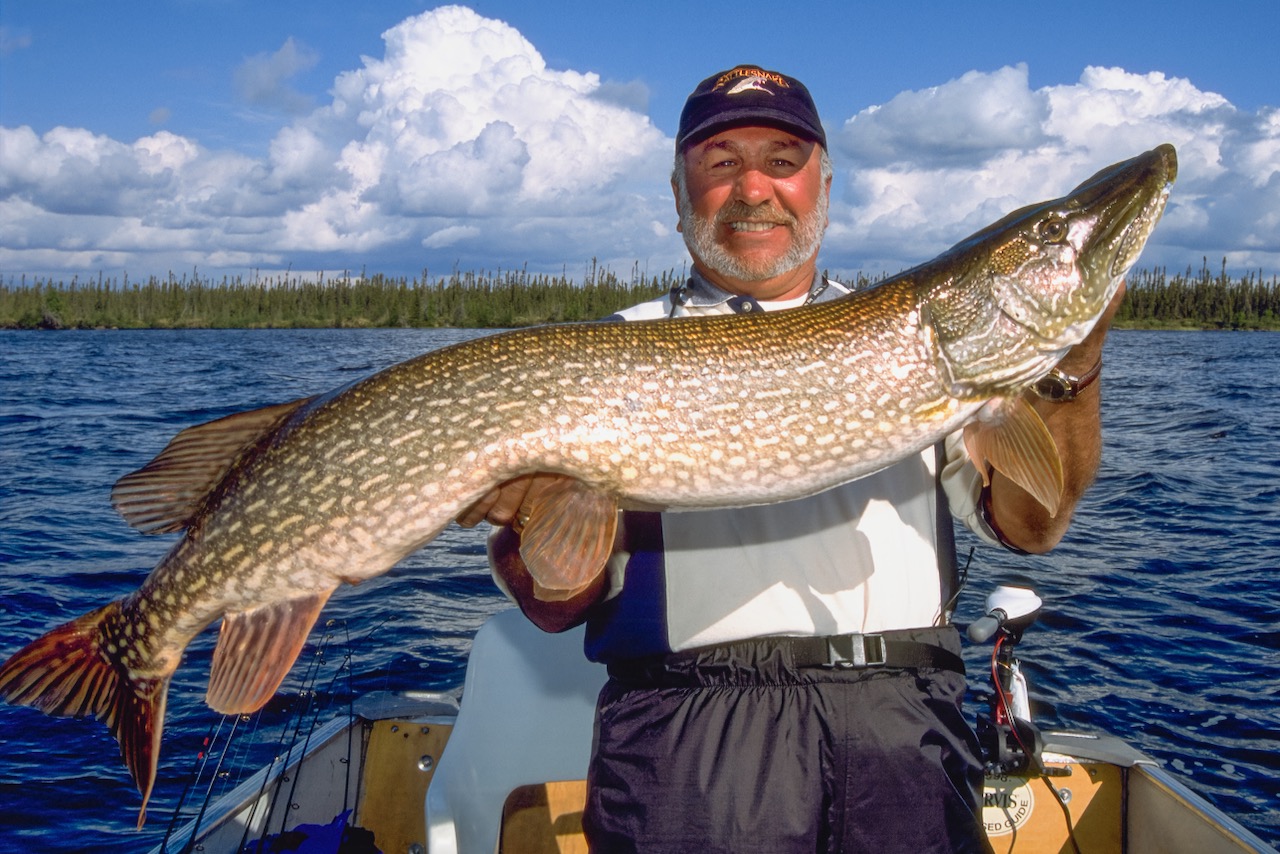 First off, they discovered that big pike will eagerly take bass presentations such as the jig-and-pig and large, shallow-running crankbaits. And if the bite gets extra tough due to the weather, they found, an undressed #3 inline spinner can still get the job done. To this day, we still rely on those findings when trying to figure out pike at other destinations. In fact, we use what we discover about fish from all of our past trips when it comes to our present-day angling adventures. Talk about a great way to learn!
Learn more about wollaston at www.minorbaylodge.com, www.wollastonlakelodge.com and www.wildernessfamilyoutfitters.com.
For a complete guide to Fish'n Canada Show episodes, TV channels and show times, go to www.fishncanada.com.