Pit stop: Northern exposure
Worth a visit on your next outdoor adventure
N.W.T.'s Yellowknife Airport is one of the busiest jumping off points for fishing and hunting adventures in the Far North. If you're stuck for more than a few hours between flights, though, the airport doesn't offer much in the way of food or entertainment (or comfortable seating). But just a six-minute cab ride away there's a whole world to explore at the Prince of Wales Northern Heritage Centre or, as it's more commonly known around town, the "Yellowknife museum." And as a bonus, admission is free.
Opened in 1979, this compact, but striking facility was designed to house and display all manner of items reflecting the N.W.T.'s natural and cultural history. The permanent and temporary exhibits tell stories about the region's land and people, with artifacts ranging from biplanes to gold-mining memorabilia to Dene moose-skin boats.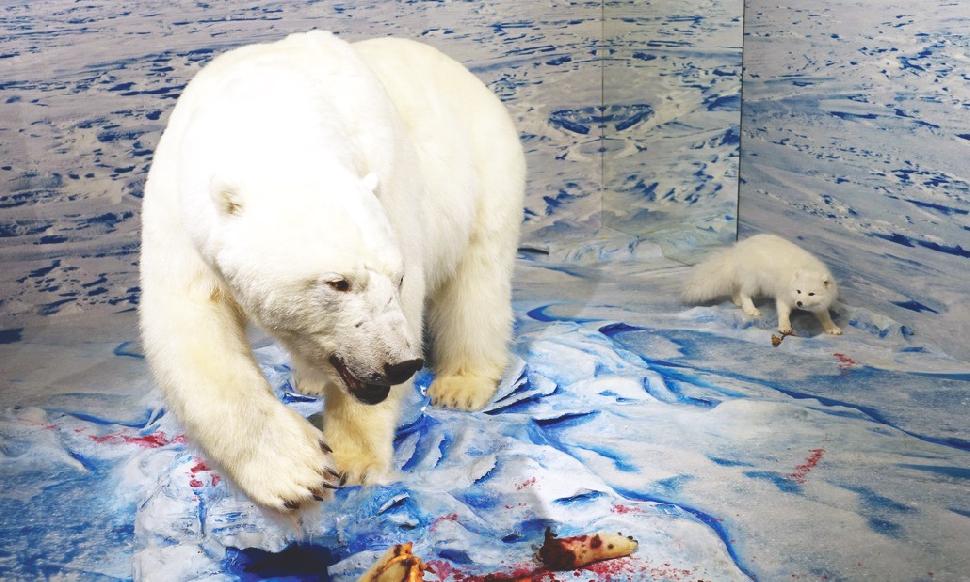 Also impressive are the 10 landscape dioramas with full-sized mounts of caribou, muskox and other wildlife. For youngsters, one perennial favourite (above) shows a polar bear chowing down on a seal as an Arctic fox lurks nearby, waiting for scraps. There's also an interactive play area for kids, and an excellent café, as well as live performances and presentations.
The centre also plays an important role behind the scenes in preserving and nurturing the region's identity by housing the N.W.T. Archives, monitoring archaeological studies, and providing technical, logistical and financial support for cultural activities and the arts. There's just one thing to keep in mind when you visit: try to not get so absorbed in the experience that you miss your flight home. Or worse, your flight to camp.
Learn more about the Prince of Wales Northern Heritage Centre at www.pwnhc.ca.