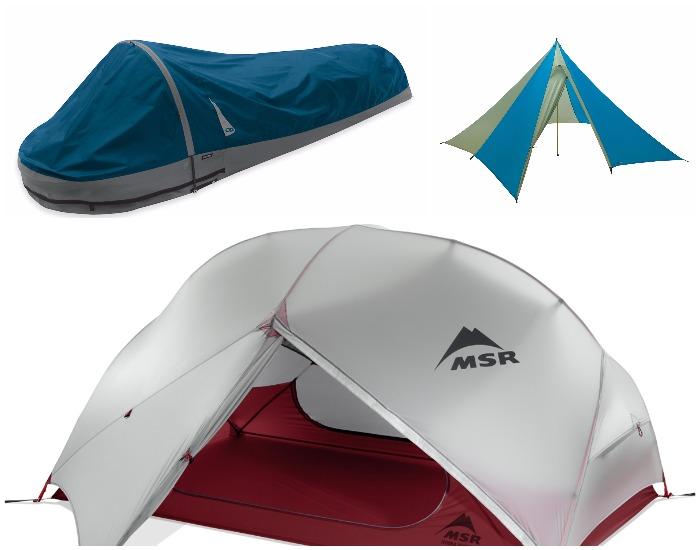 Tents
The next major consideration for the backcountry hunter is the type of shelter you want to bring into the high country. Choices vary from a four-season tent to a bivy sack to a lightweight sil-tarp, which is essentially a high-tech lean-to. The time of year, number of people in your group and how much weight you plan to carry will all factor into your decision.
Three- and four-season tents are the bread and butter of backcountry hunting. They're stable in the wind and great in storms, and they let you sit up and move around while waiting out the weather or getting dressed. They typically come in one- to three-person designs, but you can get models that accommodate up to 10 people. Tents that are popular with hunters include the Hilleberg Nammatj and the MSR Hubba Series (pictured).
For those looking for more lightweight alternatives, one-person bivy sacks or sil-tarps are the lodging of choice. They're quick to set up and convenient to use in areas that aren't large enough or flat enough for a tent. While these shelters are suitable for an early-season hunt, I wouldn't use one later in the season once there's more likelihood of inclement weather. Popular choices for hunters include the Outdoor Research Advanced Bivy (top left), the Integral Designs Unishelter Bivy and the Black Diamond Mega Light Tarp Shelter (top right).