If you could only wet a line for one species of fish in your home province or territory, what would it be? That's the question we asked ourselves at Outdoor Canada when selecting our 2019 Canadian fishing hot spots. For more bucket-list species and hot spots, see our complete list.
NEW BRUNSWICK: STRIPED BASS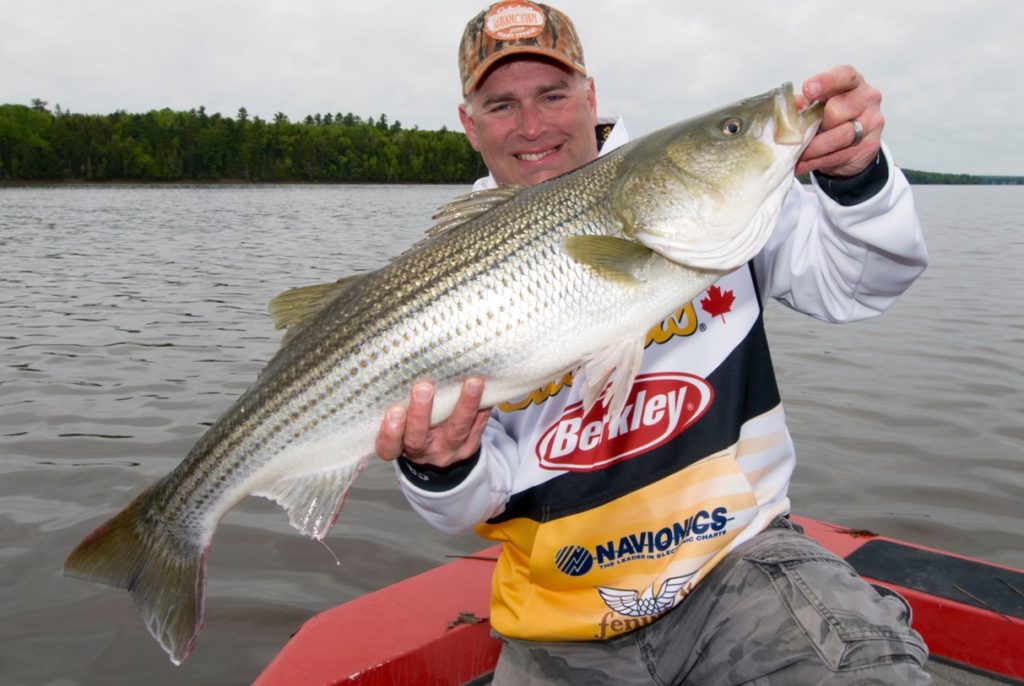 Striped bass in New Brunswick
Why this is one of Canada's must-have fishing experiences
When most anglers think of fishing in New Brunswick, they likely picture a pastoral image of an angler fly fishing for elusive Atlantic salmon on a picturesque river. That scene certainly still plays out each season, but these days, more and more anglers are heading to the Picture Province's estuaries and sandy coastlines to target the exploding striped bass population. Why? Stripers put up a solid tussle, they taste great and they're largely indiscriminate when it comes to hitting lures and flies.
Although New Brunswick's striped bass numbers were down dramatically a decade ago due to commercial overfishing, they've since rebounded remarkably. Starting in mid-May, for example, upwards of 250,000 stripers now enter the Miramichi to spawn, up from just 5,000 a decade ago. And unlike many fish species, stripers don't shut down during the spawn. If anything, they just get riled up and bite with abandon.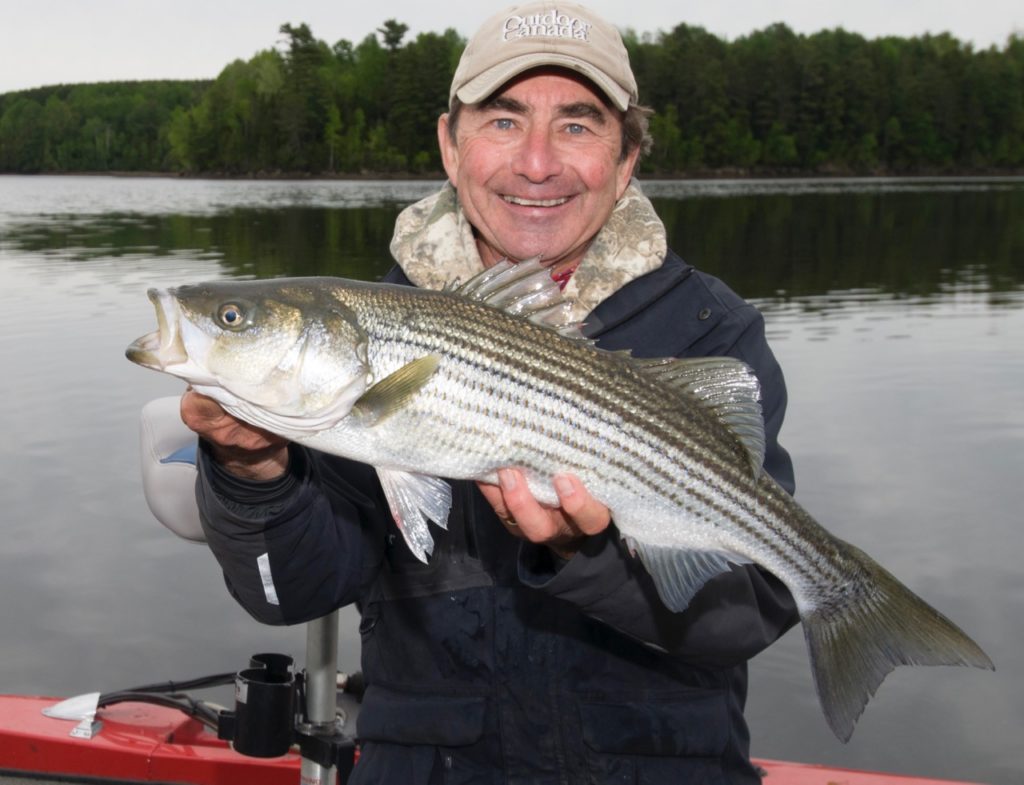 A few years ago, Outdoor Canada's fishing editor, Gord Pyzer, and local buddy Jason Gogan caught 240 bass weighing up to 20 pounds in just seven hours. As Pyzer later said, it was the best day of fishing for numbers that he'd ever had. The province's stripers are now so plentiful and popular, in fact, that the town of Miramichi launched the annual Striper Cup tournament in 2015.
WHEN TO GO: Mid-April to late October
HOT TACTIC: Cast to bait balls roiling on the surface
LEARN MORE: www.tourismnewbrunswick.ca
THE HOT SPOTS
Baie-Ste-Anne
Beresford
Caraquet Bay
Kennebecasis River
Lamèque & Miscou Islands
Miramichi River
Nepisiguit River
Richibucto River
Saint John River
Tabusintac River
Tetagouche River
Tracadie River
Val-Comeau
[easy-tweet tweet="@OutdoorCanada says @DestinationNB is THE place for one of Canada's must-have #fishing experiences: landing a big striped bass. Find out why, how and where to do it" user="OutdoorCanada" hashtags="fishingtrip, bucketlist, exploreNB"]