If you could only wet a line for one species of fish in your home province or territory, what would it be? That's the question we asked ourselves at Outdoor Canada when selecting our 2019 Canadian fishing hot spots. For more bucket-list species and hot spots, see our complete list.
ONTARIO: LARGEMOUTH & SMALLMOUTH BASS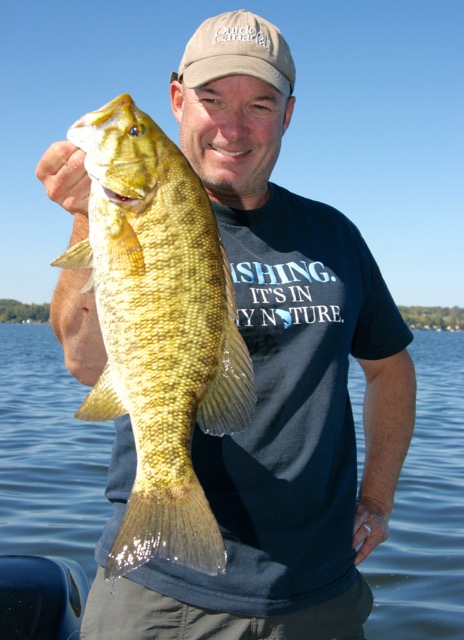 Bass in Ontario
Why this is one of Canada's must-have fishing experiences
Ontario offers excellent angling opportunities for many gamefish, but there's nowhere else in Canada to catch more and bigger bass—both largemouths and smallmouths. And you can find these scrappy fighters almost anywhere across the province, from the southern-most reaches at Point Pelee, north to Kenora and beyond.
These bass are big, too, and getting bigger every year thanks to a variety of factors, including the invasive round goby—an energy-rich baitfish that bass have quickly grown to relish. The biggest largemouth and smallmouth bass ever caught in Canada were both from Ontario, but unlike some records that have stood unthreatened for decades, any day of the season could produce a game-changing 10-pound-plus fish.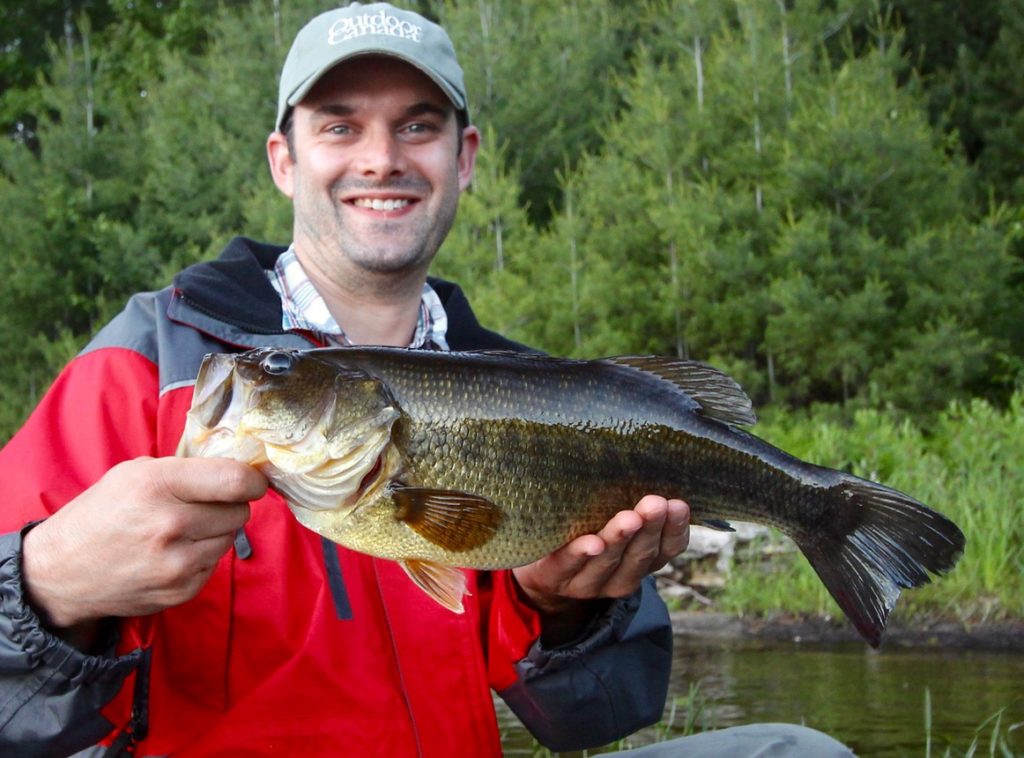 In much of Ontario, bass season opens in late June, making bass the unofficial fish of summer, the one catch you can pretty much rely on during camping trips, long weekends and cottage visits, no matter how crowded the water. Both largies and smallies are cooperative biters, and explosive, acrobatic fighters, too. For many Ontario anglers, their first memorable fish was an unexpectedly huge bass that slurped up their worm and mangled their little-kid tackle—hooking them forever on the excitement of fishing.
WHEN TO GO: July to November
HOT TACTIC: Casting neko rigs for both largemouths and smallmouths
LEARN MORE: www.gofishinontario.com
THE HOT SPOTS
BOTH LARGEMOUTH & SMALLMOUTH
Balsam Lake
Georgian Bay
Lake Couchiching
Lake Nipissing
Lake of the Woods
Lake Simcoe
Rice Lake
LARGEMOUTH
Bay of Quinte (Lake Ontario)
Lake Scugog
Pigeon Lake
Rondeau Bay (Lake Erie)
Sturgeon Lake
Trent River
SMALLMOUTH
Eastern Lake Ontario
Lake St. Clair
Lake Temagami
Long Point (Lake Erie)
Quetico Provincial Park
Thousand Islands (St. Lawrence River)
Winnipeg River
[easy-tweet tweet="@OutdoorCanada says catching big Ontario bass is one of Canada's must-have #fishing experiences. Find out why, how and where to do it" user="OutdoorCanada" hashtags="fishingtrip, bucketlist, DiscoverON"]