Pump It Up: 7 Great New Inflatable Boats for Anglers
These Portable, Versatile and Easy-to-Use Vessels Are True Fishing Machines
Inflatable boats have come a long way since the days of flimsy rubber rafts that could be sunk by a stray pop-can tab. Today's styles include traditional dinghies, plus kayaks, pontoon boats and stand-up paddleboards—all designed specifically for anglers.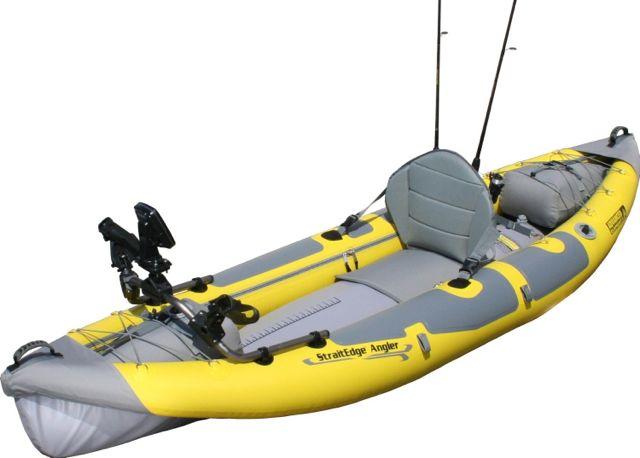 Straitedge Angler
Advanced Elements, US$799.99
Key Features: Wide-beam, nine-foot kayak with built-in aluminum ribs for better tracking; removable accessory frame; high-back seat with two rod holders and inflatable lumbar support.
The Promise: "Designed for the needs of the kayak angler."