Angling Adventures at Bon Echo
Beloved Provincial Park Has Outstanding Fishing—If You're Willing to Sweat a Little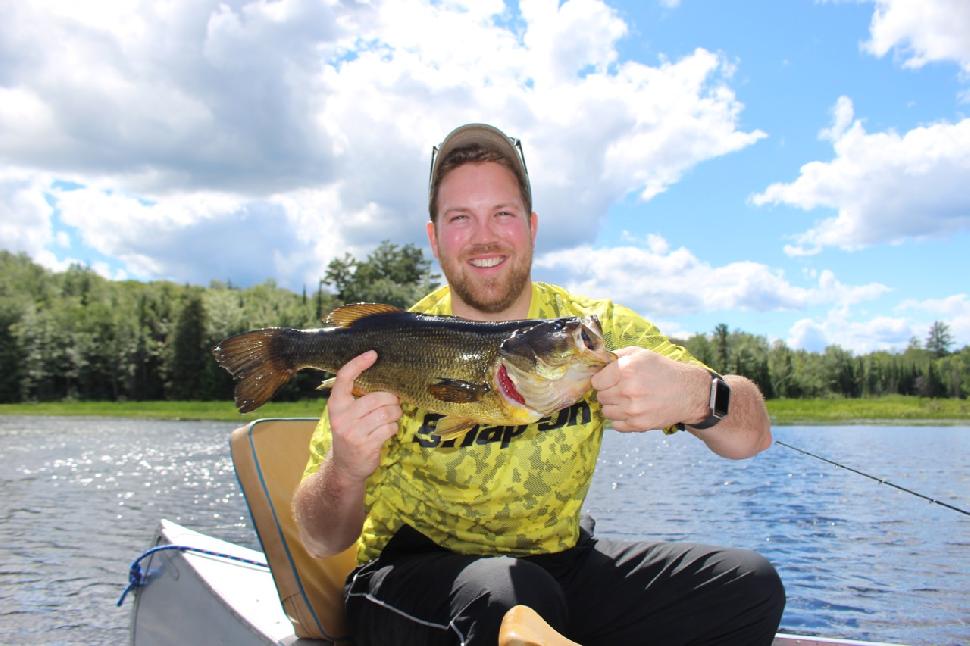 Our second day was sunny, with bluebird skies, and the bass fest continued as we explored more of the park's water. The only wrinkle was a stiff wind, which made canoeists Adam (above) and Eric work pretty hard. Though it didn't seem to slow down their catching.
Eric hooked the stunner below literally inches off shore, where it slurped up his wacky-rigged soft-plastic stickbait. Though he's a lifelong angler, Eric claimed to not be overly proficient at fishing bass in cover, but he sure looked like a pro while I watched him wrestle in this porker.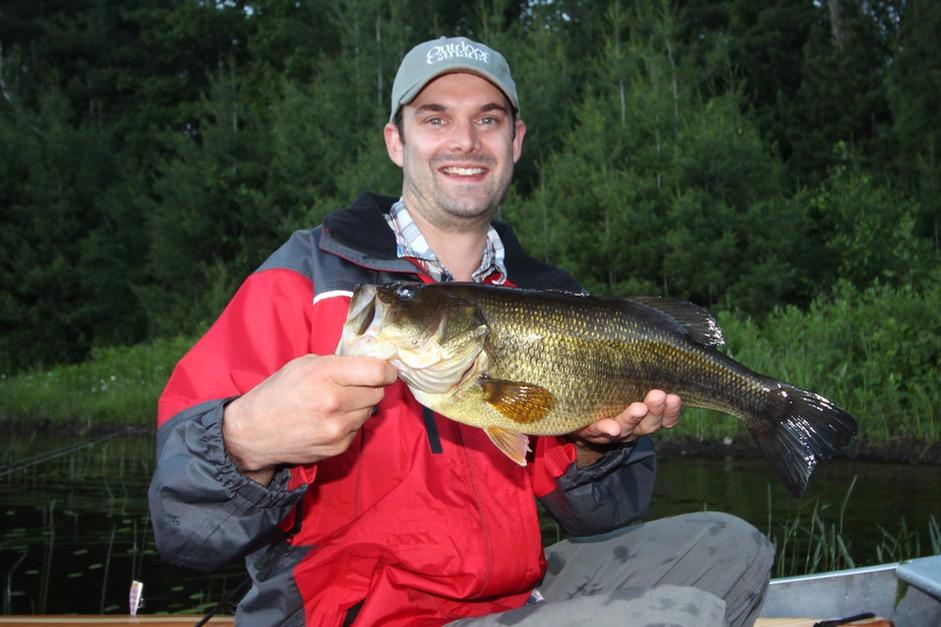 In my kayak, by the way, I barely noticed the wind (which is one of the reasons kayaks are such great fishing machines, as I wrote for the Parks blog this spring.) And the breeze dropped a bit in the evening, so I was able to nab a respectable fish (below) on my 8-weight fly rod, with one of my best bass flies —an articulated green and yellow Seaducer.