Give the gift of outdoor adventure!
The editors of Outdoor Canada suggest these great goodies for your outdoorsy loved ones
Here are some awesome gift ideas, selected by the editors of Outdoor Canada magazine. The hunters and anglers on your "nice" list will love this great outdoor gear. How do we know? Because we do!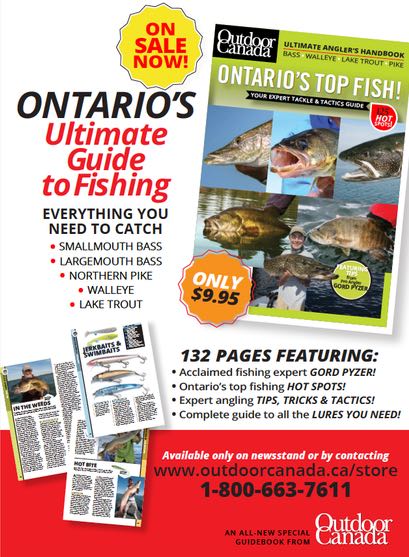 ONTARIO'S TOP FISH!
This national award-winning publication by Outdoor Canada is the ultimate guide to catching Ontario's most popular fish: walleye, largemouth and smallmouth bass, northern pike and lake trout. It features must-know secrets and strategies, top tackle and hot spots from our very own fishing editor Gord Pyzer. It's even sized to fit in a tackle bag. Why? Because it's so jammed with tips, we just know that you'll want it with you on the water.
Ontario's Top Fish sells for $9.95 and is available three ways:
on newsstands across Ontario
by calling 1-800-663-7611
[easy-tweet tweet="The hunters and anglers on your "nice" list will love this great outdoor gear. How do we know? Because we do! " user="OutdoorCanada" hashtags="Christmas, giftguide, ChristmasIsComing"]