2020's best new angling accessories
Best Trolling Motors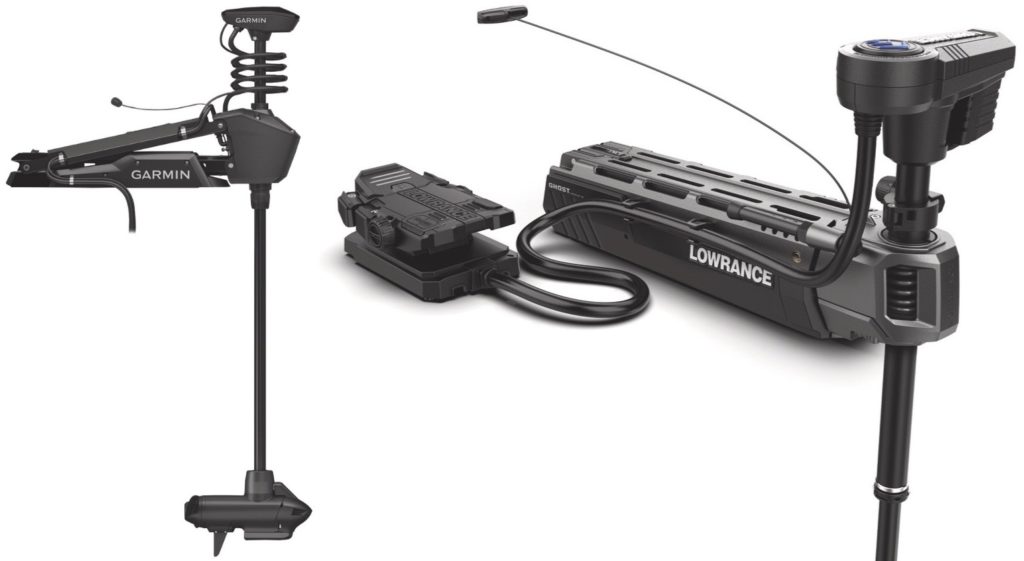 FORCE & GHOST
Some of the biggest news at ICAST was the debut of trolling motors from electronics companies Garmin and Lowrance. Garmin won the overall Best of Show award with its whisper-quiet brushless motor, the Force.
So many features of the Force (above left) are wireless, including the foot pedal, that it controls as smoothly as a cable drive. It also wirelessly connects to Garmin chartplotters, and both the 50- and 57-inch models have an integrated transducer, with CHIRP, Ultra High-Definition ClearVu and SideVu scanning capabilities.
Those who've tested Lowrance's Ghost (above right), meanwhile, says it's so powerful—25 per cent more than traditional units—that you'll get whiplash the first time you step on the pedal. It's also stunningly quiet, letting you sneak up on fish. The all-aluminum bracket is super-strong, and you can loosen the shaft collar from inside of the boat, so no more leaning over the water. And naturally, the Ghost fully integrates with Lowrance chartplotters and transducers.
Learn more: Garmin, 1-800 654-3415; www.garmin.ca
Learn more: Lowrance, 1-855-361-1564, www.lowrance.ca