Ice pack
Hardwater tips for standing out in the crowd this winter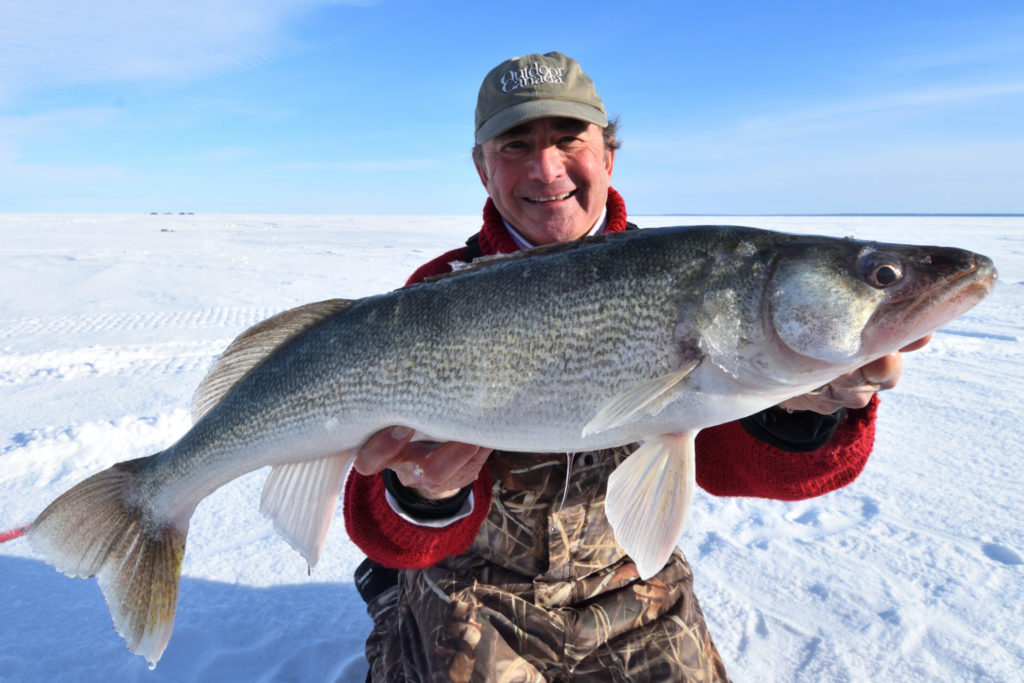 #3 BAIT AND SWITCH
There are two components to every ice-fishing presentation: the attracting phase when you call in a fish, and the triggering phase when you entice it to bite. In years gone by, you could accomplish both tasks with the same lure. Today, it's often better to fish two different lures in two adjacent holes. For example, I often attract walleye using a lipless crankbait that vibrates and rattles, then catch them on an ultra-finesse deadstick rig featuring a featherlight jig tipped with a lively minnow. When I spot a walleye on my sonar screen, I make sure it only sees the panicking minnow in front of its nose by letting the crankbait fall to the bottom.

Similarly, I'm amazed at how I now rely on the largest Williams Wabler (above) or Nipigon spoons to draw huge jumbo perch over to my holes, often luring them from beneath the boots of nearby anglers. When the curious perch come calling, however, I let the spoon fall into the mud, essentially hiding it. Then I clean up through an adjacent hole with a fingernail-sized beaded Russian hook (below) from Diamond Willows Custom Ice Fishing Lures, suspended a foot off the bottom. If the perch start drifting away, I simply lift up the big spoon again—creating a cloud of silt in the process—and jerk it aggressively several times to call them back and resume the business at hand.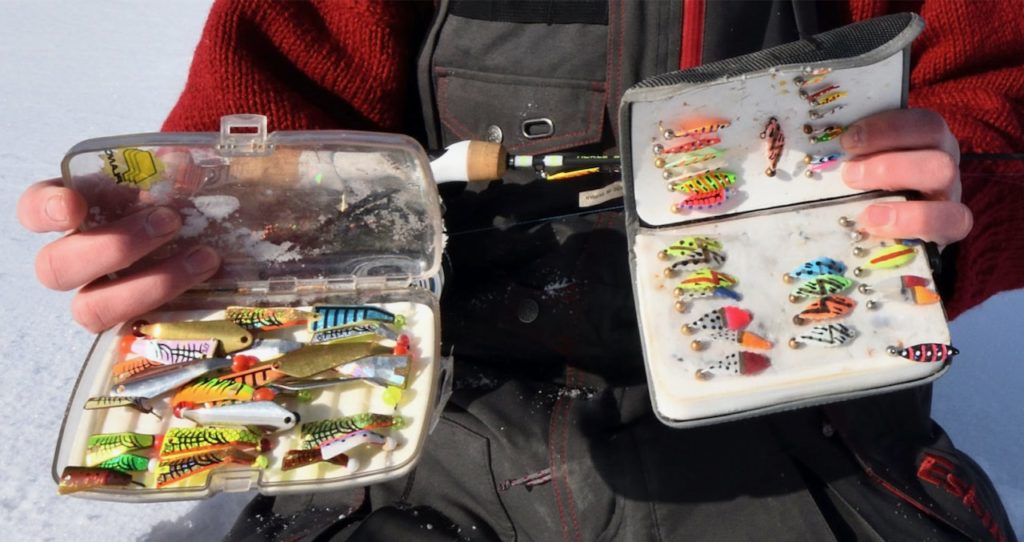 I call this "downsizing judiciously," because you attract the fish with a big, flashy, noisy or vibrating presentation, but catch them with a subtle finesse offering. Note that it's not nearly as effective if you try to do this through just one hole, reeling up the big lure after attracting the fish, then dropping down the finesse bait. That wastes too much time and creates too much fish-confusing activity. The best set-up is to auger three holes side by side. Simply place your transducer in the middle hole to monitor the game, drop your two lures down the outside ones, and you'll be able handle all the fishing pressure the other anglers can create.
Catch Gord Pyzer on the Outdoor Journal Radio Show on the fan 590. See www.odjradio.com for times.