On the Move
Secret Strategies That Keep Hard-core Muskie Hunters Catching Giants All Season Long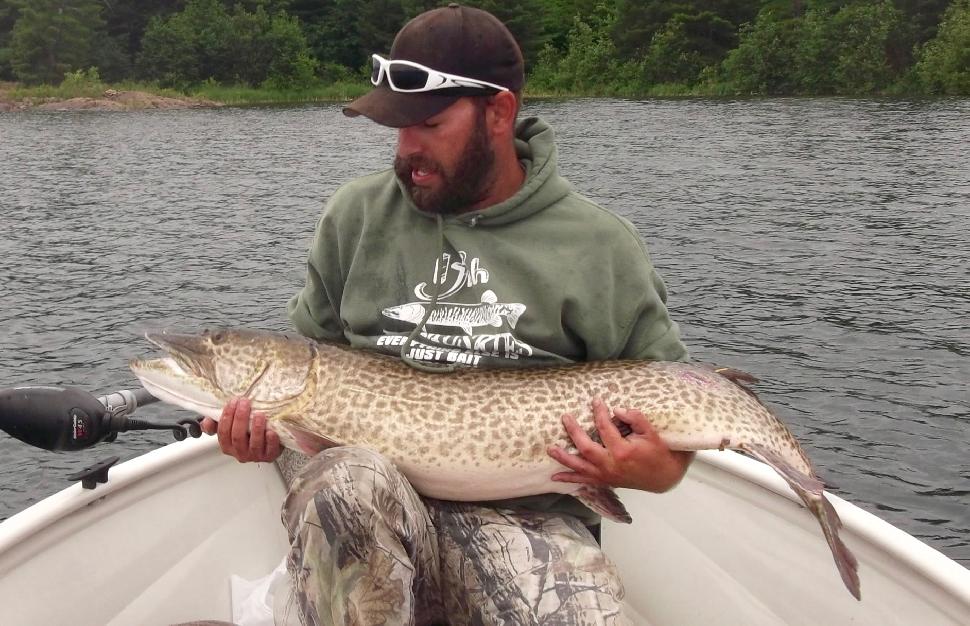 Depth Determinations
John Mortimer (above) runs Northshore Musky Baits, an online tackle shop that sells premium musky baits, including DK Musky Lures and his own handcrafted Mortimer Baits. A bit of a madman when it comes to muskie fishing, he records every detail of his outings and uses the information to help him better understand muskie behaviour. With data from more than 10,000 hours on Georgian Bay alone, it's safe to say the man has come across a few successful patterns in his time.
One basic but important factor that Mortimer says a lot of muskie anglers overlook is knowing the exact running depth of each lure they use. "There's lots of charts out there to give you average running depths of lures," he says, "but different line types and pound tests will give you varying lure depths."
Mortimer believes there are situations and times when the only way to get bit is to have your lure run just above bait, or make it contact the top of a reef. And the only way you can present a particular lure in such a precise manner is if you know its exact running depth. That's why he takes the time to calibrate every bait he trolls.
To do this, Mortimer trolls over rocky areas that are free of weeds and submerged wood, with depths of 10, 15 and 20 feet. Trolling at 4 mph, he lets out 10 feet of line at a time and records exactly how much line he has out when he contacts the bottom at the various depths.
During the summer, Mortimer prefers to troll his baits high in the water column, no matter how deep he's fishing. "It's always best to be far above a muskie rather than below it," he says. "Most of the time, if they're deep, they'll have no problem swimming up 20 to 30 feet to eat."
Even though Mortimer usually doesn't run his baits deeper than 15 feet in the summer, he still prefers crankbaits that have steep dive curves, such as his Kirby. This enables him to get the lures down to his desired depth with the least amount of line, giving him a lot more control when making tight turns around structure.
It's a different story in the fall when the water turns over and the muskies and their forage gravitate to the slightly warmer waters found on deep structure. That's when Mortimer's hard work calibrating his lures comes into play—instead of summoning the fish from the depths, as he does in the summer, he goes to them. "Sometimes if there's a fish hugging bottom in 30 feet," he says, "I'll literally have to run my bait across its face in order to get it to bite." Now that's trolling.
Contributor Leavon Peleikis is a multi-species angler specializing in catching big fish.