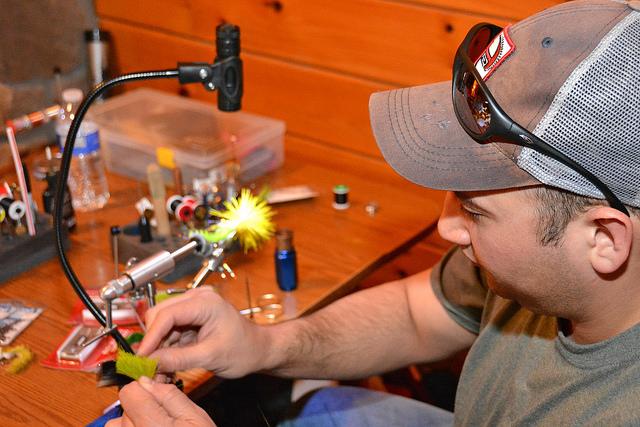 Here's a secret truth for novice fly anglers and tiers: It's not that hard to tie flies that will actually catch fish. How? By sidestepping fly fishing's notorious complexity and focusing instead on just a few proven, easy-to-tie patterns. And what better way to while away non-fishing days than spending some time at the vise and filling up your fly boxes? These seven flies call for only fundamental tying techniques and easy-to-find materials, making them well within the capabilities of the beginner fly tier. And because they're designed to get wet rather than look pretty in your fly box, these flies will work just fine if they're a little sloppy. If yours don't look exactly like the following photos, not to worry—mine don't either, and the fish don't seem to mind.
Psst, here's a secret: It's not that hard to tie flies that will actually catch fish. Just focus on a few time-tested, easy-to-tie patterns like these winners
Like all successful baits, these flies are generically imitative of forage, and made of materials that come to life in the water. They cover surface, shallow and deep water, and will fool trout, bass, panfish, northern pike and more. You could stock a box with just these workaday patterns—tied in a range of sizes and colours—and confidently catch fish almost anywhere in the country.