10 New Bows, Crossbows, Arrows and Accessories for Canadian Hunters
This year's Archery Trade Association show had so much great new gear, it wouldn't all fit in our Gear Special 2015 issue. Here are 10 more items of note for Canadian archers.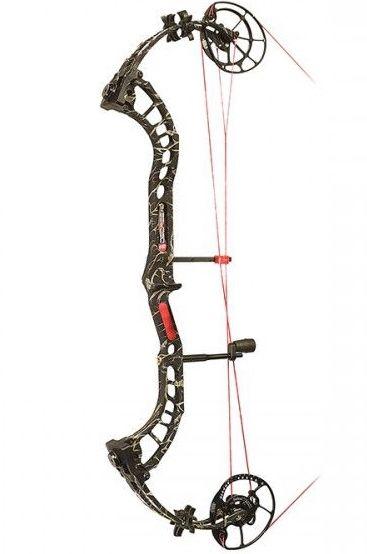 Decree HD
For a bow rated at 342 fps, the Decree HD shoots smoothly and is quiet in the hand. The impressive specs: past-parallel split limbs, 75 per cent let-off, 25-inch axle to axle, 6-inch brace height and a weight of 4.2 pounds.
PSE Archery, (520) 884-9065

Fusion 6
This incredible bow has an ultra-smooth draw cycle and extreme speed. Measuring 32¼ inches axle to axle, with a 6-inch brace height, this 4.1-pound-bow shoots an incredible 356 fps. The draw stop helps align the string at full draw, and puts pressure on the cam instead of cables, and a longer riser stabizes the split-limb design. It has a generous valley, and is dead in the hand. The bow is also draw-length specific, which adds up to more speed.
Obsession Bows, (478) 945-3340
Synergy
Likely the smoothest shooting performance bow on the market, the 7 3/8-inch brace height makes the Synergy stable and forgiving. It is 33 ½ inches axle-to-axle, weighs 4.4 pounds and features a two-track cam system. With length and forgiveness this bow still fires an arrow at 325 fps making it a great option for both target shooters and hunters. The special coating adds durability and reduces glare.
Elite Archery, 1-877-503-5483

Rival
The first thing shooters will notice is the parallel cam system allowing adjustment for up to 85 percent let-off with no cam lean. The 35-inch axle to axle, 6 ¼-inch brace height, 4.3 pound bow has draw length adjustment from 26-30 inches, draw weight from 30 to 70 pounds, and shoots 340 fps. The solid back wall and long valley make it easy to draw.
G5 Prime, 1-866-456-8836

Storm RDX
Being touted as the lightest, shortest, and narrowest reverse-draw crossbow, the Storm RDX produces speeds of 370 fps. The stock and cheek piece are completely adjustable and the trigger comes factory set at just 3.5 pounds. Arrows are held in place by a unique brush. When the 13-inch, 165-pound limbs are cocked the bow measures a mere 10-inches between axles. Sold as a complete set with accessories it is ready to sight in and shoot.
Horton Crossbow Innovations, 1-800-548-6837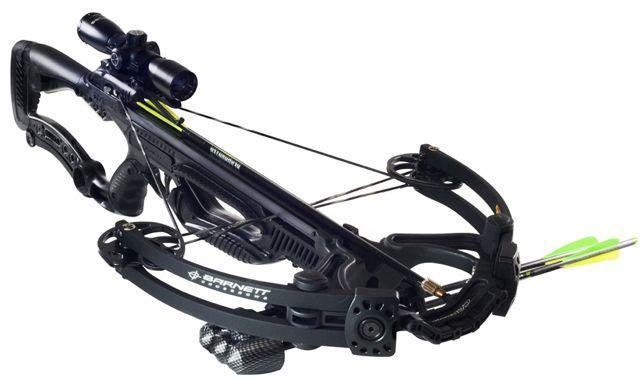 Razr
With a draw weight of 185 pounds the Razr delivers 142 foot- pounds of energy. The 16-inch power stroke drives arrows at a blistering 400 fps and the bow is set up with a Picatinny rail to customize your approach to hunting. It even comes with a knife built into the stock. The bow is designed to be lightweight and is just 20 inches axle to axle when cocked.
Barnett Crossbows, (727) 234-4999

2015 Whitetail
It's the little things that add up in arrow performance and the 2015 Whitetail arrow will offer greater velocities with construction from lightweight carbon material. A special, smooth finish allows for better arrow flight off the rest. The shafts are measured to exacting standards for straightness within 1/10,000 of an inch. Available in sizes 250 or 350, the arrows come with nocks and are ready to cut to length.
Carbon Express, 1-800-241-4833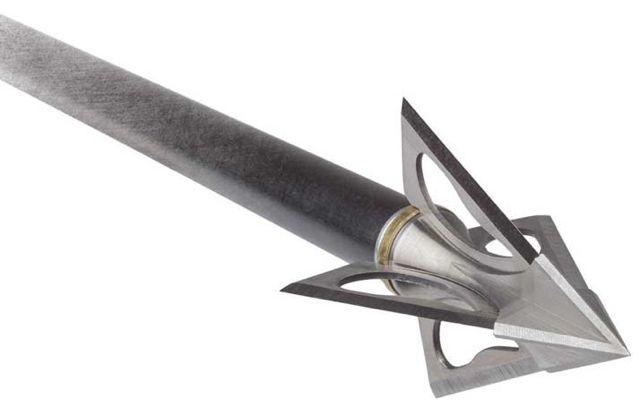 Wac 'Em
Wac 'Em broadheads are made of hardened stainless steel and brass components to provide devastating results on target. New ownership has developed special packaging for the Canadian market offering four heads in a package for the price of three. Broadheads are available in 3 or 4-blade models that can be sharpened or replaced.
Wac 'Em Archery Products (256) 502-9770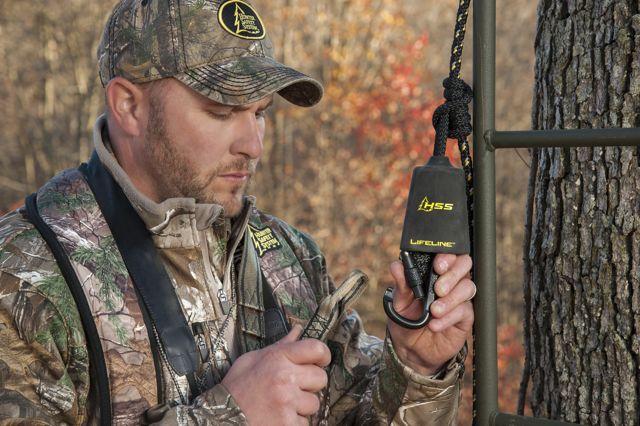 HSS-Lifeline
Nobody should be climbing into a treestand without a lifeline to protect you from falls before you get seated. To make it easier to find your stand, the newest lifeline has reflective qualities so you can see it in the dark. The improved carabineer now features a silicon housing to make it virtually noise free when coming in contact with your metal stand.
Hunter Safety System, 1-877-296-3528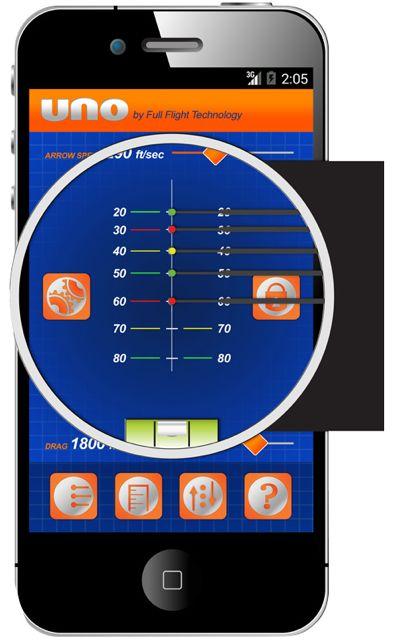 Uno Smartphone App
The UNO app for your phone can be used to correctly space the pins in your bow sight for fine-tuned accuracy. It uses a ballistic system to generate multiple sightmarks from one yardage entry that show up on the screen of your phone. You simply overlay the actual bow sight on top of your phone screen and dial in the pins.
Full Flight Technology, (617) 448-7806