Back to Beauchêne!
Another successful fishing trip to the Quebec wilderness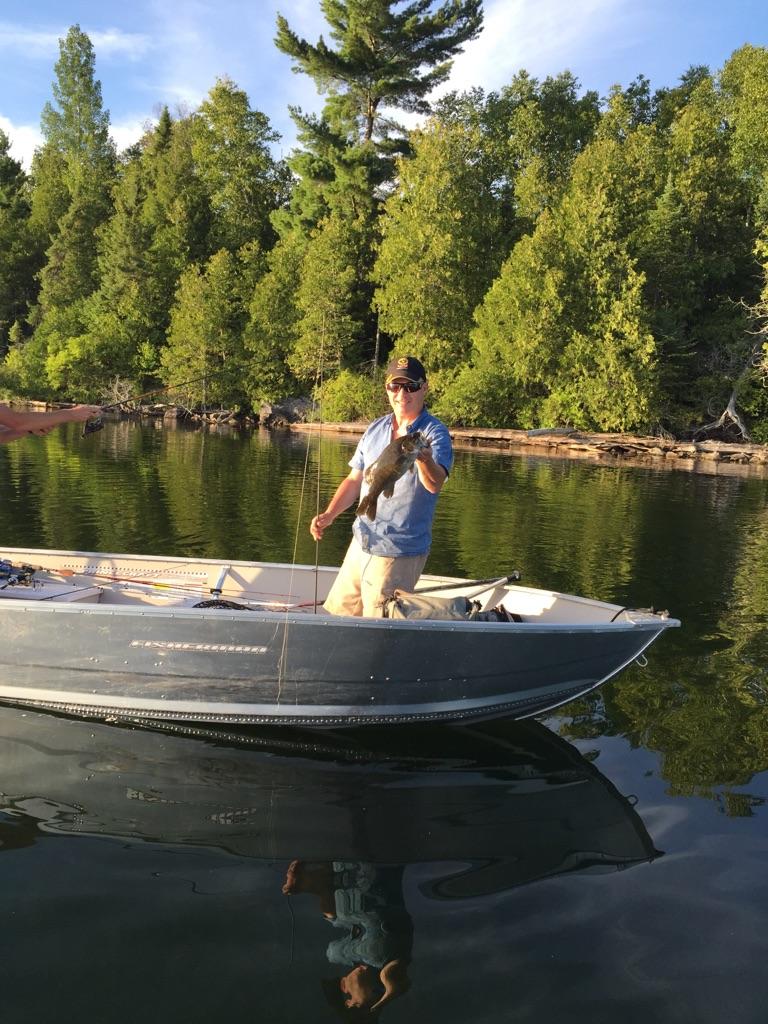 Tony Avramtchev had warned us the fishing would be tough at the end of August. But tradition is tradition, and it was the only mutually open time for our sixth annual fishing trip to Quebec's La Réserve Beauchêne (see "Rebranding Beauchêne," at bottom). That meant the trip would go ahead, tough bite or not. Besides, who isn't up for an angling challenge? And so Tony, Beauchêne's general manager, booked us in for August 28 to 31 at the Birch Lake outpost cabin, our group's favourite destination.
Our group? For starters, there's me and my neighbour Pat Trudell and former neighbour Jon Baker, both of whom were already avid anglers when we first met some 12 years ago. We are the original crew, having made our first foray to the Birch outpost in 2011. The following year, Pat's brother Randy joined us, but from 2013 onward, the fourth member of our crew has been another long-time fishing pal, Billy Shields.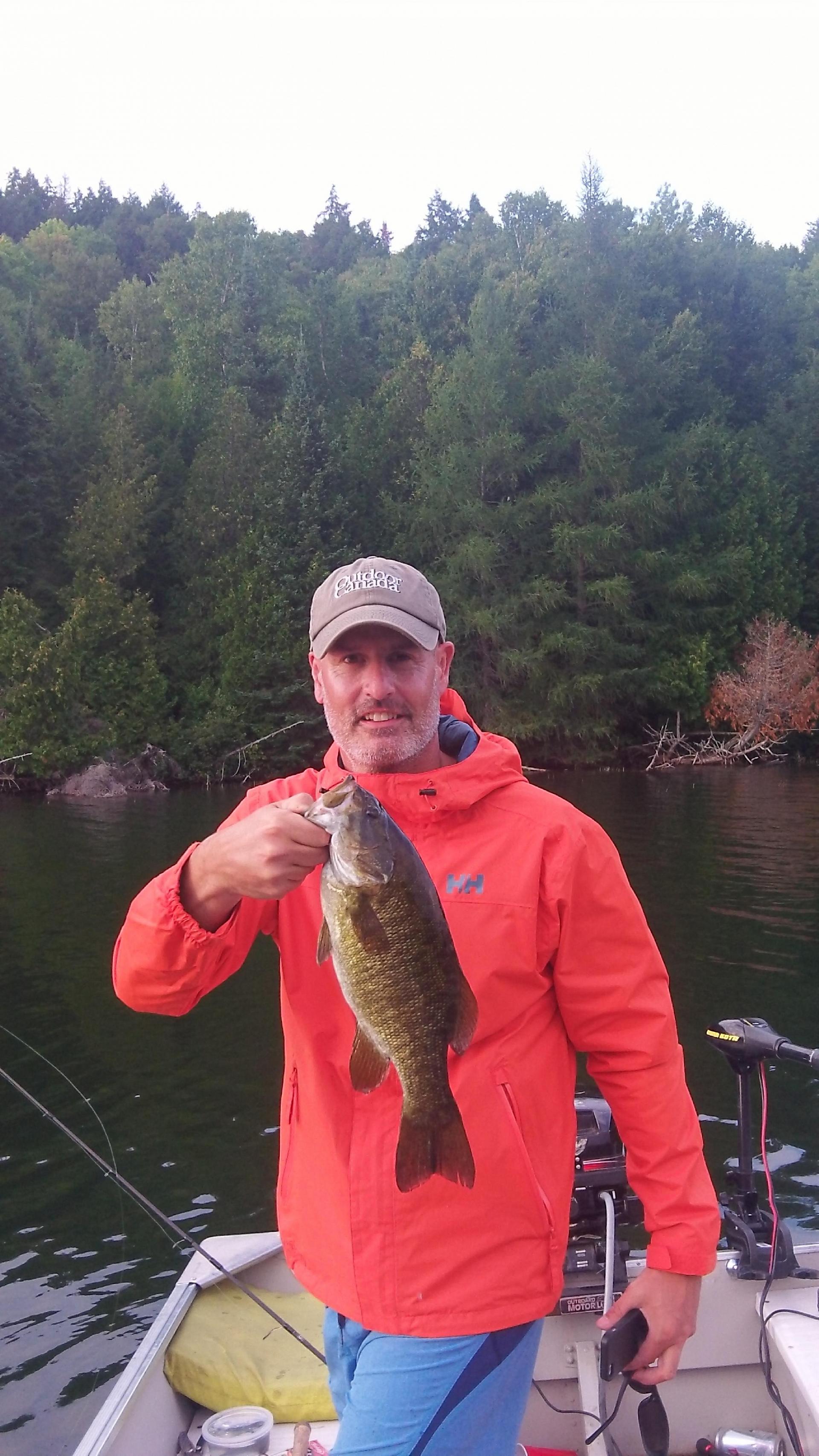 On Billy's first trip, we changed things up and stayed in the small cabin on Foley Island on Lac Beauchêne, the reserve's namesake water and a far bigger lake than Birch. Unfortunately, that visit coincided with the autumnal equinox and the smallmouth bass, our target quarry, were on the move and challenging to find. We knew what to expect, therefore, when the Beauchêne bite got tough, so we were determined to prove Tony wrong on this latest visit.
Admittedly, the first afternoon on Birch Lake did prove to be tough, but things picked up on day two out on Petite Beauchêne, a neighbouring lake we had booked for the day. The bass were on, hitting everything from cranks to drop-shot rigs; Jon even picked up a couple of incidental pike and a walleye for good measure.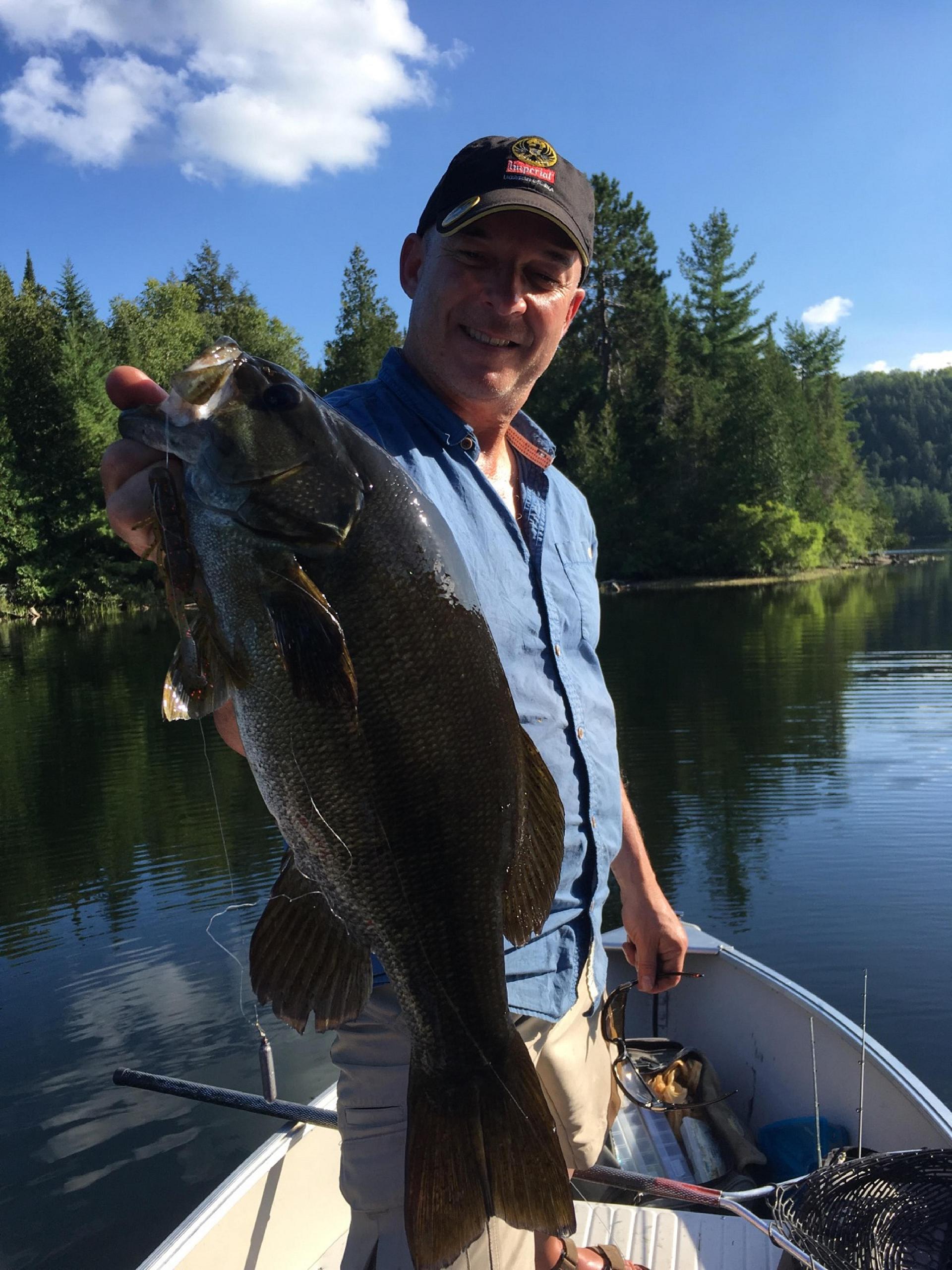 Pat and Billy preferred to stay on Birch, as did Jon and I on our third and last day of fishing, owing to the threatening skies. By the end of that final day, however, we had Birch's bass completely dialled in, and I can't tell you how many feisty two- to four-pounders I caught and released off the drop-shot. These are strong, dark, wild fish and, judging by how they react on the end of the line, they're not used to getting caught. They are truly wilderness fish.
Tony, you were right—the bite was tough, but we figured it out! Thank you once again, my friend, for your amazing hospitality and another successful annual outing with the boys. And thank you, boys, for the camaraderie and good times (and the great cooking, Pat!). Until next year, tight lines.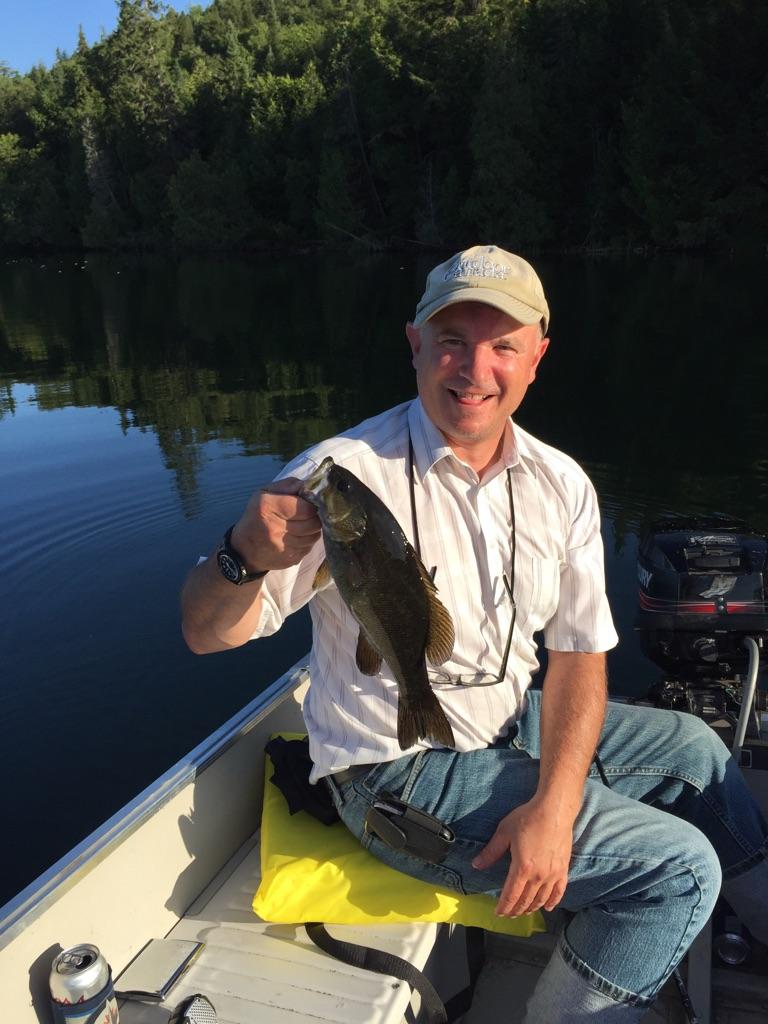 REBRANDING BEAUCHÊNE
This past spring, La Réserve Beauchêne launched an entirely new website, complete with a new name for the 206-square-kilometre swath of fish- and game-filled Shield country: Beauchêne Wilderness Lodge. As General Manager Tony Avramtchev notes, the new moniker emphasizes the fact that Beauchêne is indeed wilderness, even though it's accessible by road (the main lodge, the White House, is just five hours from my home in Aurora, Ontario, for example). And when you stay at Birch Lake, well, you certainly feel like you are in the middle of nowhere—the perfect setting for a group of fishing buddies looking to get away from it all for a few days. Click here to learn more about Beauchêne Wilderness Lodge.
Want to read about the author's previous visits to La Réserve Beauchêne? Just click on the links below.