CUTTING EDGE BLADE BAITS
When and how to use lethal new bladed lures
UNDERSPIN JIGS
BEST FOR: BASS, CRAPPIES, LAKE TROUT & WALLEYE
It's amazing how much an underspin jig with a small blade beneath it can sometimes out-fish the same jig without a blade. And here I'm talking about two, three, sometimes four times as much. It makes no sense until you realize that underspins are some of the best baitfish imitators around. Early in the season, for example, when you find massive schools of recently-hatched perch bunched up in shallow water, or you see a ravenous pack of bass pushing a school of ciscoes or smelt up to the surface, an underspin jig is the lure to use.
A smaller (1/8- to 3/8-ounce) exposed-hook underspin dressed with a 2.8- to 3.8-inch straight tail or paddletail swimbait is deadly for smallmouth bass in open water. Good options here include the VMC Spin Jig, Fish Head Spin and Baitfish Under Spin Jighead from Bass Pro Shops. For largemouth bass and northern pike hanging around cover, on the other hand, heavier underspins with screw-lock keeper systems work best. You simply screw on your soft-plastic swimbait and Tex-pose the hook along its back to render it weedless.
I discovered Owner's unique Flashy Swimmer several years ago and, more recently, VMC's Heavy Duty Weighted Willow Swimbait Hook. Dressed with swimbaits, they are now my go-to lures for late-spring and early-summer pike, as well as largemouth bass harassing minnows along snaggy shorelines. I can slow roll and bump them along the bottom, pump them through cover, or bulge them under the surface over the tops of the weeds.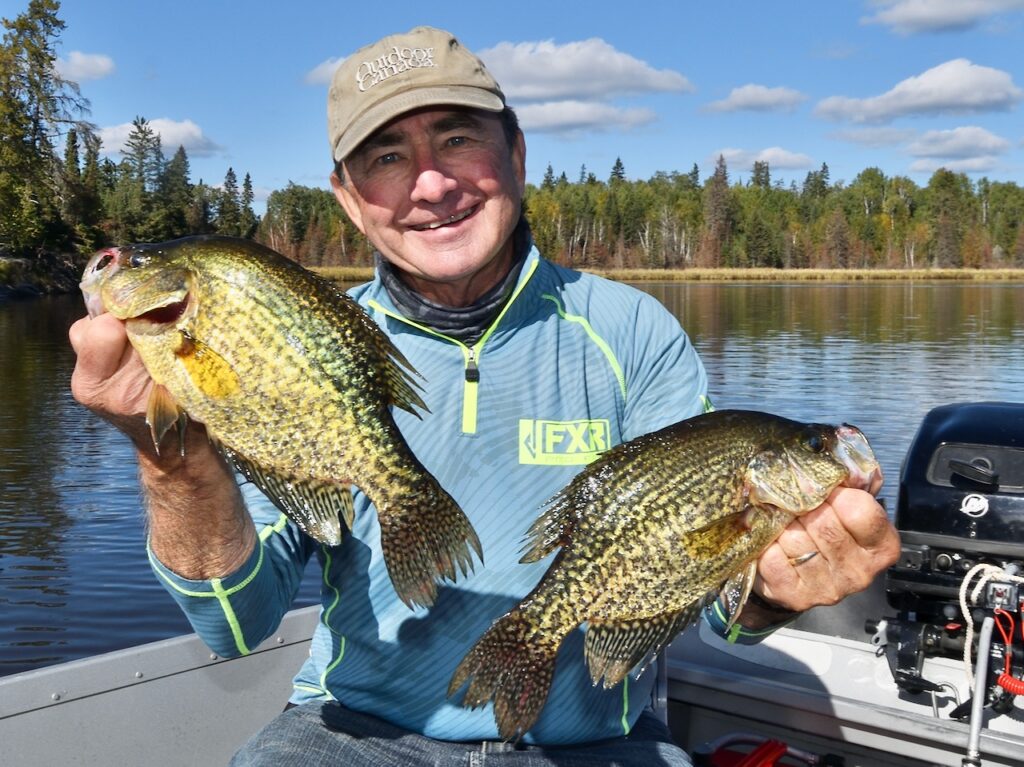 When I'm fishing lakers in August and September, meanwhile, I dress a 3/8- to half-ounce VMC Spin Jig with a five-inch X Zone Swammer and slowly stroll it in the middle of the water column along a 40- to 60-foot breakline. The trout will shoot up from the abyss and clobber the flickering bait as though they were shot from a cannon. Ditto when you scale down to a 1/16-ounce underspin and hang it above hard-to-please crappies.
Finally, I've mentioned many times how a quarter- to half-ounce ReelBait Flasher Jig is my universal walleye jig. Being piscivorous, walleye never take their eyes off baitfish, so there's never a wrong time to use it—the twinkling blade always seals the deal.