CUTTING EDGE BLADE BAITS
When and how to use lethal new bladed lures
DOUBLE-BLADED IN-LINE SPINNERS
BEST FOR: MUSKIES & PIKE
No lure has changed muskie fishing more over the past 10 to 15 years than the double-bladed in-line spinner. For decades, single-bladed bucktails ruled the toothy-critter kingdom. Then some aspiring angler got the bright idea that if one blade was good, two had to be even better. And it didn't stop there, as another genius later reasoned that if two normal-sized blades were indeed superior, then two behemoth blades had to be extraordinary. It turns out they were right.
I remember when the first double-bladed #10 Cowgirl arrived on the scene—the fish had never seen anything like it. The blades flashed like neon lights and created such a ruckus that all you seemingly had to do was cast out the lure, reel it back to the boat and look for the trailing tiger. At the time, I honestly feared for the overall well-being of muskie populations across the country.
While the fish have fortunately become a little conditioned to these incredible Hulks, a couple of my muskie guide friends tell me they have yet to see another lure style with such incredible staying power. How's this for an example? An hour into last year's muskie opener, my grandson Liam pitched a glitter-gold, double-bladed #8 Handlebarz spinner toward a shoreline shoal and hooked the biggest muskie of the season. It looked like a crocodile when it emerged at the side of the boat. Are you kidding me? An hour into the season? A month and a half later, in the middle of a summer heat wave, Liam hooked another behemoth off a rocky point on a similar Handlebarz with contrasting #8 and #9 blades.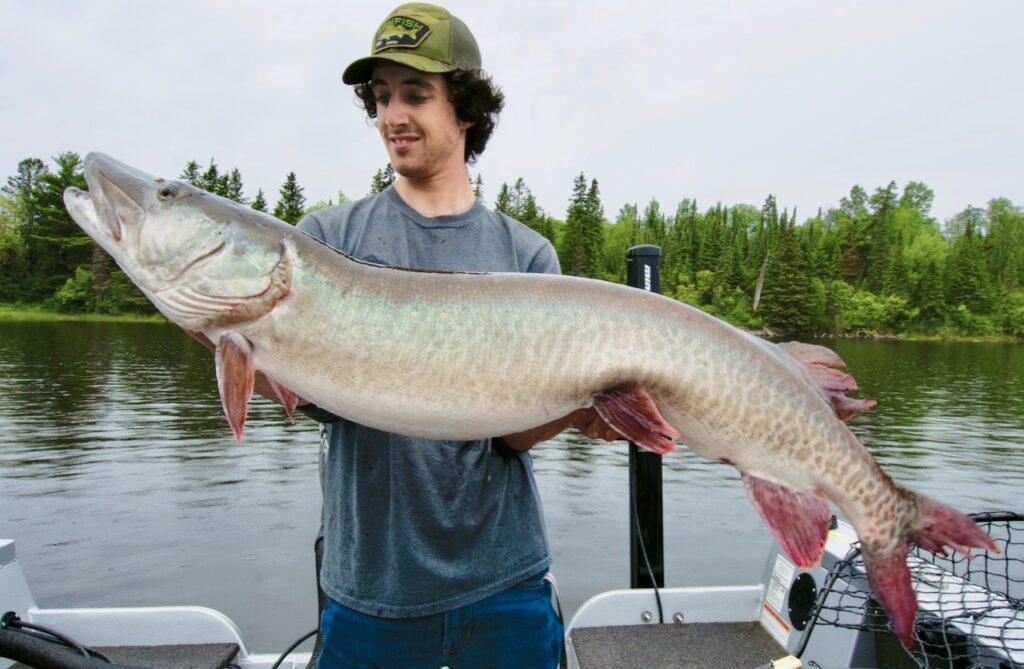 Clearly, it's a killer pattern, and the jury is still out on where it is going to end: muskie hunters are already throwing double-bladed #12 in-lines, and I'm hearing rumours of even more massive monstrosities. I expect the darn things will create so much water resistance you'll need arms like Popeye to wind them back to the boat.
These big bucktails have certainly shown us the incredible power of blades, and that lesson has not been lost on the inventive anglers among us. Some musky hunters are now drilling holes into the metal and plastic tails on glidebaits and jerkbaits such as Suicks, Mantas and Warlocks, and adding large, flapping Colorado blades. For example, I drilled a hole into the tail of a Believer, epoxied on a swivel, and added a split ring and blade. The result? I caught my biggest muskie ever. Enough said.