Outdoor Canada is pleased to present Blue Fish Radio—podcasts about the future of fish and fishing in Canada. The program, produced and hosted by Lawrence Gunther, is dedicated to sharing first-hand angling knowledge, scientific discoveries and supporting local champions who protect and enhance their waters.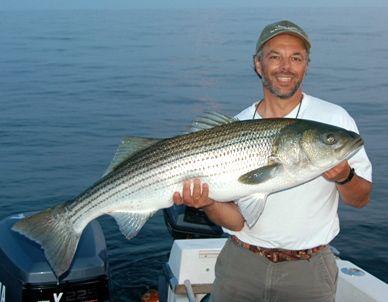 In this special two-part edition of Blue Fish Radio, Lawrence talks to Carl Safina (above). Safina is founding president of Blue Ocean Institute (now the Safina Center), author of seven books on fish and fishing, and host of the 10-part series Saving Our Oceans, now airing on WFN. Safina speaks candidly about his hopes, fears and experiences with sport and commercial fishing.
In Part 1, Safina discusses what he's learned about sustainable fishing, how wild fish stocks are fairing, and what it takes to make a show about fishing.
In Part 2, Safina speaks about the ocean's ability to support fishing, his "kill and go home" approach, and knowing when enough is enough.