Gord Ellis on Steelheading and Social Media
Northwest Ontario guide and writer shares his best tips
Outdoor Canada is pleased to present Blue Fish Radio—podcasts about the future of fish and fishing in Canada. The program, produced and hosted by Lawrence Gunther, is dedicated to sharing first-hand angling knowledge, scientific discoveries and supporting local champions who protect and enhance their waters.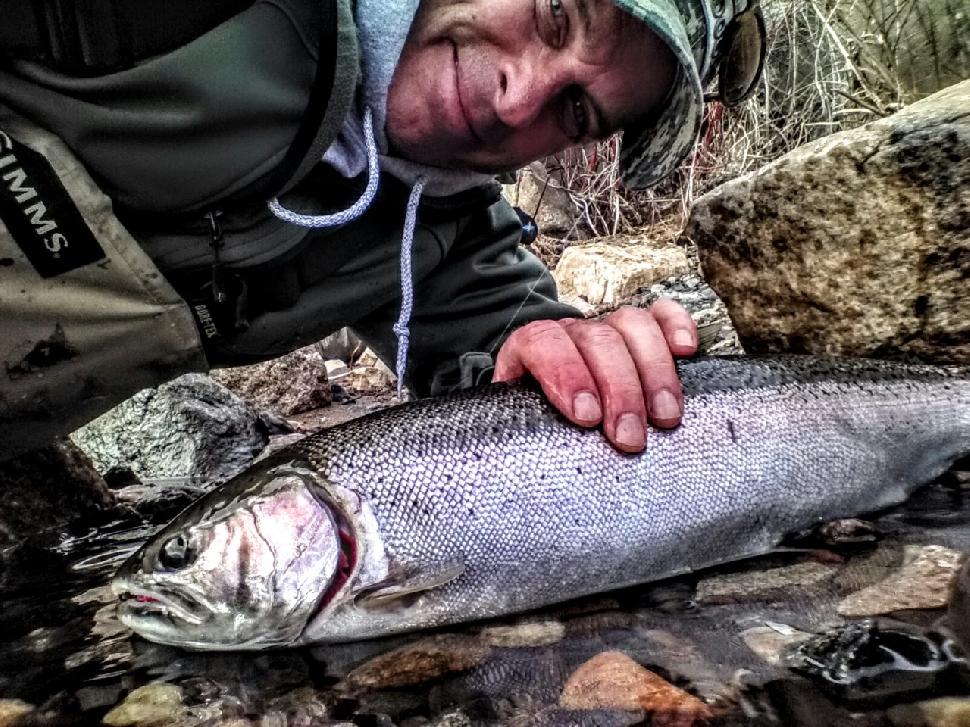 As an angler, hunter, guide, outdoor writer and recent inductee into the Fresh Water Fishing Hall of Fame, Thunder Bay, Ontario's Gord Ellis (above) is well known along the northwest shore of Lake Superior. More than that though, Ellis is respected for his conservation ethic and willingness to share his passion and hard-earned local knowledge. In this episode, Lawrence Gunther and his guide dog Moby met up with Gord to for steelhead on three ice-cold rivers. While warming up, Gord and Lawrence took a few minutes to reflect on the role of social media as a tool for sharing local knowledge. They also discuss ways to build informal networks of
citizen scientists who are committed to the conservation of natural resources.
To hear the interview now, press PLAY below. To download this podcast to your device, go to the Blue Fish Radio home page.
Listen to "Gord Ellis on Steelheading and Social Media" on Spreaker.