Blue Fish Radio
Chris Harvey-Clarke on Greenland sharks
Outdoor Canada is pleased to present Blue Fish Radio—podcasts about the future of fish and fishing in Canada. The program, produced and hosted by Lawrence Gunther, is dedicated to sharing first-hand angling knowledge, scientific discoveries and supporting local champions who protect and enhance their waters.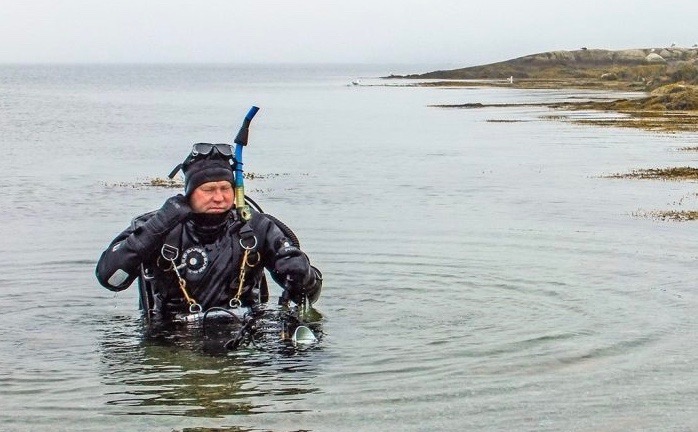 In this episode, host Lawrence Gunter talks to veterinarian  Dr. Chris Harvey-Clarke (above), who researches—and swims with!—Greenland sharks off Canada's Atlantic coast. Dr. Harvey-Clarke has made some remarkable firsthand observations and discoveries, which he shares with Lawrence. Dr. Harvey-Clarke is also the Director of Animal Care for all three of Dalhousie University East Coast campuses, where he's helping to train Canada's next generation of marine biologists, bringing them out on the water to gain first-hand experience with these deep-dwelling Canadian sharks.
To listen now, press PLAY below. To download this podcast to your device, go to the Blue Fish Radio home page.
Blue Fish Radio's Lawrence Gunther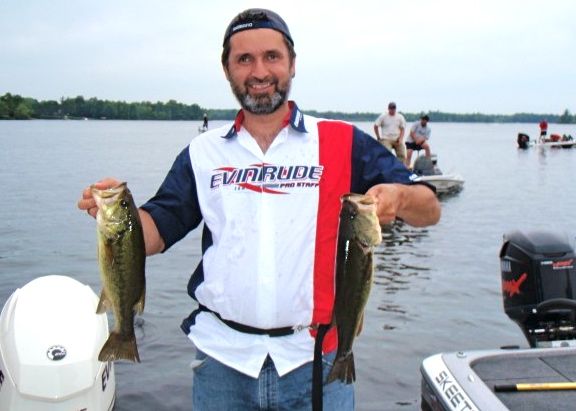 Blue Fish Radio host and producer Lawrence Gunther is North America's only blind professional angler. He's also the host of Lake2Plate TV and creator of the feature documentary What Lies Below. Lawrence's fishing insight is informed by competing in over 100 competitive fishing tournaments, summers working as a commercial fisher on the North Atlantic, and time spent in Canada's Arctic conducting research for his Masters degree. A leader in accessible technology and a recipient of awards including the Governor General's Meritorious Service Metal, Lawrence also the President of Blue Fish Canada, a charity dedicated to the future of fish and fishing.