Ben Woo and the Berkley B1 Expansion
B1 president and pro angler plans to expand this prestigious tournament
Outdoor Canada is pleased to present Blue Fish Radio—podcasts about the future of fish and fishing in Canada. The program, produced and hosted by Lawrence Gunther, is dedicated to sharing first-hand angling knowledge, scientific discoveries and supporting local champions who protect and enhance their waters.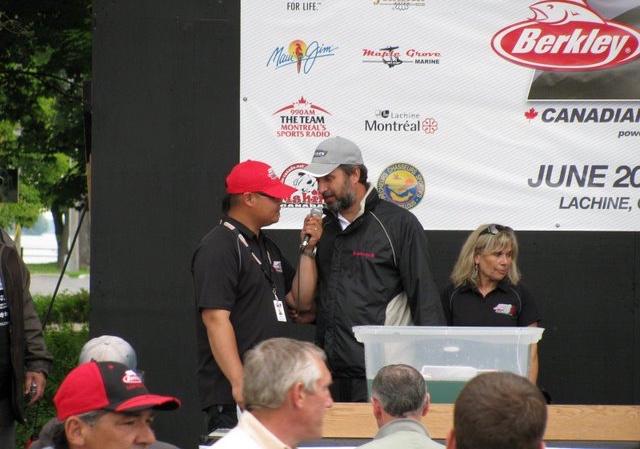 As a veteran of many B1 tournament events, Lawrence is eager to talk to Ben Woo about his plans to expand the series. Already one of the largest bass tournaments in Canada, the B1 is growing steadily, with events now in three locations across Quebec and Ontario.
Recorded live at the 2017 Toronto Sportsman Show, Ben Woo and his conservation director, fisheries biologist Jason Barnucz, also discuss what it takes to ensure that the hundreds of bass weighed are returned back to their habitat in good health.
To hear the interview now, press PLAY below. To download this podcast to your device, go to the Blue Fish Radio home page.
Listen to "Ben Woo on Expanding the B1 BASS Tournament Series" on Spreaker.