Blue Fish Radio
How Ducks Unlimited is protecting wetlands from invasive plants
Outdoor Canada is pleased to present Blue Fish Radio—podcasts about the future of fish and fishing in Canada. The program, produced and hosted by Lawrence Gunther, is dedicated to sharing first-hand angling knowledge, scientific discoveries and supporting local champions who protect and enhance their waters.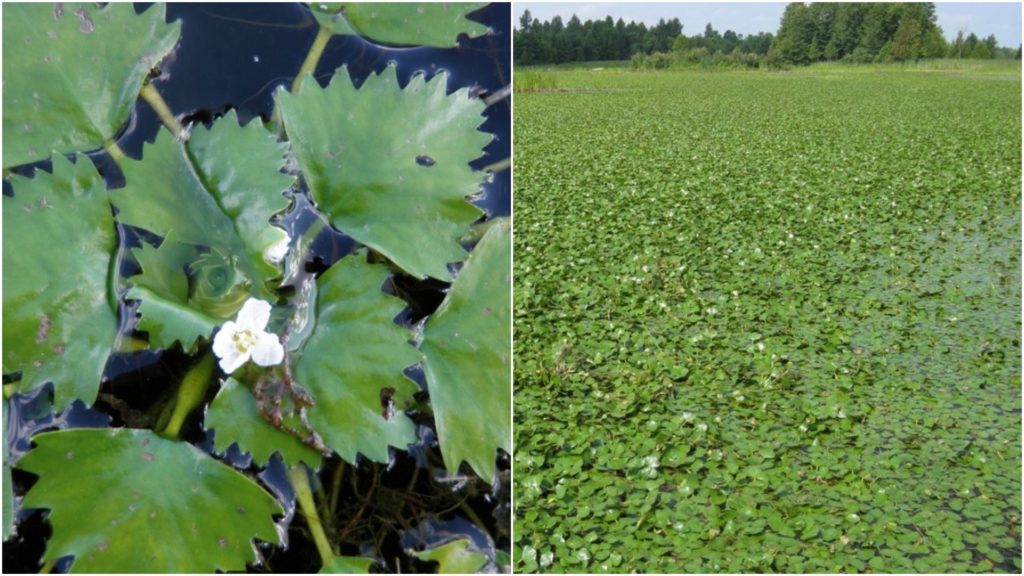 Aquatic invasive plants have highly disruptive impacts on wetlands, lakes and rivers. That's why Ducks Unlimited Canada is on high alert, protecting coastal wetlands from invasive plant species, including the especially troublesome European water chestnut. It forms extremely dense floating mats of vegetation (above), shading out native vegetation, decreasing plant biodiversity and making recreational activities almost impossible in the infested areas.
In this episode, host Lawrence Gunther talks to DUC's Kyle Borrowman (above), about the organization's invasive plant surveillance and eradication program in eastern Lake Ontario and the St. Lawrence River.
To listen now, press PLAY below. To download this podcast to your device, go to the Blue Fish Radio home page.
Learn more about the conservation programs of Ducks Unlimited, and how to get involved at www.ducks.ca/how-to-help.