Busting the Buck Myths
Are these buck blunders blowing your hunt?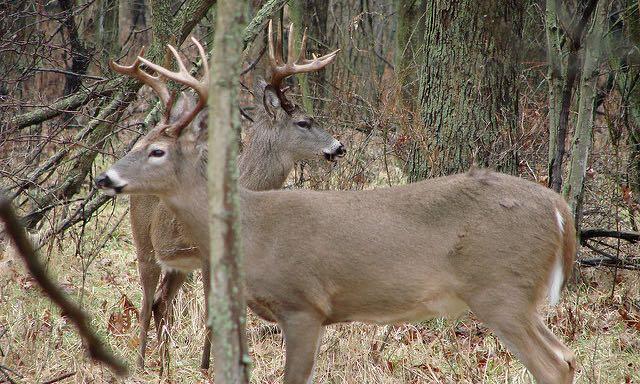 Myth #7: If it's a windy day, you may as well stay in camp.
It's long been suggested that deer don't move on windy days and that it's generally a waste of time to hunt when it's blowing hard. The theory is that in strong winds, deer are less able to detect predators, so in response they bed down in thick cover and wait it out. I have little doubt howling winds do render a deer's senses less keen, but deer don't quit going about their business just because it's blowing. If they did that in some regions I've hunted, they'd end up with bedsores and die of starvation.
Deer know their territory like you and I know our houses. When the weather turns—whether it's snow, rain or wind—deer know exactly where to head for maximum protection. They still want and need to eat, sleep, drink and breed, and wind isn't going to prevent them from doing just that. They will, however, move to the parts of their territory that offer an escape from the harshest winds. Preferred haunts include creek or river valleys, natural draws or bowls, swamps and densely wooded thickets—anywhere that affords them protection.
The fact you're not seeing deer in the same places you patterned them before the wind picked up means you have to rethink how and where to most effectively hunt them. Actually, a windy day can be a deer hunter's friend—it narrows your search radius and, with the wind in your face, it ensures your scent won't betray you. And as a bonus, any noises you make while moving through the bush will be muffled.