THE BIG THREE BUGS
Catch trout all across Canada by imitating their favourite food—mayflies, caddisflies and stoneflies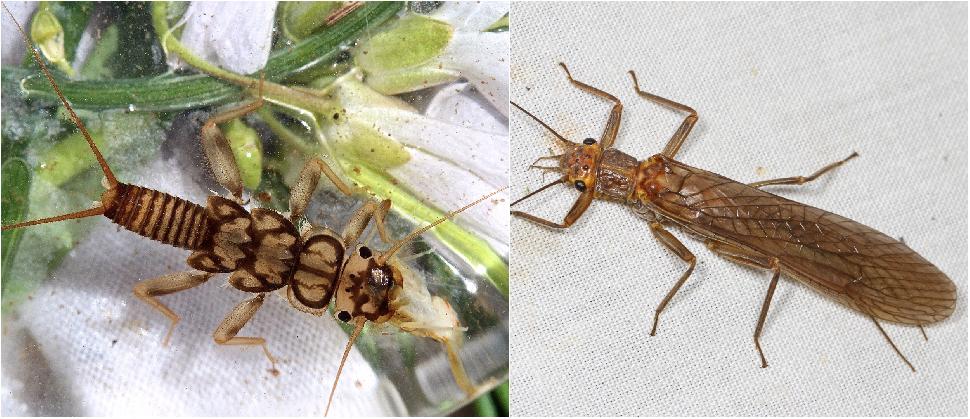 Stoneflies
Ranging from one to four centimetres in length, stoneflies offer trout a real mouthful, and a heavy hatch can drive the fish into a frenzy. Although they're found across Canada, stones only live in water that's cold, clear, clean and usually fast with a rocky bottom. The nymphs (above left) are bulky, with substantial legs and antennae. They live on the river bottom, but frequently get swept out of cover and into the flow, which is when trout pounce on them.
Once mature, nymphs crawl onto land to emerge. What anglers know as a stonefly "hatch" is actually when the adult insects fly back to the river to lay eggs and die. You can detect recent stonefly activity by discarded shucks near the water. To identify adult stoneflies (above right), look for the distinctive long, veined wings, which lie flat along the back.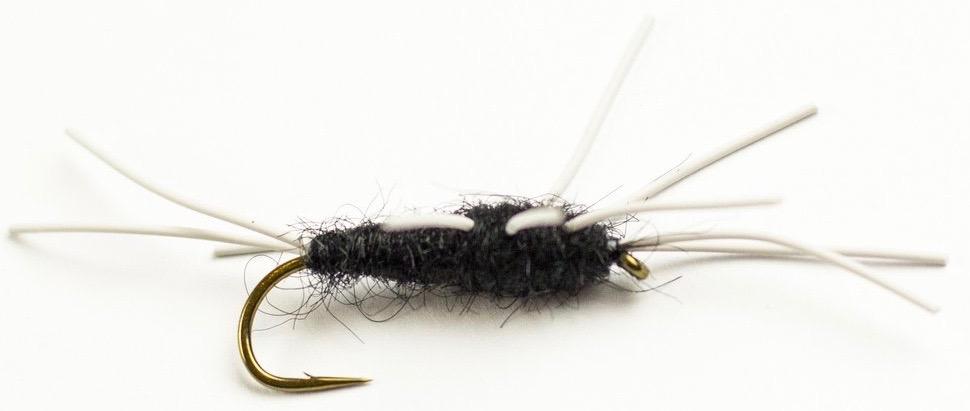 Choice Flies
Nymphs: Montana Stone, Girdle Bug (above), Bitch Creek
Dries: Stimulator, Rogue Giant Foam Stonefly (below), Elk Hair Caddis, Muddler Minnow (treated to float)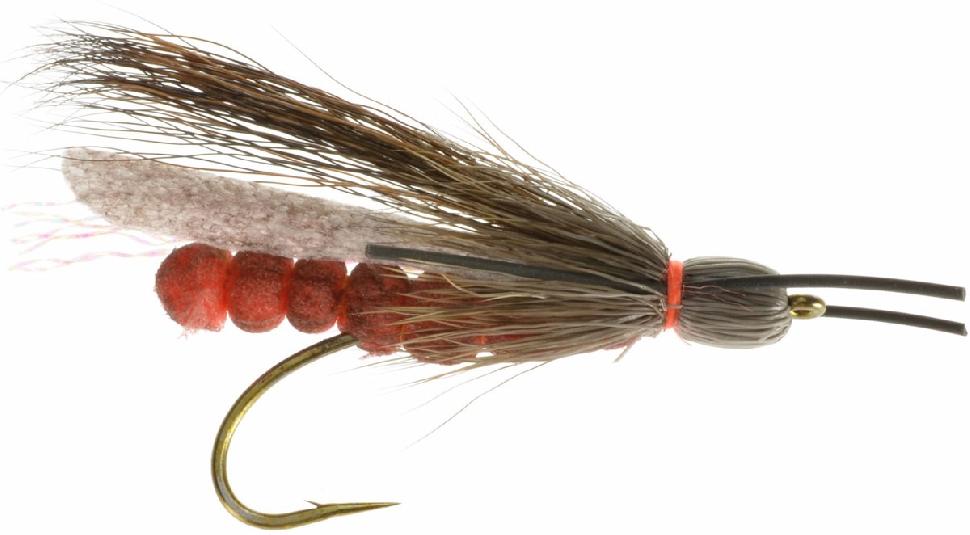 Strategies
Stonefly nymphs are typically weighted and dead-drifted deep, often ticking bottom. As with mayfly nymphs, the easiest way to do this is with a strike indicator, but expect to lose some flies. That's why I favour simple patterns that are inexpensive and quick to tie. As the late fly-fishing guide and innovator Ian Colin James once told me, "Flies aren't your little buddies."
Adult stoneflies are clumsy flyers, and sometimes get dragged under while laying eggs. So, as well as dead-drifting surface patterns, you can also skitter them like a caddis, or even swing them down and across stream, letting them slip under the surface. Stonefly-imitating dry flies are also good searching patterns when there's no insect activity, since they offer trout such a meaty morsel.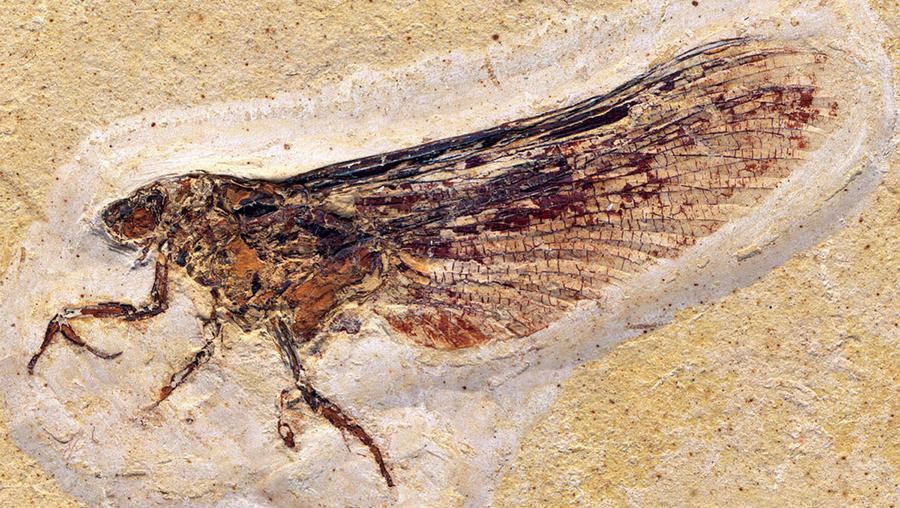 Primordial Mayflies
Mayflies are among the world's oldest surviving insect species, found in fossils dating back 320 million years. Unlike today's delicate specimens, however, ancient mayflies had wingspans of up to 45 centimetres.