THE BIG THREE BUGS
Catch trout all across Canada by imitating their favourite food—mayflies, caddisflies and stoneflies

Mayflies
Also known in some regions as shadflies or fishflies, mayflies are the best known and most often imitated trout food. Mayflies spend 99 per cent of their lives underwater as nymphs (above left), which are a very important trout forage. When the nymphs are ready to mature, they rise to the surface and struggle to emerge from their husks.
Once they've emerged, the fragile adult mayfliess—also known as duns—drift on the surface waiting for their wings to dry before they can fly away. Duns (above right) are easy to recognize by their long, slender bodies, triangular upright wings resembling a boat's sail and fluttery, helicopter-like flight. Depending on the species and conditions, mayflies can hatch individually, in small groups or in massive swarms.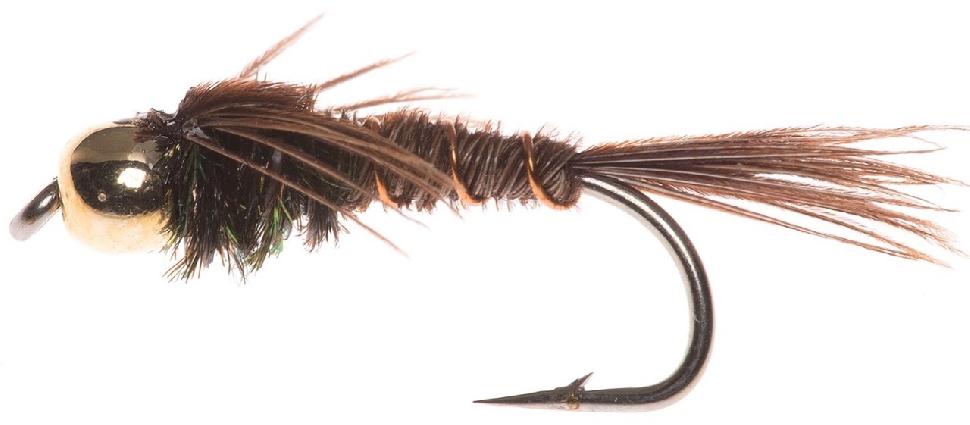 Choice Flies
Nymphs: American Pheasant Tail (above), Gold Ribbed Hare's Ear, Prince Nymph, all with or without bead heads
Wets: Leadwing Coachman, Partridge and Orange, Hare's Ear Flymph
Dries: Parachute Adams, Klinkhammer Special, Sparkle Dun (below)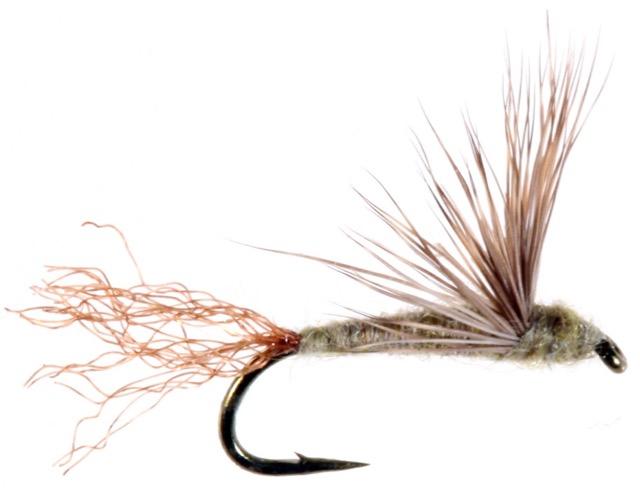 Strategies
Trout eat mayfly nymphs as the insects drift helplessly with the current, so imitations should be dead-drifted below the surface. To get the fly down, it can be internally weighted or sport a bead head, or you can add weight to the leader. Nymph fishing can be challenging. You need to get your fly in the strike zone without constantly hanging it up, maintain a drag-free drift and detect the subtle takes. This is where using a strike indicator is a big help.
Mayflies are especially vulnerable to predation as they rise and emerge; an easy way to imitate this stage is to use the classic down-and-across wet-fly swing. This tactic is a little out of fashion, but it works as well today as when it was invented two centuries ago. Not surprisingly, adult mayflies are imitated with dry flies, most often dead-drifted up and across the current.