Provincial park in southeastern Ontario has multi-species fishing and impressive amenities
Like us, you'll want to go back
Here are just a few the reasons I want to go back:
See more of the lake—in three solid days of fishing, our foursome only got to about 10% of it
Check out the main campground and backcountry camping sites (in summer)
Try the bass fishing (now that they're in season)
Catch more and bigger trout
Catch (and hopefully fry up) a couple of pike
Wreak fearsome revenge on Joult (below, far right) for what was—Bob, Wes and I must grudgingly admit—one of the greatest practical jokes we've ever experienced.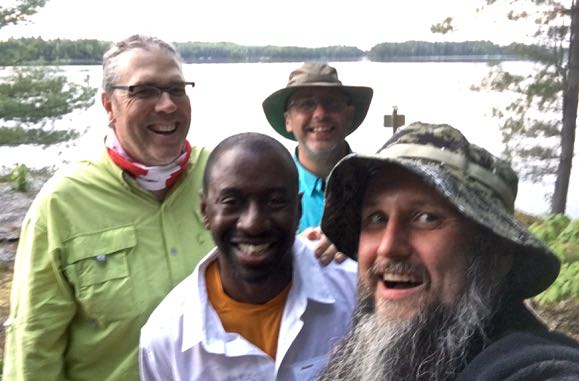 And finally, many thanks to Ontario Parks for inviting us to this wonderful spot, and to the park superintendent Mike Cappello and his staff for making us feel so welcome. We'll see you again soon.
Find out more about Ontario's provincial parks at www.ontarioparks.com.