Guns & ammo
Expert advice, appraisals and the fascinating stories behind your firearms
Whether you have a question about antique guns, modern firearms, ammunition or reloading, expert Dave Anderson is here with the answer. Please send your detailed questions and applicable, high-resolution photos to editorial@outdoorcanada.ca.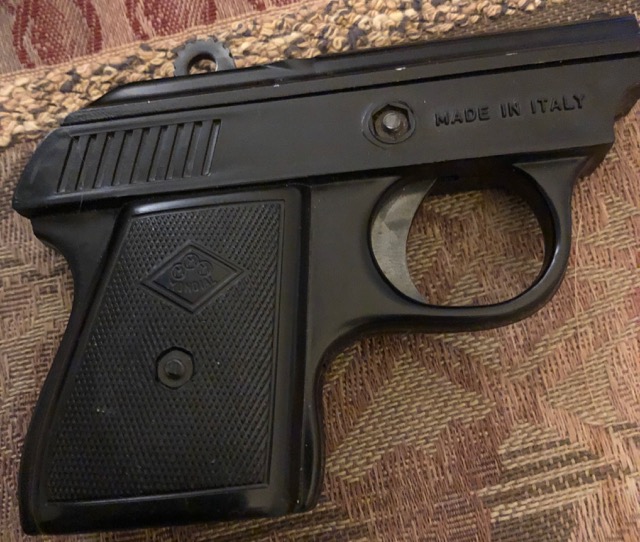 I just found this in a family member's estate (above). Could you tell me if it's a real gun, and if it's worth anything? Thanks.
CYNDI HOWARD
DUNDAS, ONTARIO
This is a Mondial starter's pistol, probably from the 1950s or 1960s. These guns were made to fire crimped .22 blanks to start races. It's not a firearm, and it can't be converted to fire live cartridges. It's not a toy, either—the blank cartridges make a fairly loud bang and produce a moderate volume of smoke. It would likely cause a burn if it was discharged close to skin, and I have no doubt it could cause eye damage at very close range. I've seen this model for sale online with asking prices of $20 to $50, but I have no idea if you can still find compatible cartridges.
[easy-tweet tweet="Incredible inheritance: Can you guess which of these vintage guns is worth almost $20,000?" user="OutdoorCanada"]