Summertime walleye across the land
Try these deadly, but little-known tactics for prairie lakes, Shield lakes and rivers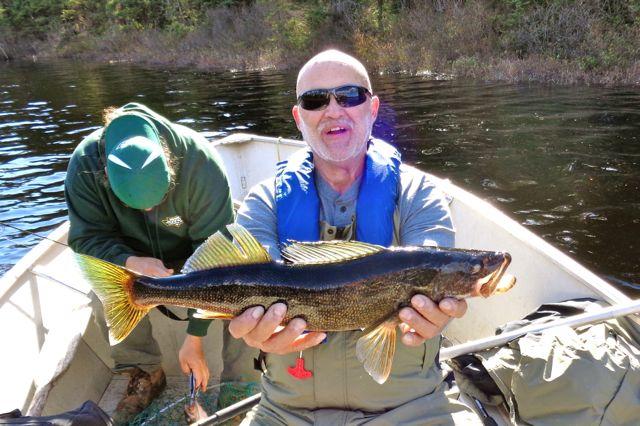 RIVERS
When was the last time you vertically jigged a spoon for walleye in a river? It's been so long you can't remember? Big mistake. Any time you find the fish—usually relating to a structure that is breaking the flow in 15 feet of water or deeper—you've found the ideal spot to rip-jig a spoon.
For this technique, a good sonar unit and powerful electric trolling motor are essential. Based on the speed of the current, walleye will bunch up in select eddies and behind breaks, but they won't move far from the zone to strike your lure. So you need your sonar and electric motor to stay positioned close to the fish at all times.

With the bow of your boat pointed into the current, cast your spoon—my favourite is a 3/4- to one-ounce Fergie Spoon (above)—upstream 10 to 20 feet, depending on the current speed, so it returns to the vertical position as it falls. If you don't get a strike as soon as the lure touches the bottom, sweep your rod tip up, from just above the water to about shoulder height. Pause for a second or two, then drop the rod tip back down.
While you're doing this, let the boat slip downstream with the current so that you keep your line as straight up-and-down as possible. You'll catch 99 per cent of the fish as the spoon falls, and they'll whack it like a ton of bricks.A shorter, 5½- to 6½-foot long medium-action baitcasting rod, paired with a reel spooled with 15- to 20-pound-test monofilament line (the slight stretch is beneficial), is perfect for taming the combination of heavy hardware, swift current and big walleye.