Summertime walleye across the land
Try these deadly, but little-known tactics for prairie lakes, Shield lakes and rivers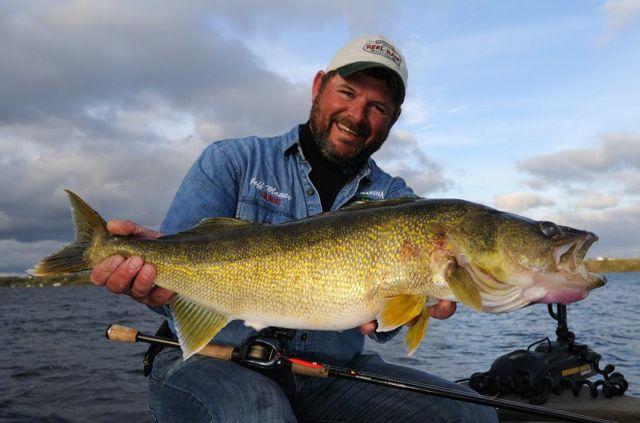 PRAIRIE-TYPE LAKES
During summer, you'll often find the most and biggest walleye just off the sandy beaches on flat, prairie-type lakes—yet almost no one fishes these areas. That's largely because you first need at least three or four days of hot, sunny weather and flat-as-a-pancake water.But when that happens, the warm, sandy micro-habitat blooms with zooplankton, attracting schools of pre-spawn emerald shiners that, in turn, lure in the walleye.
And the longer the weather remains hot, calm and stable, the more schools of shark-like walleye you'll find foraging in waist-deep water, even in the middle of the day—if the water is slightly dingy or stained. If the water's crystal clear, on the other hand, early morning and late evening make for better results.
Casting crankbaits and ripping jerkbaits will produce arm-wrenching strikes, but keep your distance from the fish so you don't spook them out of the shallows.Trolling with planer boards is another totally overlooked option that allows you to keep the boat out in deep water while your crankbait, jerkbait or spoon strains the walleye-rich sandy beach area.