Switchin' to Glide
Extend your spring pike season into early summer by borrowing these baits from the muskie playbook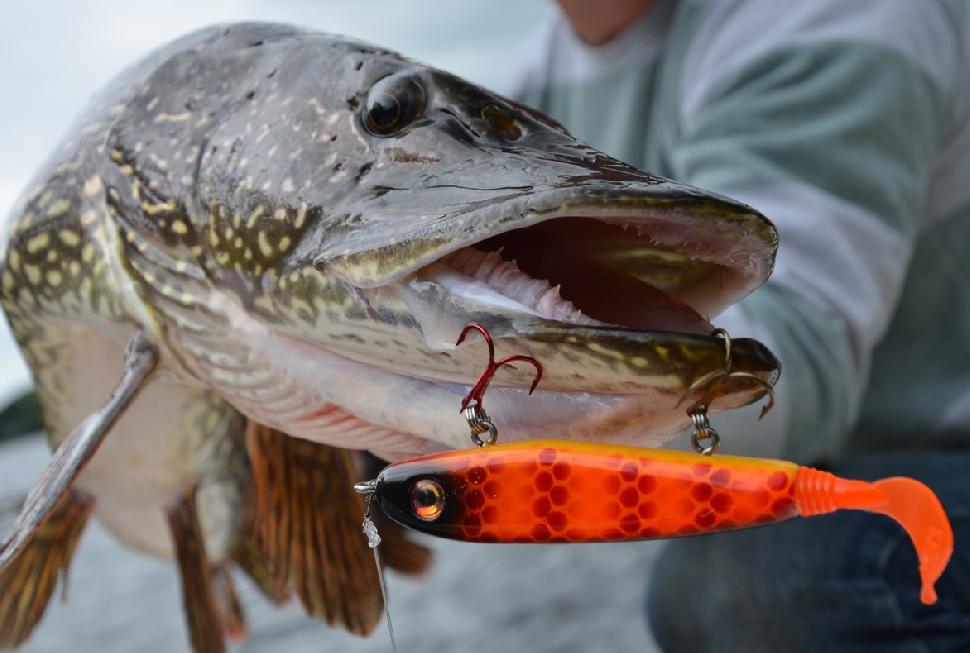 Tackle
Very similar to walk-the-dog topwaters, glide baits have no lip, so it's up to the angler to impart the action. That's achieved by snapping the bait on a slack line—each time it gets close to the end of its glide, you snap the bait again, causing it to glide in the opposite direction. The bait can be worked quickly and erratically to cover water and trigger active fish, or you can fish it slowly when the pike are deep or lazy.
Glide baits come in a variety of shapes and sizes, but I've found that 4½- to eight-inch offerings work best for pike. Some of my favourites include Phantom Lures' Softail (above in fish's mouth), along with (below, clockwise from top left) Shimano's Waxwing, Esox Research Company's Hell Hound and Rapala's X-Rap SubWalk.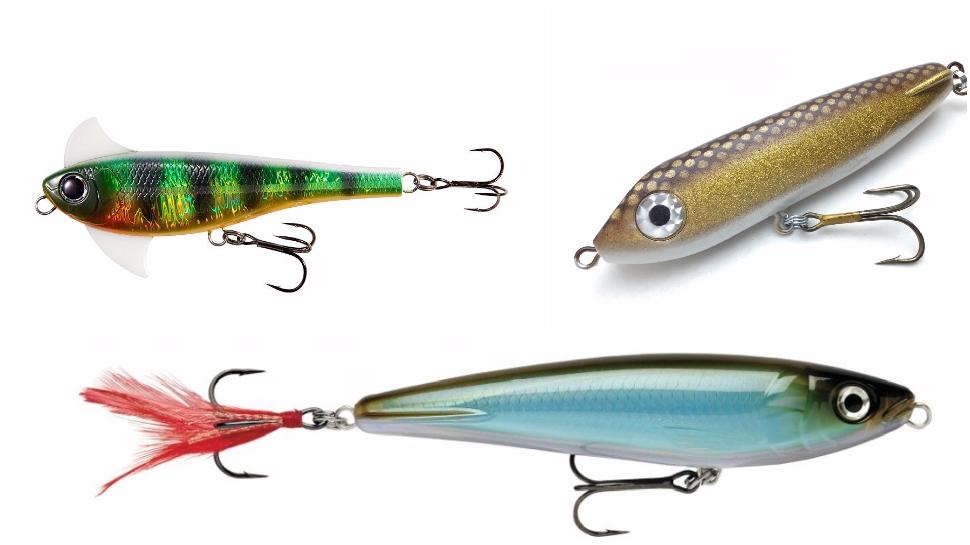 When fishing glide baits, I use a 7½- or eight-foot, medium-heavy, fast-action rod paired with a 300 series baitcasting reel. This set-up comfortably handles the bigger glides, and the longer, soft-tipped rod helps with hook-ups and fighting the fish. I've gotten away with spinning gear for smaller gliders, but I don't find it ideal for most situations.
Although some anglers might consider it a bit of overkill for pike, I fish my glide bait set-ups using 80-pound braid with a hand-tied 80-pound fluorocarbon leader. The fluorocarbon makes for a stealthier presentation, and because it's neutrally buoyant, it doesn't weigh down the nose of the bait the way a steel leader would.