Switchin' to Glide
Extend your spring pike season into early summer by borrowing these baits from the muskie playbook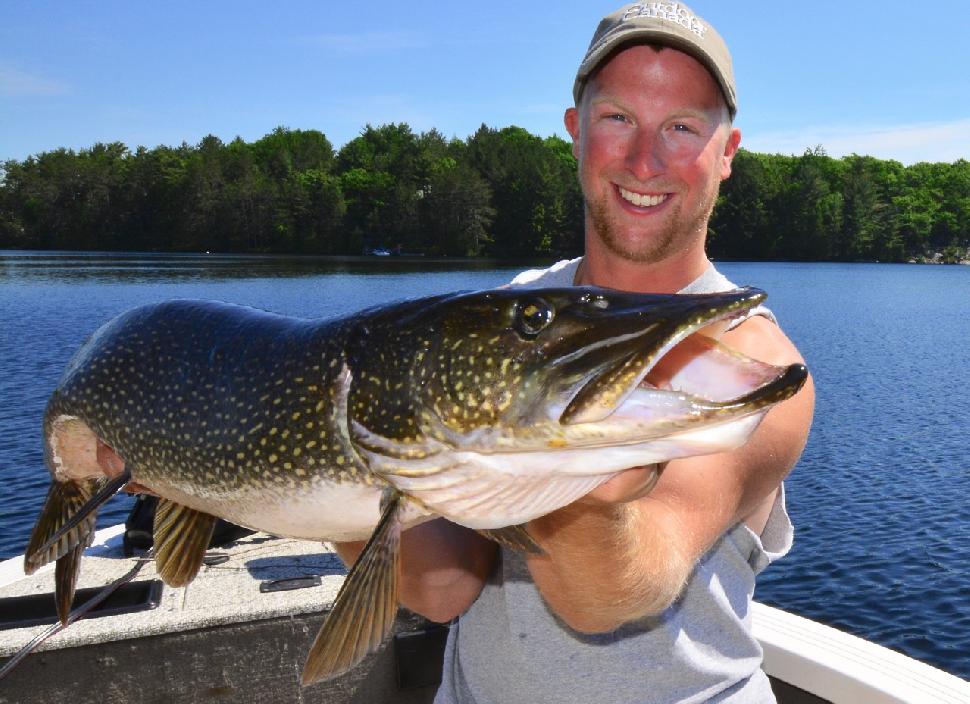 Time and place
Gliders can be fished all season long for northerns, but they really start to shine in the early summer once the water reaches 24°C. By then, the fish will have vacated the shallows for cooler water, seeking their next meals along the edges of main-lake structures. Depending on the lake you fish, the type of structure holding these early-summer predators will vary.
I fish quite a few lakes in central Ontario for northerns, and I find it remarkable how selective the fish can be. On some lakes, I can only catch pike on the edges of weedbeds, while on others, I can't catch them on anything but rock. Then there are lakes where the pike gravitate toward submerged wood. I believe it all comes down to forage.
Pike that are primarily feeding on perch will hunt the edges of cabbage beds, I've found, and not hang out around rocky points or wood too much. Northerns that are feeding on pelagic baitfish, meanwhile, seem to enjoy rocky points and humps. And those feeding on suckers are generally found around sunken wood.
The key thing to remember when searching out these pieces of structure is they need to be adjacent to deep water. Stay away from big shallow bays and anything that isn't within a cast's length of water that's at least 25 feet deep. It can take a bit of time to figure out the types of structure that are holding fish on your lake, but once you do, that pattern will generally stick for the duration of the season.