Rug therapy
A step-by-step primer on how to properly prepare your trophy black bear to make a prized bearskin rug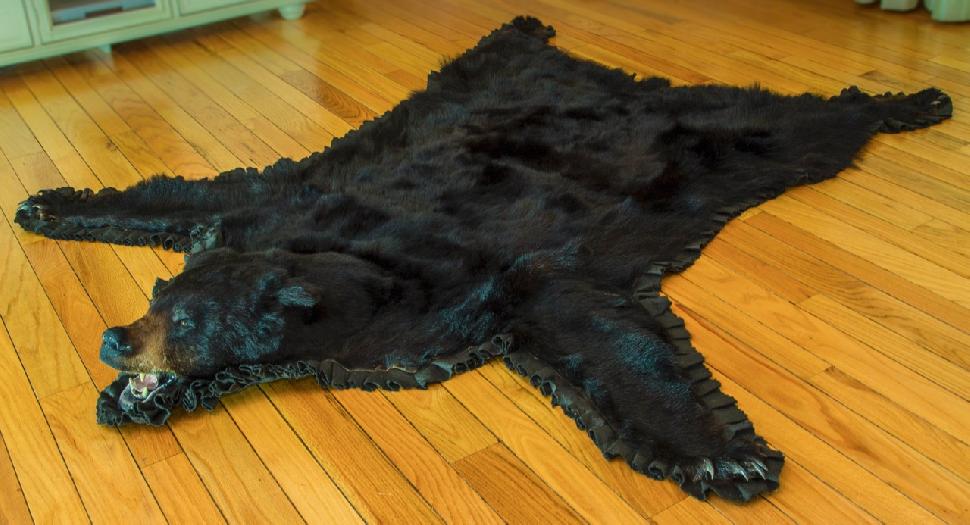 Step 14
Remove any moisture from the fur, paws and head as quickly as possible once everything has been separated from the carcass. You have two choices to help preserve the pelt to prevent fur slippage and bacteria growth before getting it to the taxidermist—salt it or freeze it, but not both. Only salt the fur side of the cape, never the flesh side. And remember, once the hide has been salted, you can't freeze it. If you elect to freeze the fur instead, start by folding the hide in half, skin to skin, and placing the paws together. Then fold it in half again so it lies flat in the freezer with the head on top. That way, the hide will thaw evenly and quickly once it's removed from the freezer. Otherwise, it could take days to thaw and the hair may slip. Finally, always store the hide in a breathable bag, never plastic.
Now the only thing you have to do is decide where to display your prized rug once it comes home from the taxidermist.
Beaumont, Alberta's Gord Nuttall displays his bearskin rug in his living room.