Rug therapy
A step-by-step primer on how to properly prepare your trophy black bear to make a prized bearskin rug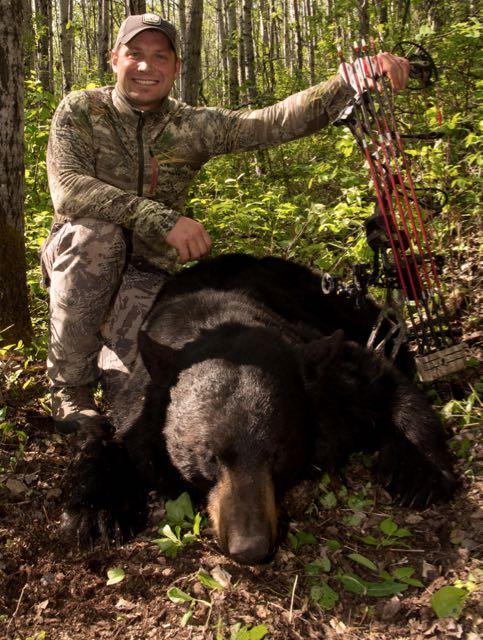 So, you've successfully harvested a nice black bear. Congratulations! But now what? If you plan to keep a trophy rug along with the meat, the next steps you take are crucial. But don't worry—if you've never skinned a black bear before, the process is much simpler than you might think.
Before you make the first cut, however, make sure you have the necessary tools on hand to get the job done properly. You'll need a headlamp for any after-dark work, a sturdy hunting knife, a thin-bladed knife and, if possible, a cutting table. And because bear carcasses can be quite greasy and slippery, wear latex or surgical gloves to protect your hands and to help with cleaning up.
Keep in mind that black bears have thick fur but thin hides, so work slowly when skinning to avoid making unnecessary holes, which are costly and time-consuming to repair. You can do most of the work yourself in the field and leave the trickier skinning of the paws and head to your taxidermist. (Indeed, I suggest watching an expert do this first before attempting it yourself.) Here's a step-by-step guide to getting the job done—and preserving the memory of your hunt.