I bet the title of this week's blog got your attention, didn't it.
As the countdown to the Sochi Winter Olympics has begun, I've jumped on the bandwagon along with a lot of folks, but not in the way you might imagine.
What got me thinking, is the fact that several of the Winter Olympic sports – like luge, skeleton and bobsleigh – are, well, lets be honest, less than thriving household recreational activities. Fact of the matter is, I don't know a single person who has ever participated—even once—in any of these activities.
On the other hand, hundreds of thousands of Canadians and Americans take to frozen lakes, rivers, and ponds every winter to ice fish. The same is true in the Nordic countries of Sweden, Finland, Norway, and Denmark, and other Northern European nations like Germany and Russia.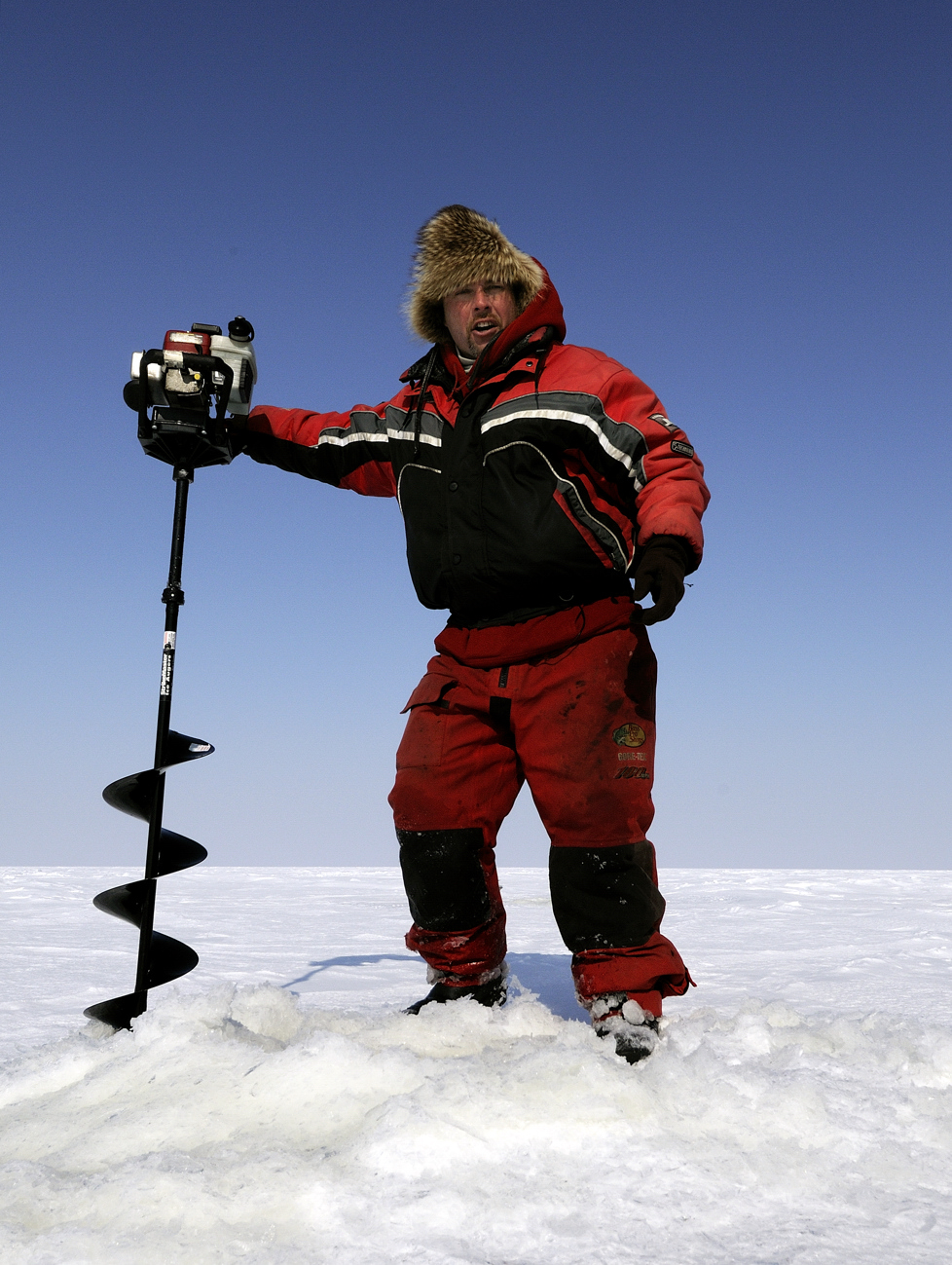 Indeed, buddy Tom Gruenwald, host of the popular ice fishing television show Tom Gruenwald Outdoors visited China last winter and was shocked to see so many Chinese anglers ice fishing.
With all this in mind, and with my tongue firmly planted in my cheek, I suggested on a couple of social media sites last week that the ice anglers of the world should unite and demand that ice fishing be declared an official sport of the Winter Olympics.
I was shocked by the number of folks who responded in agreement, with many offering side-splitting suggestions for ways the competition could be run.
Steve Delyea, for example, thought Olympic organizers could establish a new biathlon in which the competitors physically pull portable huts loaded with their fishing gear, (Steve actually said "our huts" which leads me to believe he thinks he and I have already made Team Canada) onto the ice. Then, he proposed they would drill two holes, each by hand, set up their shelters, and target specific species each day.
"Cleaning fish should also be part of the event," Steve suggested. "Target lake trout and whitefish one day, perch and crappies the second day, and walleye the third. Save brookies last for the gold medal."
Patrick Kyte, on the other hand, added a neat twist suggesting that the men's and women's hockey games could be played first on the same outdoor venue prior to the ice fishing competition.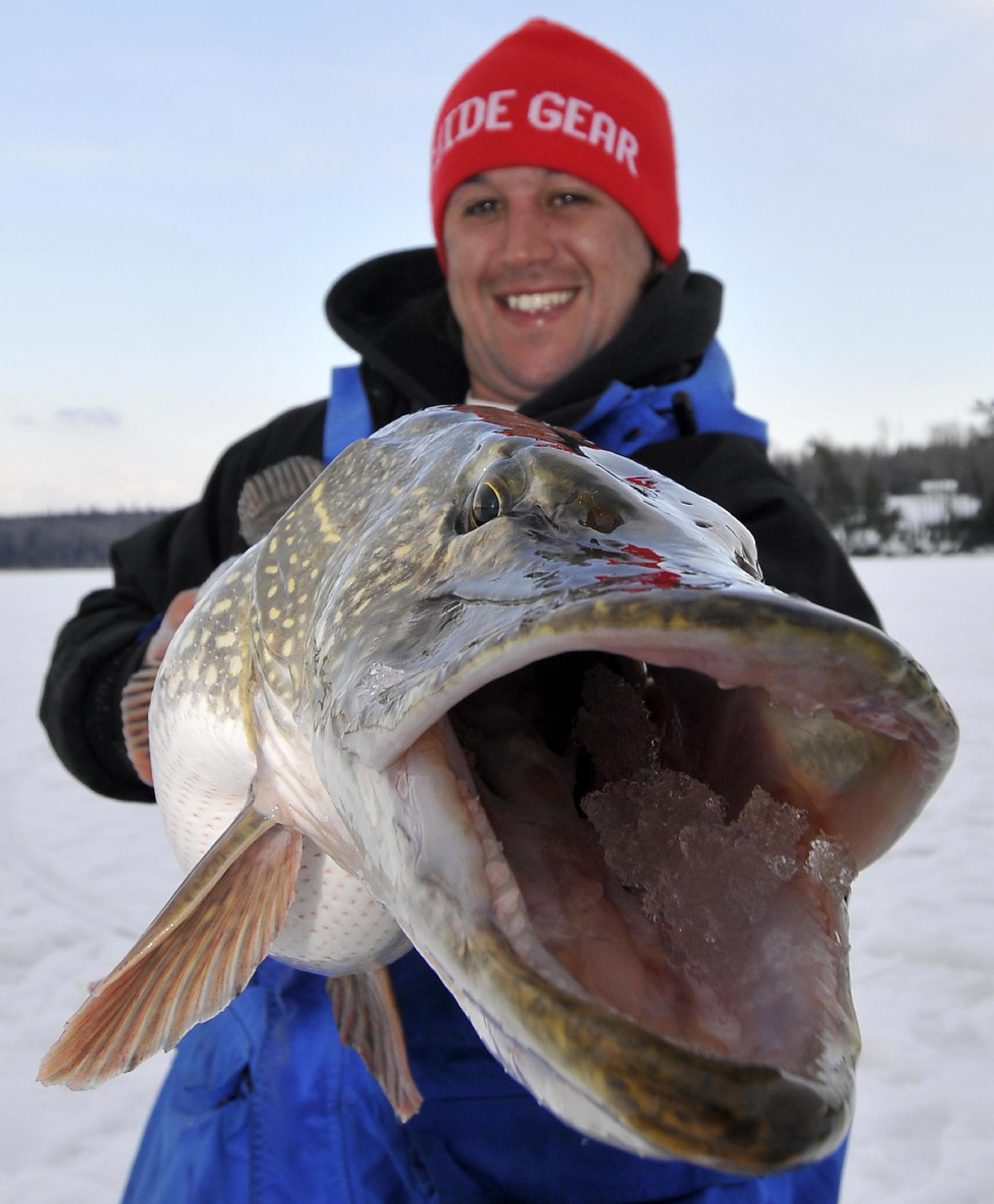 Alain Masson wondered about how the Jamaican ice fishing team might fare, recalling that country's participation in past bobsleigh events. And Scott Jen raised the subject of drugs and doping, suggesting Olympic officials would need to test the anglers for "ice fishing steroids…beer and jerky!"
Robert Miller went as far as volunteering his services to organize the medal distribution, ceremonies, and cases of Niagara wines that have also won gold medals. Of course, he said, "it would require a small budget, clothing allowance, and late model SUV for promotional travel."
Miller also proposed a mock medal ceremony, teary-eyed losers, interviews with Ron Maclean, and Don "Grapes" Cherry presenting the Ice Wine Cup.
Along the same line, Val Cuarto thought it would be "great to see ice fishing as the lead story on SportsCenter during the Olympics with Barry Melrose doing the colour commentary."
But, alas, Matt Larson probably hit the nail on the head as to why the idea is too far fetched: "It wouldn't be fair," Matt said.  "Canada would smoke everyone!"