Ice eats
Run-and-gun gourmet fare: Duck Muffuletta, Spicy Catfish Gumbo, Walleye Noodle Salad & Venison Chili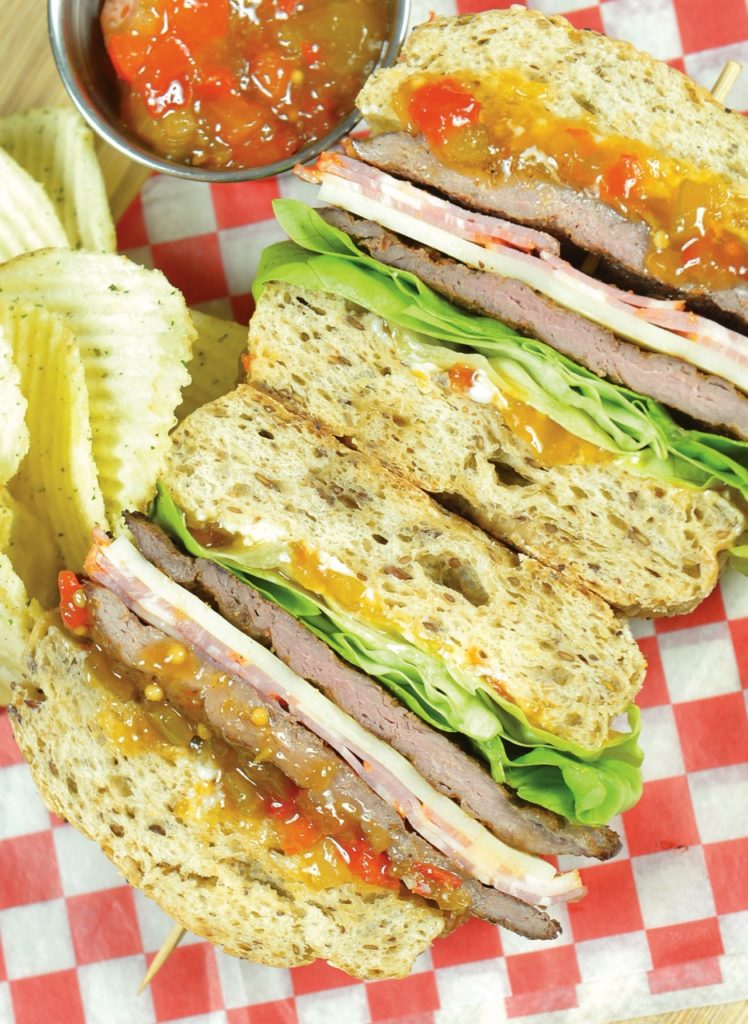 DUCK MUFFULETTA
2 duck breasts, thinly sliced horizontally
Blackening seasoning, to taste
2 tbsp canola oil
2 tbsp butter
¼ cup red pepper relish (store-bought)
4 flax seed buns
4 butter lettuce leaves
4 slices provolone
4 slices mortadella
Using a meat mallet, pound duck slices until they're 1/8-inch thick. Sprinkle both sides with blackening seasoning.
Heat canola oil in a pan on medium-high, then sear duck for 1 minute on each side. Remove and place on paper towel to rest.
Spread butter then relish on the inside top and bottom of buns. In this order in each bun, stack lettuce leaf, duck slice, provolone, mortadella, then duck again.
Cut each sandwich in half and place in separate sealable bags to serve on the ice.