Hardwater helpings
These easy-to-make fish dishes will warm up your day on the hardwater
Teriyaki Walleye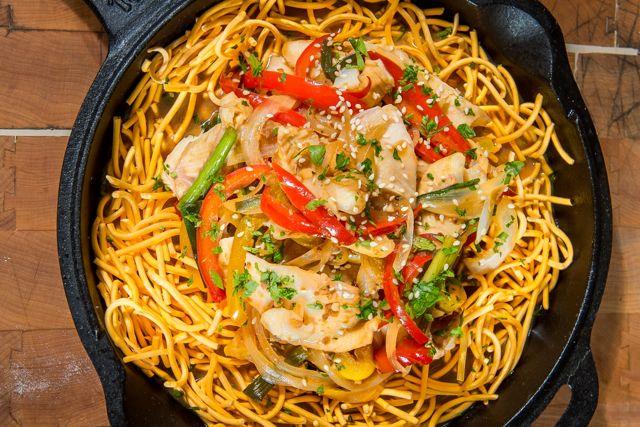 At home
½ yellow onion, thinly sliced
1 red pepper, thinly sliced
1 yellow pepper, thinly sliced
3 green onions, chopped
2 tsp chopped garlic
2 tsp chopped ginger
5 oz teriyaki sauce
3 oz orange juice
On the ice
3 tbsp canola oil
4 walleye fillets, cubed into one-inch pieces
Zest from 1 orange
Salt and pepper, to taste
2 cups cooked chow mein noodles
1 tbsp chopped cilantro
At home
Place cut vegetables in travel containers, keeping garlic and ginger separate.
Mix together teriyaki sauce and orange juice, place in a spill-proof container and chill.
On the ice
Heat sauté pan over medium-high heat; add oil and heat until it's smoking. Add onions and peppers and cook for one minute, then add green onions, garlic and ginger, stirring continuously.
Add walleye pieces, teriyaki/orange juice mixture, orange zest, salt and pepper. Stir thoroughly, cover and reduce heat to a simmer for five minutes.
Remove from heat, pour over noodles and garnish with cilantro.