Hardwater helpings
These easy-to-make fish dishes will warm up your day on the hardwater
Perch Bouillabaisse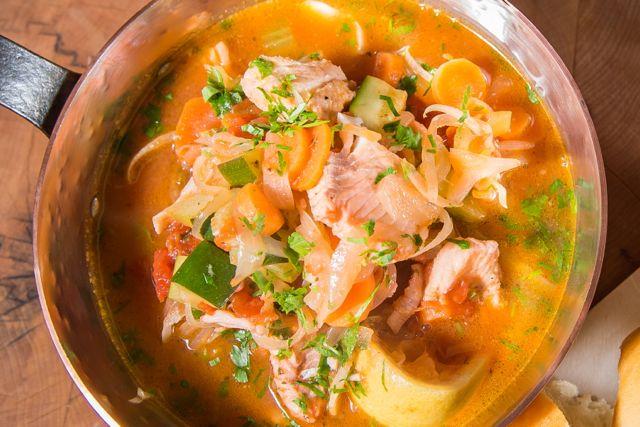 At home
½ yellow onion, diced
1 tsp chopped garlic
1 leek (white part only), sliced
1 carrot, thinly sliced
1 celery stalk, diced
½ fennel bulb, thinly sliced
1 can (398 ml) diced tomatoes
¾ cup Clamato juice
On the ice
2 tbsp olive oil
Juice of one lemon
Salt and black pepper, to taste
1 lb perch fillets
2 tbsp chopped flat-leaf parsley
At home
Place cut vegetables in travel containers, keeping onions separate.
Mix canned tomato and Clamato juice, and place in travel container.
On the ice
Heat heavy-bottomed pot over medium-high heat. Add olive oil and sweat onions until soft; add garlic and remaining cut vegetables and sauté until tender.
Next add Clamato and tomato mixture and lemon juice, then season with salt and pepper.
Bring mixture to a simmer; add perch fillets, stir gently, cover and reduce heat to low. Cook for 10 minutes.
Sprinkle with parsley and serve with grilled crusty bread.