Hardwater hacks
Walleye tips from guide and lodge owner Bryan Bogdan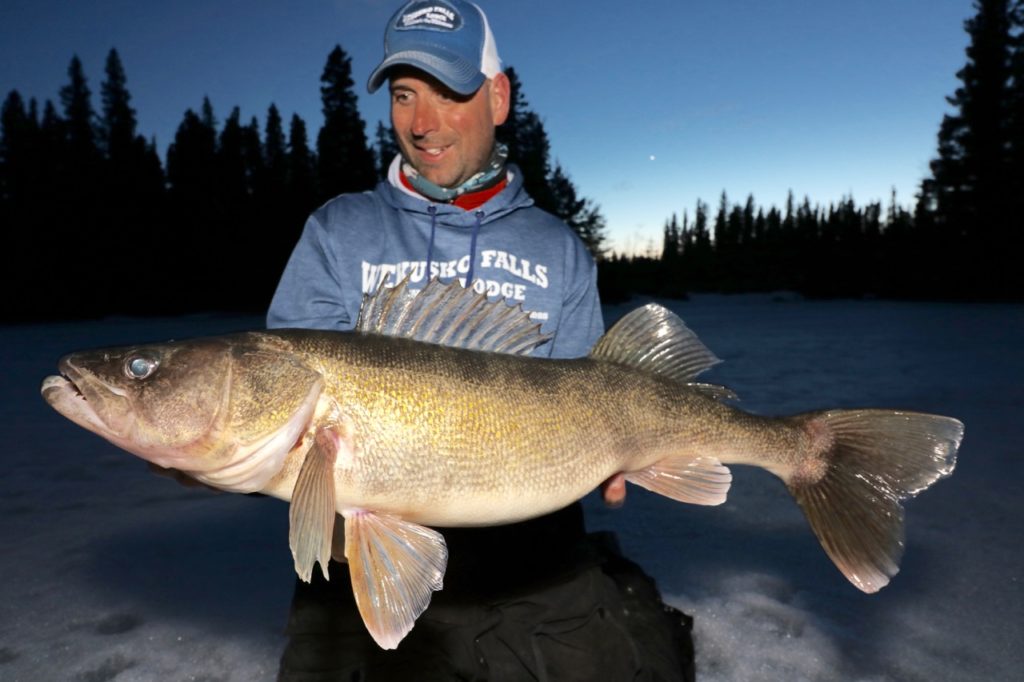 Tip # 1: Experiment with colour
Many ice anglers know that suspending dead baits can be deadly on northern pike, but few also use the presentation for walleye—and that's where they're missing out, says Bryan Bogdan (above), owner of northern Manitoba's Wekusko Falls Lodge. But the key to the set-up for walleye is the colour of the jig, he says, not what it's tipped with. That's why he carries a huge array of differently coloured Do-It Ultra Minnows, Lindy Slick Jigs and Saskatchewan-made T-Tots. No specific colour works all the time, so he's forever offering different options until he finds the one the fish want.
"My guests can't believe how well it works," Bogdan says, noting how the combination of the right colour and a stationary minnow in a perfectly horizontal position drives walleye wild. To keep the presentation horizontally balanced, he explains, the most important rigging detail is to use a Trilene knot and turn it toward the point of the hook.
[easy-tweet tweet="The owner of northern Manitoba's Wekusko Falls Lodge reveals his top #walleye tips" user="OutdoorCanada" hashtags="icefishingFriday, ExploreMB, icefishing, winterfun"]
Completing the presentation, Bogdan uses an 18- to 24-inch, 10-pound-test fluorocarbon leader with a barrel swivel at the end to stop the jig from spinning. And he often tips the jig with the eye of a recently harvested walleye, rather than a minnow. Finally, to present the jig and bait combination six to 12 inches off the bottom, he uses a soft-tipped deadstick rod with plenty of backbone.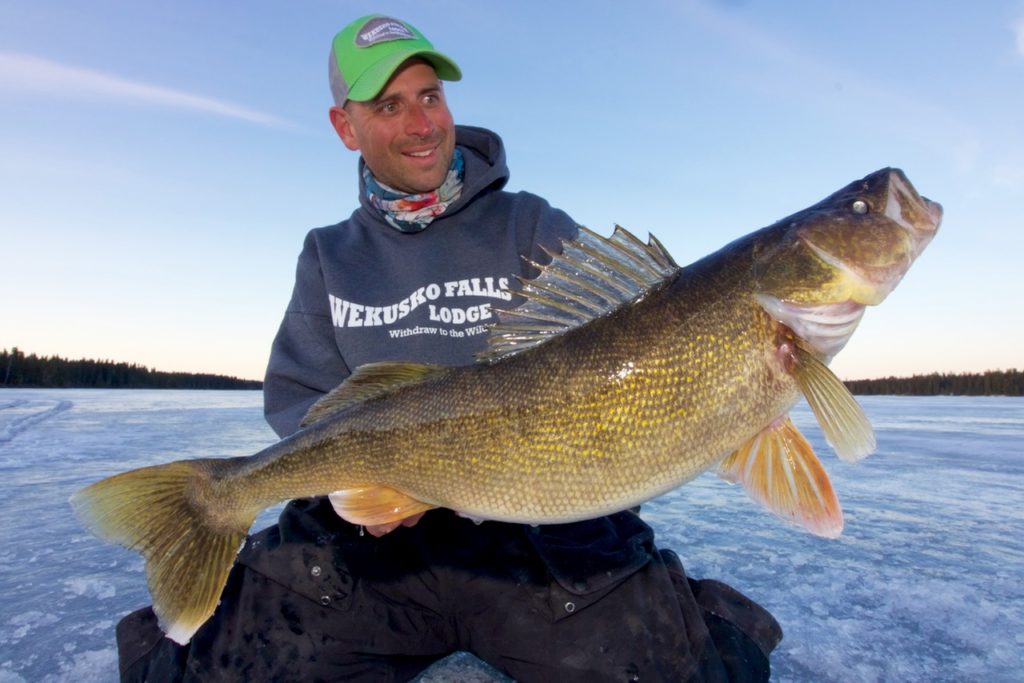 Tip #2: Respool with ease
As a lodge owner, Bryan Bogdan often guides large groups of ice anglers, so he needs a way to quickly respool his tip-ups and get them back in action. His solution? Use a power drill with a 5/16-inch socket bit. To accommodate the t-shaped end of the tip-up shaft, he machined a half-inch slot down the middle of the socket, then melted foam into the socket to keep the shaft snug and prevent it from bending. What was once a rigorous job now takes seconds, Bogdan says, and it even works when he's wearing gloves.
Every Friday this winter we'll be sharing Outdoor Canada's top ice fishing tips for 2020. Check back regularly to learn about the latest tackle, tips and techniques for icing more walleye, perch, northern pike, lake trout, crappies and whitefish. And you can see all of this year's ice-fishing secrets at www.outdoorcanada.ca/2020icefishing.