WONDER BAIT
Under the right conditions, nothing catches more fish than the versatile and lively leech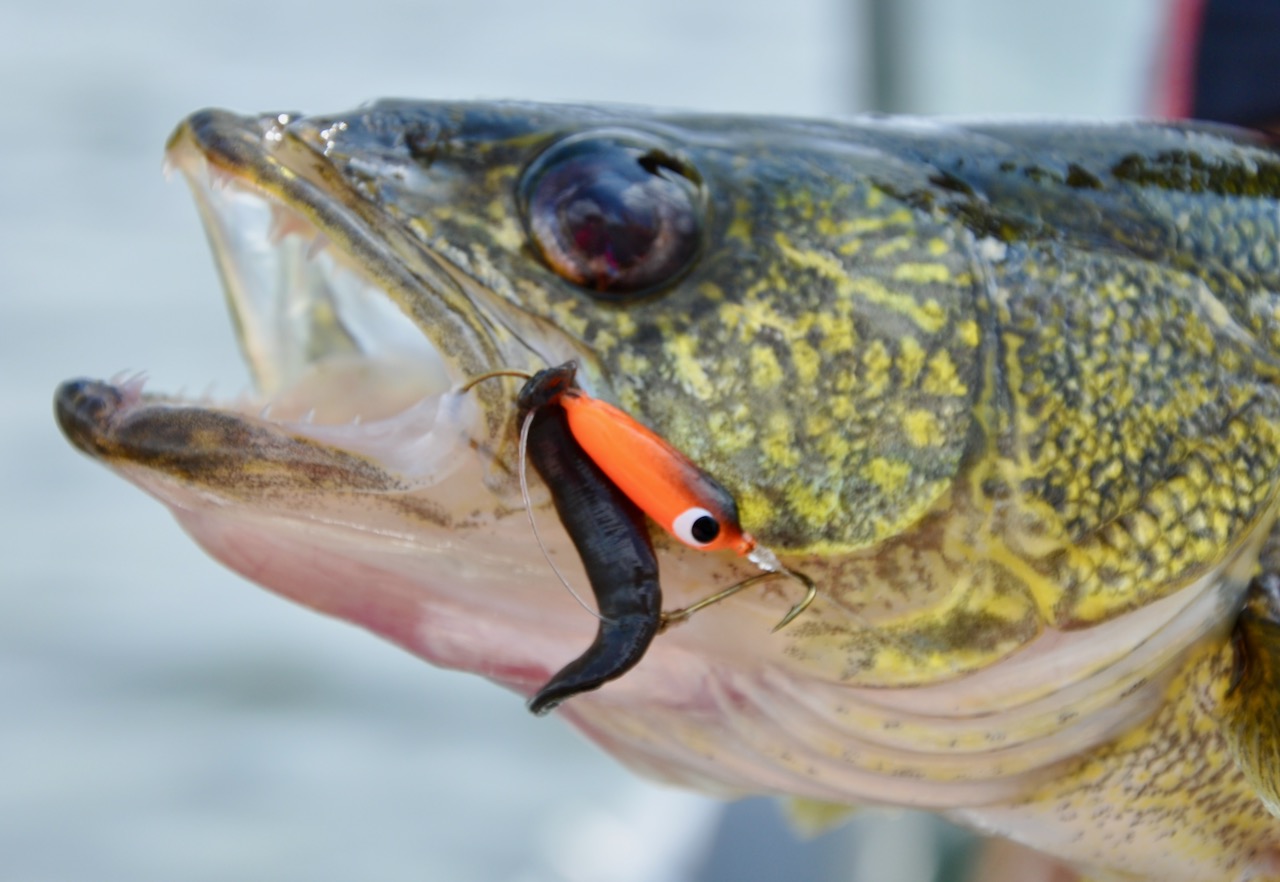 THE TACTICS
Leeches are an exceptionally versatile bait because they can be used with live-bait rigs, jigs, slip bobbers and spinner rigs. They're excellent on a Lindy rig, for example, which uses a sliding sinker above a swivel for a slow, very natural presentation. When fish are active, use a short snell in the 12- to 30-inch range. If fish are neutral or inactive, try using a longer snell up to as long as six feet.
When you feel a fish taking your leech, don't set the hook immediately. Instead, give it time to grab the bait and take some line. Lower your rod tip and let the line free spool for a few seconds, then reel in the slack. As soon as you feel the weight of the fish, quickly lift the rod tip to set the hook.
Lead and tungsten jigs tipped with leeches are also deadly. These combos catch a lot of fish when trolled along bottom or retrieved after being cast into structure. Jigs can also be fished vertically and suspended off the bottom. In some cases, fish will inhale the jig and leech and you can set the hook immediately. In other situations, the fish will merely nip at the combo, and you'll need to give them time get the offering into their mouths before setting the hook.
Leeches attached to floating jig heads also work well to trigger strikes. This presentation suspends the leech as it struggles against the jig's buoyancy to get back to the lake bottom, something many fish just can't resist. For this set-up, use walking weights or terminal tackle with a three-way swivel and a bell weight. If you're targeting active fish, use a 12- to 18-inch fluorocarbon leader; if the fish are neutral or inactive, use a longer leader.
A leech suspended under a slip bobber is ideal for enticing inactive or hook-wary fish to bite. For this tactic, it's essential to use fresh and lively leeches, with just enough splitshot to get the bait to the desired depth without hindering its movements. When your bobber disappears, reel in any slack and set the hook as soon as you feel the fish.
As with nightcrawlers and minnows, big juicy leeches can also be fished on spinner rigs, but only attach the leech to one hook so it can wiggle more freely. You can also use a stinger hook, but again, don't attach it to the leech.