WONDER BAIT
Under the right conditions, nothing catches more fish than the versatile and lively leech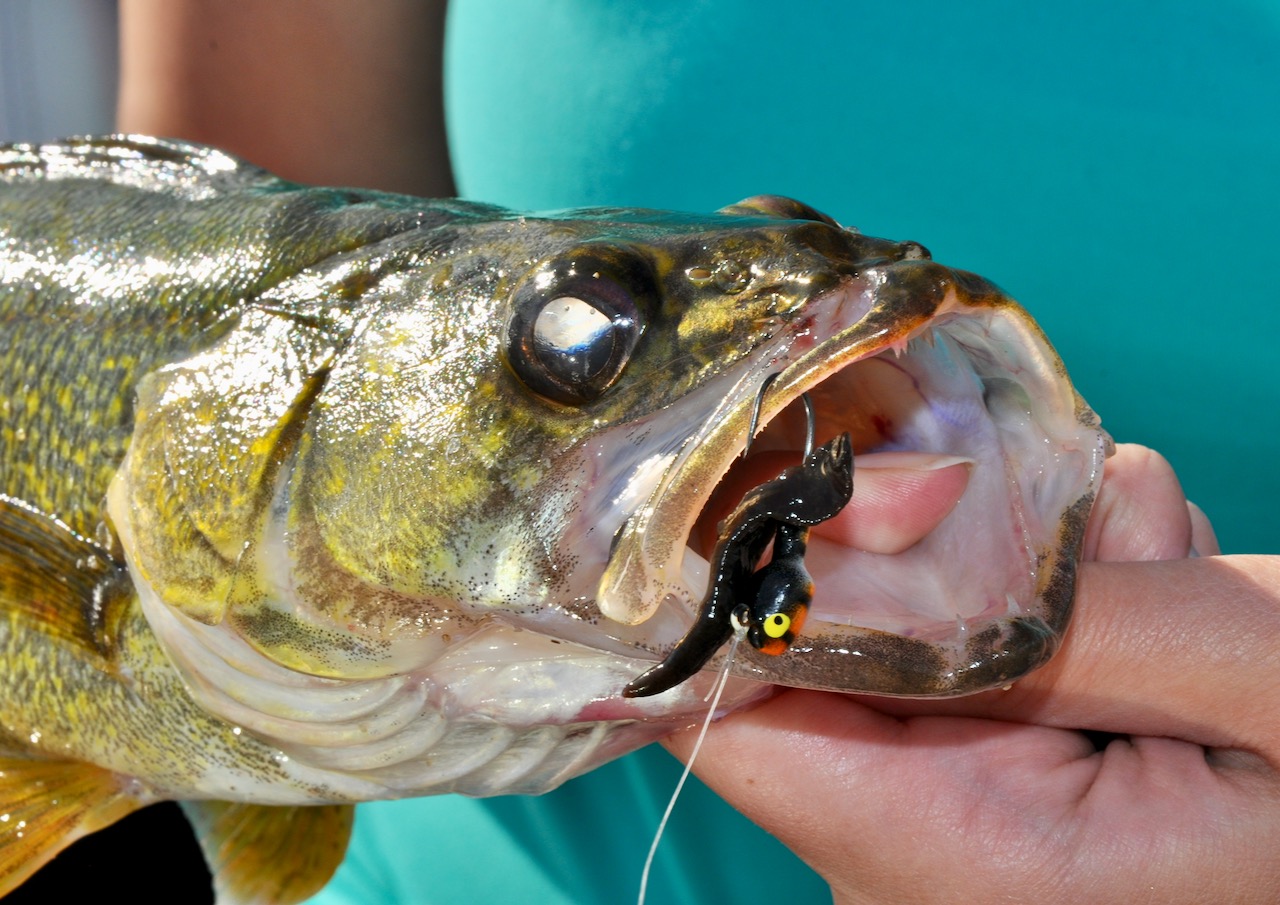 THE UPKEEP
To keep your leeches healthy and ready for action throughout the season, the first step is to store them in freshwater in a fridge with the temperature set to just above freezing. Avoid chlorine, sunscreen, chemicals and sudden changes in the water temperature, which can quickly kill the leeches.
In early May, I purchase all the leeches I'll need for the entire season, usually around 125 dozen. I find early-season leeches keep way better than those trapped later in the year. I then sort them by size into stackable plastic containers. I use smaller leeches for jigging, mid-sized ones for slip-bobber fishing and the biggest specimens for live-bait and spinner rigs. I keep no more than 15 dozen leeches in any one container; that way, I won't lose too many if a container spills or gets damaged.
The key to keeping leeches healthy is to frequently change the water so it doesn't become slimy, dirty or smelly. A change in water temperature can harm the leeches, so I store fresh, unchlorinated water for refills in the same fridge as the leeches to keep the temperatures consistent. I find that lake water or rainwater works best.
When swapping out the water, I dump the leeches into a plastic strainer and pour clean water over them to remove any debris. I then return the leeches to their rinsed container, add clean water and place them back in the fridge. If the container is slimy or dirty, give it a quick wipe with a paper towel first.
Freshly trapped leeches require a change in water every couple of days for about the first two weeks. After that, change the water once a week, but regularly monitor the containers just in case they need to be refreshed sooner.
When I go fishing, I fill slotted containers with leeches and keep them in the livewell, where they're easy to access throughout the day. I find that the leeches stay more active as they acclimatize to the temperature of the lake water in the livewell. I also bring a cooler with ice packs to carry spare leeches in non-slotted containers in case my livewell supply runs out.
At the end of the day, I return any remaining leeches to my bait fridge to keep them cool and at the ready for the next outing. To avoid possible contamination, I never put leeches that have been in my livewell or bait cooler back into the same containers with unused leeches in the fridge.