Manitoba's Master Angler program
For 50-plus years, it has inspired anglers, collected data and promoted catch-and-release
If imitation is the highest form of flattery, more jurisdictions would be wise to emulate Manitoba's Master Angler Award program.
For years now, Travel Manitoba has operated the highly popular program of recognizing anglers with classy certificates and medal badges for catching fish that meet or exceed minimum length standards. It is the oldest program of its kind in North America—it has been in effect for more than 50 years now—with anglers submitting over 10,000 catches every year. And over 90 per cent of these fish are entered in the conservation-minded catch-and-release category.
One of the things I especially like about the Master Angler Award program is that it's no longer confined to just the glamour species like walleye, lake trout, northern pike and bass as it was way back when, in the early days. Indeed, you can obtain a bronze, silver, gold, platinum, diamond or specialist badge by catching a qualifying yellow perch, burbot, mooneye, sucker, white bass—even a lowly bullhead.
This not only makes it popular with young anglers, who may not have the chance to fish for more popular species in exotic locations, but it also takes pressure off the most pursued and well-liked fish. I am always impressed, for example, when I see a smiling angler on social media proudly holding a Master Angler ciscoe (tulibee), whitefish, goldeye or rock bass that they caught, saying they can now tick the species off their checklist.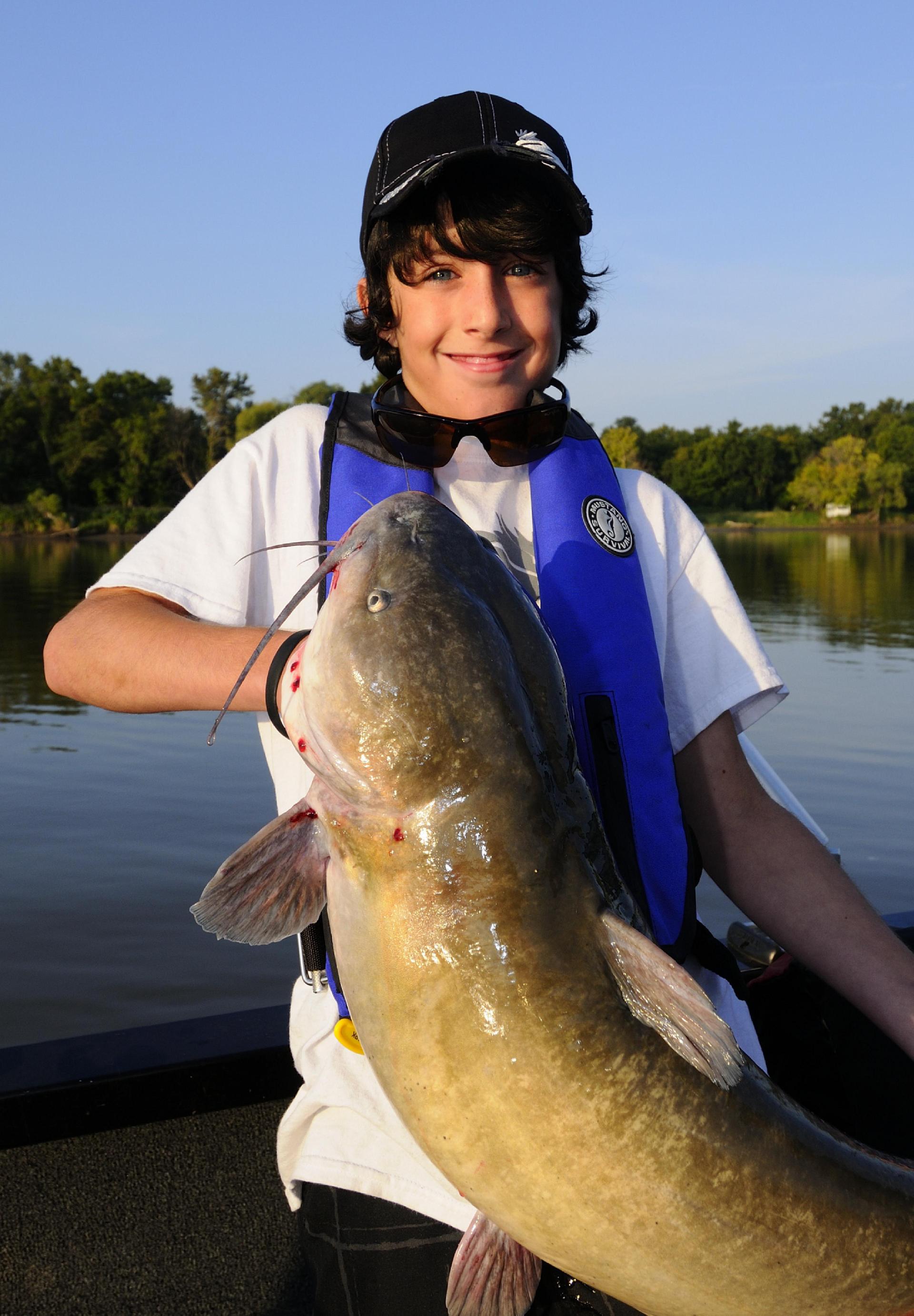 Indeed, a few years back, grandson Liam and I hooked up for a half-day of channel cat fishing with good friend and Red River guide, Todd Longely. I'll never forget taking a picture of Todd and Liam anxiously hunched over the first fish of the morning, measuring it on Todd's "bump board" and watching the nose of the cute cat well exceed the 34-inch Master Angler Award minimum. Then, they did the same thing at least another ten times that morning.
Liam kept meticulous notes of every fish he caught and when we got home he entered them online. Imagine his reaction later that same year, when the annual Master Angler Awards book was published and his name was among the top specialists in the channel catfish division. The framed plaque and specialist badge he received from Travel Manitoba proudly adorn his bedroom wall to this day.
Manitoba's Master Angler Award program also serves another highly useful purpose. It helps local and visiting anglers alike plan their upcoming fishing vacations by showcasing the specific lakes, rivers, reservoirs, pits and ponds where anglers have been catching trophy-size fish.
Indeed, the online database is not only extensive, reflecting the hundreds of thousands of fish catches that have been submitted over the years, but it is amazingly intuitive. You can enter whatever specific parameters you wish to consider in the data base, click a button and the program will spew out the results.
Manitoba's Master Angler Award Program is an amazing, one-of-a-kind program that simply wins and does it right on so many levels, from fish conservation and travel planning, to introducing young anglers to the sport we all love. (Check out the Li'l Anglers category geared to kids under the age of 12)
Here is the link to the MANITOBA MASTER ANGLER AWARD PROGRAM. Other jurisdictions in the rest of country would be wise to embrace it. Be sure to check it out.