NORTHWIND LAKE FOR THE WIN
Hard work pays off—big time—on northern Ontario boat-in fishing trip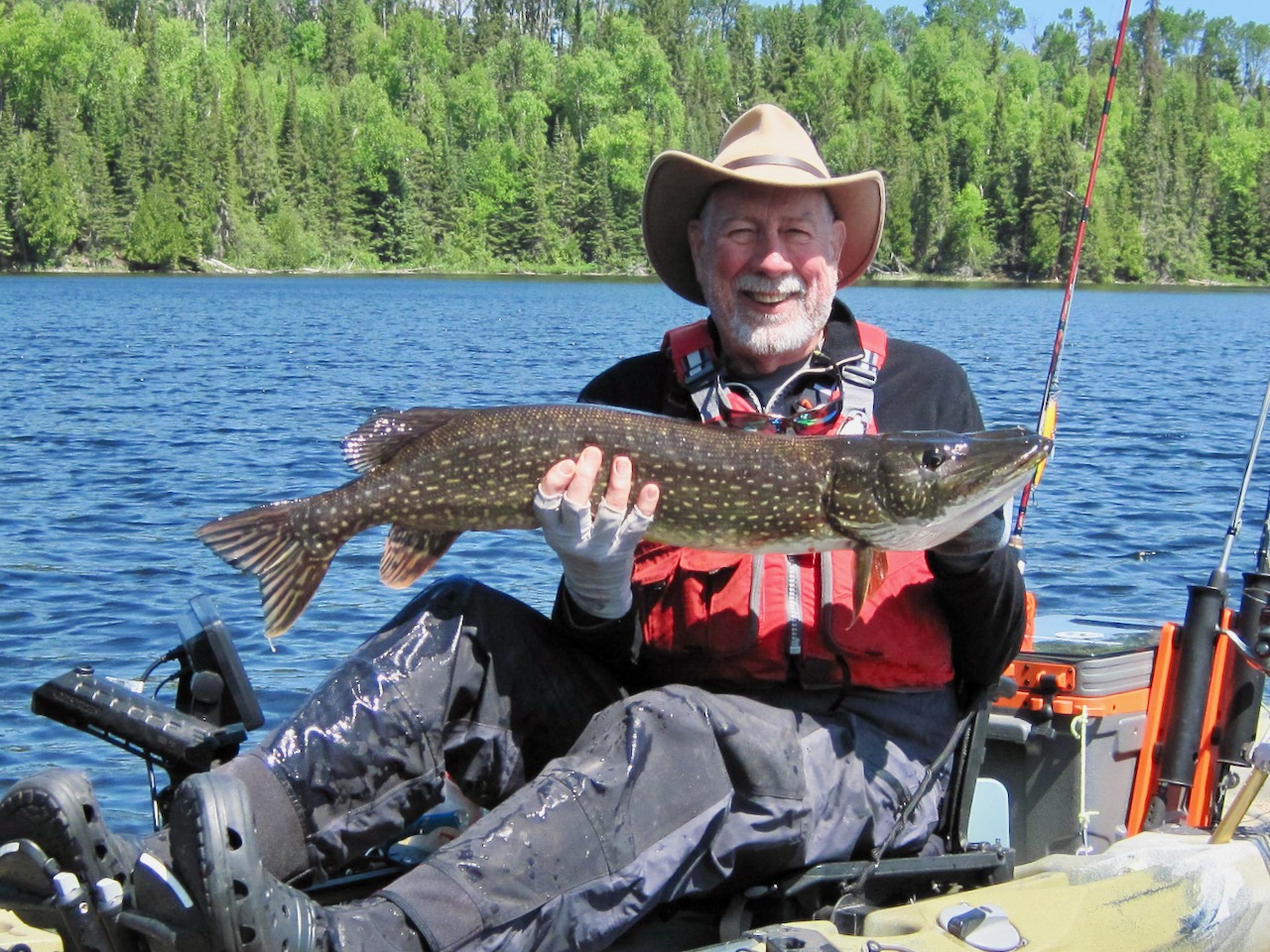 There are definitely trophy fish to be had
In the backcountry, catching fish may not be all that difficult, but when you're on new water, catching a big one is never guaranteed. But the more time you spend on the water, getting to know the lake, the better your chances are.
It took us a few days, and a little work, but we eventually got into some seriously nice pike on both Northwind Lake and one of the portage lakes (more about those in a moment). Throughout our trip, one of the hottest tactics for both pike and walleye was trolling or casting crankbaits. The beauty pike above, caught by Don Willoughby, fell to a trolled Mann's Baby 1-Minus.
The 1-Minus (below) is a goofy little lure, but a legendary bait in the north country. Expert tip: the standard hooks and split rings are a little small for big fish, so change them out for sturdier ones.
There are a lot of ways to lose a big fish, so you need to control the few factors you can, especially in places where you could hook up with a trophy on any cast. Investing in top-quality hooks and terminal tackle is worth every penny. You do not want to lose the fish of a lifetime because your dollar-store snap-swivel opens up.