Mom's elk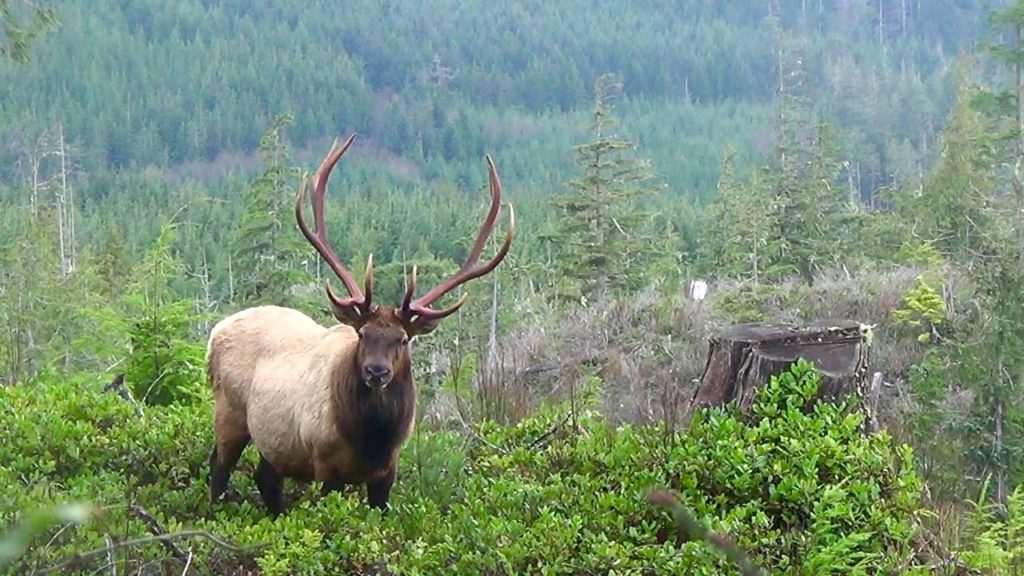 Fast-forward a year and a half. It was that time of the year again when you say your prayers and log on to the B.C. government website to see what tags the hunting gods have most graciously granted. To my absolute surprise and shock, I saw the same hunt code Mom had two years earlier, but with my name on the screen! So soon after our family's hunt of a lifetime, here I had an official invitation to go out and do it all again.
I called Mom first to share the good news. She had just returned home from a three-month stint at Vancouver General Hospital, where she had a stem cell transplant to hopefully cure the now diagnosed leukaemia—something she had most certainly had been fighting during her hunt. Talk started immediately about what bulls might still be alive. Which ones got bigger? Was Tin Six still around?
I decided early on that I would go all out with this tag. I put in 30 days of scouting before Mom's hunt, and this time I was going to double that. When I wasn't at work, I was out there in my elk zone, scouting and carpet-bombing Tin Six's old stomping grounds with trail cams.
When I wasn't at work, I was out there in my elk zone, scouting and carpet-bombing it with trail cams
In the lead up to Mom's hunt, I had found that the most productive cameras were hung along small deactivated roads. Vancouver Island is littered with thick bush everywhere, so naturally the elk seem to take the easiest routes, following roads or trails wherever they can. Sure, I would get pics of elk in the meadows or cut blocks, but it always seemed as though the road cams produced the best footage of elk, along with cougars, bears, wolves and everything else wandering around the area.
For my hunt, I hung one camera on an old road that paralleled a fairly steep patch of thick, second-growth forest, leading back into a bowl that Tin Six had frequented two years earlier. On August 11, the camera gave me my first confirmed sighting of Tin Six, alone and fresh out of velvet. It was in the middle of the night, and he was heading down the road into the second growth.
Tin Six was now an 8×7 with 50-inch main beams and a rhino point on his G1. Two years earlier, I could tell he was starting to palm out on the tip of his right beam; now it was really dished out. All of his tines were similar to his 2017 rack, but longer and heavier, with two extra points up top.
Five days later, there he was again on camera, except this time up the valley, alone, at night. Six days later, I got even more pictures of him moving, now back down the valley in broad daylight with his dark-chocolate antlers. Five days after that, the cameras showed him following 10 cows. If he stays happy in the area with his harem for long enough, I thought, he's mine.
Mom's condition had deteriorated, but she remained wildly curious about the elk we were seeing
In the meantime, we found a few other nice bulls. One was a 9×6, and wow was he special. His diggers and thirds were insane, and he had a tangled nest of mass and tines on his left crown. My brothers and I joked about how much liquor the crown could hold, so he was quickly named "Alcohol Poisoning." We thought he couldn't be topped for character until we found a ridiculously heavy 9×8 that could hold booze in both crowns, the rarest of Roosevelt Elk. We aptly named him "Cirrhosis of the Liver."
By this time, Mom's condition had deteriorated, but she remained wildly curious about what we were seeing, and shared her own insight about the area. She even hinted she would come out and help us rookies find the "big one." Then her health took a turn for the worse. Mom was admitted to the hospital, and passed away peacefully in her sleep on September 24.
After the funeral was over, my brothers and I were left wondering, What now? Where do we go from here? After little deliberation, we grabbed our gear and headed out to camp.